Got your blog up and running? Maybe you're starting to build a reader base and seeing some profits from your efforts. While there are many different ways to monetize your blog, you probably have never considered setting up an eCommerce store. An eCommerce store can be used to sell both digital and physical products from your blog. While this may seem out of the ordinary, here are five strong reasons a blog related store would be a good idea.
Reason #1: It Allows You to Expand Your Content
One of the great things about selling your own products through an eCommerce store is that it gives you plenty of new content ideas. Many new bloggers often find it challenging to find topics to write about. As you expand your product line in your store, you'll constantly find opportunities to write on relevant topics to your product and your audience.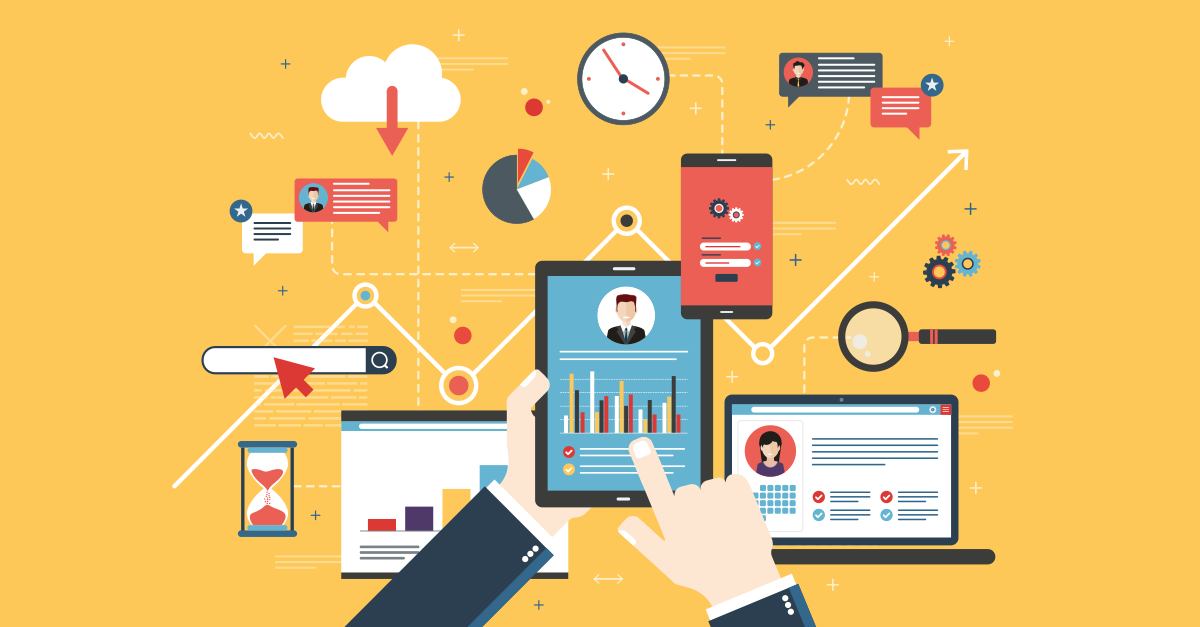 Of course, that doesn't mean your content will be promotional. The content can be made up of tutorials, reviews, visual/video demonstrations, and information on the product category. For example, let's say your blog is about electronics, and you're selling a surge protection system in your store. You can talk about how surge protectors work and explain why enthusiasts need one to protect their electronics.
Reason #2: It Has Better Margins than Affiliate Offers
If you've tried monetizing your blog with physical products, then you know how low the commissions are. It's more lucrative to promote affiliate offers that are services, consumables, or digital products in many cases. But if you have a site or you're planning to make a website that fits well with physical products, you owe it to yourself to set up an eCommerce store.
You can partner up with dropshipping companies or purchase products wholesale for large profit margins. You can also work with print on demand services if you plan on selling your own branded products like coffee mugs, coasters, and apparel. You'll be able to make all of these solutions work regardless of how small of a budget your budget is. Many companies require small minimum orders or even charge you only when you create and ship the product to your customer.
READ MORE :
Reason #3: It Helps You Get Valuable Customer Data
One of the downsides of promoting affiliate offers on your blog is that you don't own the data. Getting access to this data is what will help you understand what your customers want to buy. It will also bring the customer into your sales funnel and allow you to maximize profitability. At a certain point, you have to ask yourself an important question: did you make a website to build a business or make some money?
If you want to build a business, you want access to the customer and the data to make better business decisions. You also have to remember that when you promote an affiliate offer, you make one sale, but you'll be given opportunities to make multiple sales when you sell your own products. And since your customers are made up of readers from your own blog, you'll be able to get the most out of the established relationship.
Reason #4: It Adds a Reliable Revenue Stream to Your Blog
When it comes to blogging, you want to have as many revenue sources to get your efforts' highest returns. Many blogs use many different ways to generate revenue from selling advertising spots, charging for sponsored posts, promoting affiliate products, and displaying advertising networks like Google Adsense. You can expand another reliable revenue stream by setting up your own eCommerce store.
Many bloggers find that selling their own products through their store doesn't detract from their other revenue sources. Some have gone on to replace existing revenue streams because their store was far more lucrative. Ultimately, you will have to test your monetization strategies to see what works best. You'll likely end up using multiple revenue streams and may find an integrated online store may be the most lucrative of all of them.
Reason #5: It Allows You to Build a Stronger Brand
Many businesses build a blog to support their product line and further their branding initiatives. But if you've built a blog first, there's no reason you can't build a product line based on the blog. In fact, you'll get a better idea of what your target audience wants since you've interacted with your readers already. As a result, you can build a brand that's aligned with the market.
Setting up your eCommerce store will also allow you to integrate your products to your blog's existing brand. And if you've built a strong relationship with your readers, you'll be able to use that leverage to increase the results of your marketing campaigns for a new product line. This helps you extract your brand's value instead of giving your brand equity away by promoting other businesses.
Those are five strong reasons why you need to set up an eCommerce store for your blog. Plugins like WooCommerce make it incredibly easy for you to add a store to any blog. Many blog-based themes have store functionalities so that you can start selling products and accepting payments on your site. All of these solutions are affordable, easy to set up, and easy to use.