Going on a cruise can be the perfect combination of relaxation and adventure, and what better way to vacation than spending a week or two on a beautiful boat, stopping at several different and exciting destinations along the way.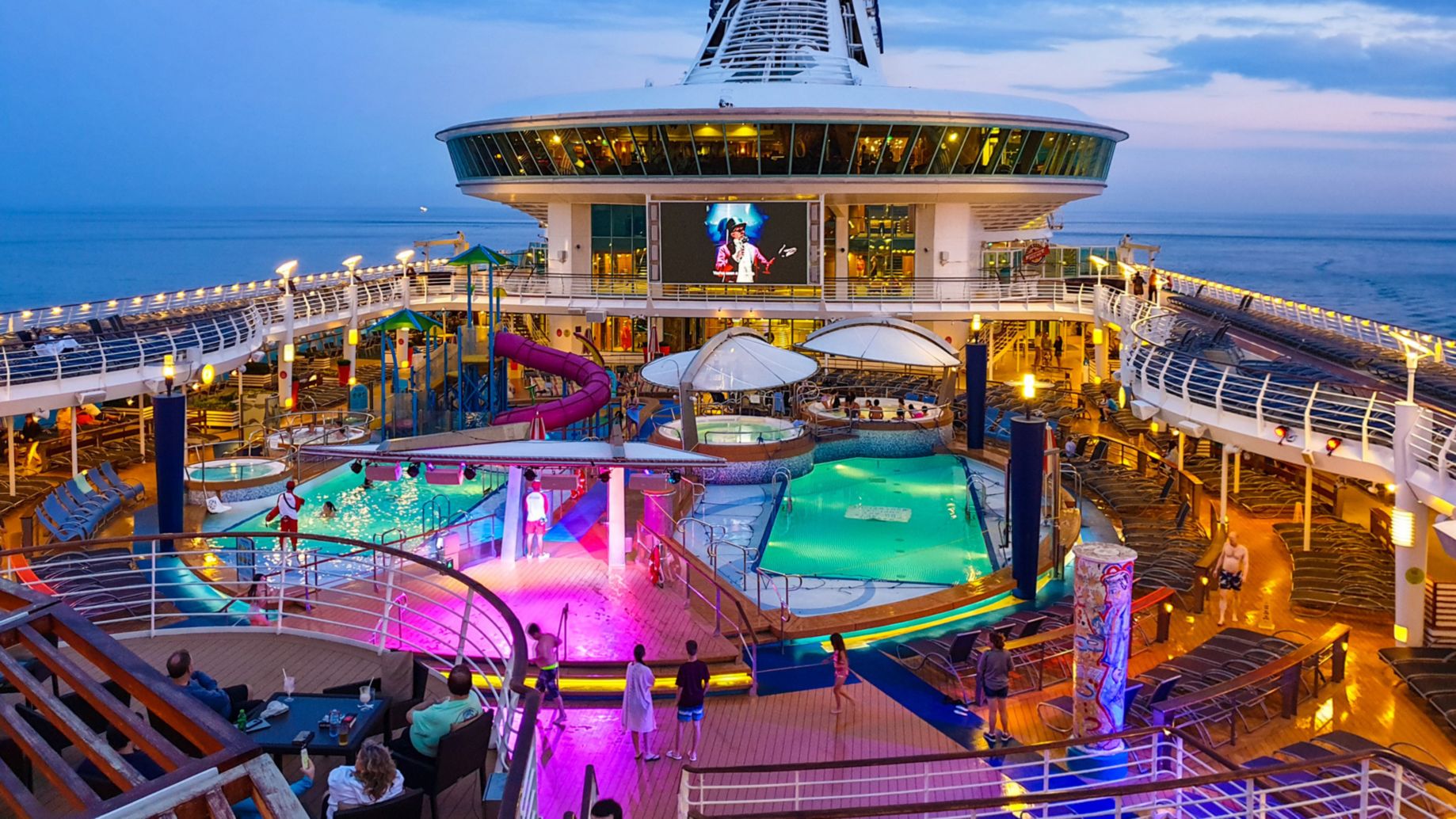 So if you're considering it or already booked yourself a cruise, you're probably getting pretty excited by now. But the question is, with so many stopovers and activities both on and off the ship – what should you pack? A well-thought-out suitcase is a key to a smooth and relaxing holiday (though you can always go shopping on the ship if you forget something!).
To help you pack, we've put together a guide of some of the essentials you'll need to make sure you're prepared for every scenario, stopover, and activity so that you can make the most of your holiday.
Clothes – What to pack:
It's customary on a cruise ship to have at least one evening of formal dining, and in some cases, this could be more. So you must bring something nice to wear for the occasion and pack your best jewelry. The cruise operator will likely offer guidance on what is and isn't acceptable, so check this out before you start packing so you can choose the perfect outfit.
You'll also need a range of clothes and shoes for the daytime activities. Make sure you bring comfortable clothes to wear both on the ship and as you explore new places. This includes bringing some comfortable shoes that you're happy to walk around in all day, perhaps your favorite trainers or sandals. And don't forget to bring a jumper or light jacket as it can get chilly in the evenings!
Finally, don't forget your swimsuit! Whether there's a pool on the ship, you plan to sunbathe on the top deck, or you'll be getting off to go for a swim in the sea, you certainly don't want to miss out on the fun. So be sure to pack your beach towel and swimwear.
Accessories – What to pack:
It's a good idea to bring a spare bag with you, whether that's a backpack or a tote. That way, you can carry around your belongings both on and off the ship, be that your beach towel, camera, a bottle of water, or a packed lunch – it's always handy to have.
It's also a good idea to bring a sun hat and sunglasses if you know the weather will be gorgeous. These sunny holiday essentials are perfect for keeping the sun off your face so you can truly relax and soak up the rays.
Toiletries and medication – What to pack:
Some ships will state that they provide toiletries, but it's always a good idea to take your own just in case. Pack your usual shampoo and shower creme etc., and don't forget to pack sun cream and after sun! Surrounded by water, the rays from the sun can be even more intense, so it's advisable to bring one bottle of suncream per person and choose a stronger factor, at least factor 15 or higher.
You might also discover that you're the type of person that suffers from motion sickness, or you may already know this. Whatever the case may be, it's a good idea to bring tablets to help settle your stomach. Speak to a pharmacist to see what they recommend, but it's always good to have these with you just in case. And of course, don't forget any medication you regularly take at home as you may struggle to find this during your cruise.
Technology – What to pack:
You'll probably have your phone or tablet with you, but there are a few other bits of tech that you might want to invest in if you don't already have them. Firstly a portable battery pack can save you a lot of stress worrying about your phone battery or darting about trying to find a plug when it gets too low. If you use your phone to take pictures – you don't want to miss a good photo opportunity!
You might also want to buy an underwater camera, even if this is a simple disposable one, as there will be plenty of opportunities for you to have fun in the water. This is even more true if you'll have the opportunity to go diving or snorkeling. Nowadays, you can even buy cases for your phone that allow you to take them in the water; be sure to check the maximum depth.