With subscription box businesses booming worldwide, the battle of the platforms and solutions empowering those enterprises is also heating up.
And while some eCommerce solutions have been around for almost two decades (looking at Shopify), some, like Su, by, or Cratejoy, are rapidly approaching the ten-year mark, offering unique all-in-one solutions for those who wish to run their subscription businesses trouble-free.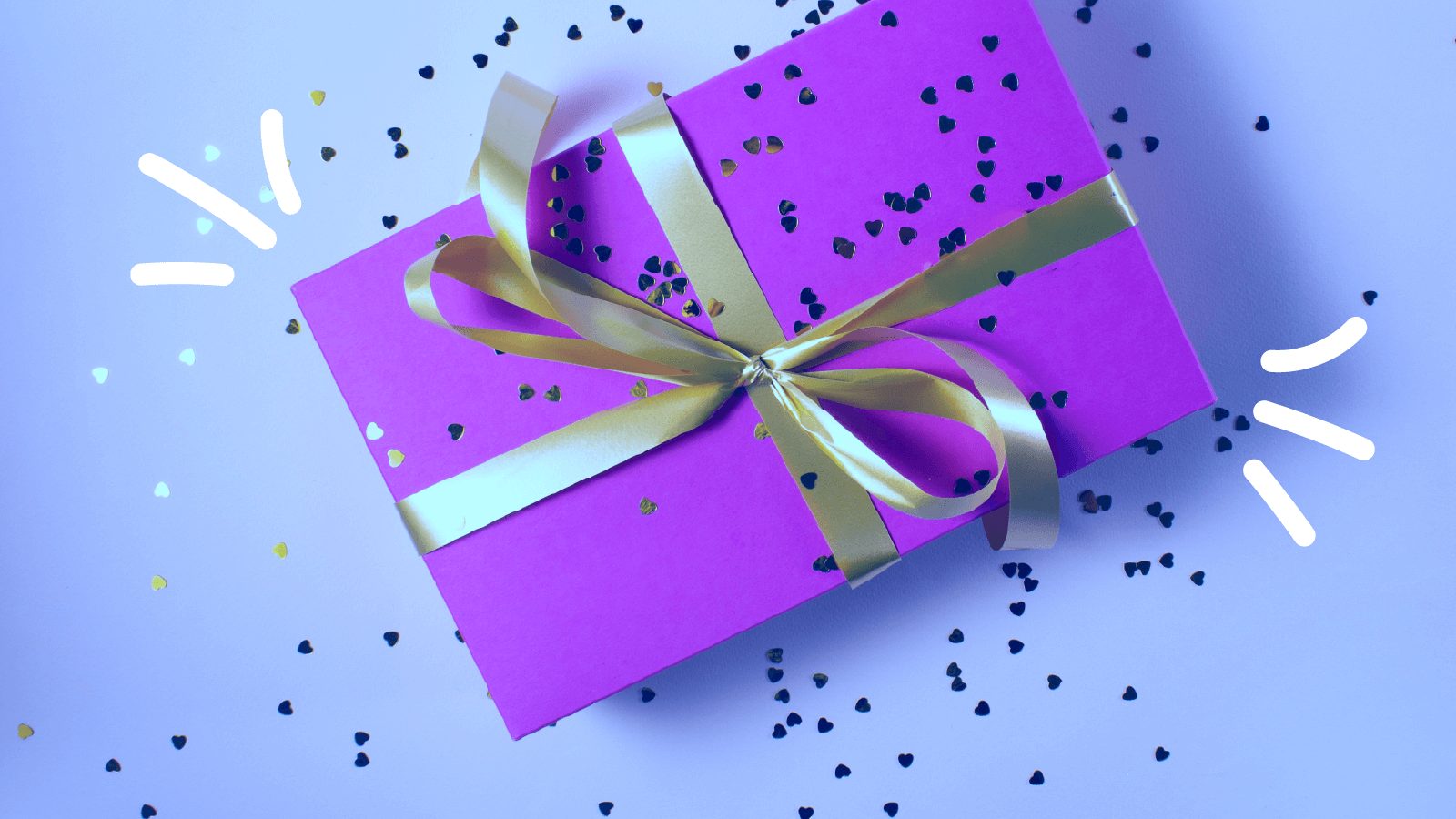 Choosing a platform that will feel right for your business and providing everything needed to lift it off the ground and scale it later is of utmost importance.
I plan on starting my subscription box, but I'm still undecided about the product I will sell. But you can thank me later, as I did the hard work for you by doing some research and taking advantage of the free trials all three of these platforms offer to get familiar with all the pros and cons of each of them. It was a pleasant (and turbulent) ride. And this is what I found out:
Shopify
As one of the pioneers in the e-commerce world today, Shopify has been around since 2004. A massive community around it has been built and made it to the point where it's impossible for someone not to find what they need on Shopify's enormous App Store.
Pricing
It's not easy to break down the pricing structure for running a subscription box business on Shopify, keeping in mind the complexity of their product and possible integrations that can drive the price of running your store up depending on what you're using.
However, the basic price for creating an account (and standard eCommerce store) on Shopify is $29 fixed, with transaction fees of 2.9% and extra 30 cents for every sale conducted through their site and own built-in gateway. This is for basic features needed to run the store without some advanced capabilities like cart abandonment or creating coupon giveaway campaigns.
Brace yourselves because here comes the tricky part. To run your subscription box business on this platform, you must integrate with one of the recurring billing plugins. With Bold and ReCharge most widely used, this drives the Shopify platform's cost to an additional $19 a month and a 1% transaction fee taken on behalf of these plugins.
Adding that all up, the entry price for running your subscription store on Shopify (either opting for Bold or ReCharge) would be $49 fixed plus a 1% transaction fee.
Ease of Use
Onboarding on Shopify is pretty straightforward. However, due to the numerous integrations, you'd likely need to implement into your sub-box, it can become quite fiddly for not-so-advanced and tech-savvy users.
Predefined themes are widely used, but their converting capabilities to stores that rely on subscription-based products are also questionable. Opting for custom design at this stage means spending even more money.
Pros:
Widely used eCommerce solution with exceptional support and countless possibilities with apps on their App Store.
Built-in support for mobile apps, as well as a free SSL certificate, is a plus.
Seamless and painless migration tools for your existing customers to either Bold or ReCharge with step-by-step support
Customer-oriented and scale-friendly solution for big businesses surpassing $100k in MRR (monthly recurring revenue)
Cons:
It can get complicated with many integrations and settings and disables people from getting up and running quickly.
The lack of theme customizations and the strange handling of the front-end portion of the themes makes it practically impossible for people to customize premade Shopify themes.
It's pricey
Data ownership and centralization are concerns here; multiple moving parts may complicate future migrations.
Cratejoy
Next are two platforms dubbed all-in-one and the easiest solution if you appreciate the simple setup and lifting your subscription-based business off the ground as quickly as possible.
Cratejoy is a VC-backed company based in Austin, Texas. They've been in business since 2013 and are perhaps most famous for introducing the Cratejoy marketplace – a quick and painless way of bringing traffic to your newly created store.
Pricing
Cratejoy's all-in-one pricing option is fixed at $39 a month, with 1.25% and $.10 of every sale through your store. However, suppose you try their marketplace and start getting subscribers through the Cratejoy marketplace. In that case, transaction fees rise to a rather steep 11.25% and $.10 for every sale made through their marketplace lifetime (these transaction fees will deduct for as long as your customer is using your service).
Ease of Use
Being subscription box business-oriented, Cratejoy has a straightforward setup. You are only half an hour away when you decide to have a store to have one.
Cratejoy supports many integrations and marketing options that can boost your long-term revenue (some free, some not) and a fair number of theme templates to choose from when designing your store. Finally, the HTML editor is unlocked, and you can add or remove sections and further customize your store's look.
There are a few drawbacks in terms of Cratejoy's capabilities worth mentioning. Limiting their users to only monthly shipping and billing intervals will enable lots of merchants to run their stores on the Cratejoy platform. Anyone who wants to offer their product weekly, bi-monthly, quarterly, or maybe annually will have to look elsewhere.
Finally, platform lock-in is strong with this one. Cratejoy makes it nearly impossible to migrate your business elsewhere once your customers come from the Cratejoy marketplace, which is understandable due to the subscription aspect. Still, it really can't be considered fair play.
Pros:
Get up and running fast.
A fair amount of integrations and customizable themes
The Cratejoy marketplace can be considered both a strength and a weakness of the platform. It's good for getting traffic to your store early on without any marketing effort or knowledge. Still, the pricing of using the marketplace is nearly extorting, plus this hinders long-term growth and scaling of your business going further.
There's a large community around the platform and a great knowledge base in the form of a Subscription School.
Cons:
Platform lock and the inability to easily move customers, especially those who have signed up through the marketplace, make it a pretty intimidating deal for long-term-focused merchants.
Unacceptable customer support response times and hands-off support for a company of that size and following
Support for only monthly intervals
Whopping prices for using some built-in features like a referral tool (additional $99 a month)
Subbly
Youngest and perhaps the smallest competitor in the subscription business realm, Subbly is Stefan Pretty's brainchild from Scotland. The company was founded in 2014 and has remained bootstrapped and very customer focused throughout, and they're proud of that.
Pricing
Four pricing tiers are currently available on the platform, each broken down by features on their pricing page. The transaction fee difference is worth noting (which is very important for scaling customers' businesses). However, a notable part that's only available on the highest tier plan and not on the basic ones is the possibility of white labeling the checkout. I'm not entirely sure if it's worth the extra cost, but I guess it's good they have the option.
If we go for the lowest paid tier, it is $29 a month and 1.25% transaction fees for PayPal and Braintree (1.00% for Stripe) transaction fees. Besides white labeling, multi-currency support and most features are included. Pretty reasonable…
Ease of Use
Unlike Shopify, the onboarding campaign on Subbly is a very pleasant experience that anyone can do with a normal level of computer literacy.
Everything you need to get up and running is there – shipping and payment processor integrations (Stripe is the preferred processor throughout all three subscription platforms), nice looking website templates and themes catered towards subscription box business owners, and support that's always online (and you're able to chat or even jump on the phone call with their friendly team).
Stubbly's survey builder feature supports different billing and shipping intervals, making their solution versatile and flexible in creating a business model that will work best for you and your business. Also, this makes upselling possibilities on the checkout a breeze, and your customers can customize their box how they like it.
Their App Store is in its infant stages. Still, the team at Subbly seems to be very proactive and willing to listen to their customers, even allowing them to submit feature requests for other users to vote on – I like that. They seem focused on building a community and growing their business with customers.
Pros:
Friendly scalable pricing options.

Hands-on customer

support

and many useful resources

on-site

and in their newsletters.

Great feature versatility when creating a business model that works best for your business.

A rapidly growing community with an equally determined and customer-focused approach, seemingly constantly introducing new features and capabilities according to their changelog.

Free migration support for people looking to switch platforms.
Cons:
Some

integrations and capabilities are currently lacking

,

like native shipping label generation.

Users without any marketing knowledge may struggle with the lack of a marketplace.

Some may perceive them being a

younger

business as a drawback.
Conclusion
Weighing all pros and cons of the options discussed above, we can say that either one of the platforms in question may be the right for you, depending on what you need from your subscription platform.
For instance, Shopify might be a burdensome and a bit pricey solution at the very start. Still, looking long-term, lots of integrations and scalability may result in your business exploding and reaching highs you won't imagine were previously reachable if you stuck to the marketplace route.
As for Cratejoy, this is a solid all-in-one solution with all the features readily implemented to start your business. However, the high cost of using their marketplace may hinder your growth possibilities to a great extent in the future. A great starting point for those with low marketing knowledge or budget, but then migrating away later seems considerably hard when you get past those early stages.
Subbly enters the show via the backdoor and walks up to the stage as a slight underdog. But, looking at what they offer and considering their appetite and hunger for growth, Subbly may quickly become the No.1 solution for subscription businesses. Exceptional customer support and a hands-on approach to handling customers' problems and listening to their needs may help those on the fence decide. Plus, everything you need to run your business unobtrusively is already there on Subbly. You need to perform your marketing; however, don't all companies?