We all know that loving candles can be an addiction, especially once you find quality candles with great burning times and even better scents.
If you are a person who enjoys the ambiance, warm light, and perfect scents of a candle each day, then you might like to try a candle subscription box. A candle subscription box will ship a new candle to your door for you to enjoy each month.
Why Try a Candle Subscription Box?
These days there is a subscription box for everything. No matter what you love or your personality, there is a box or service out there for you.
Candle subscription boxes are great for so many reasons. Here are our favorites: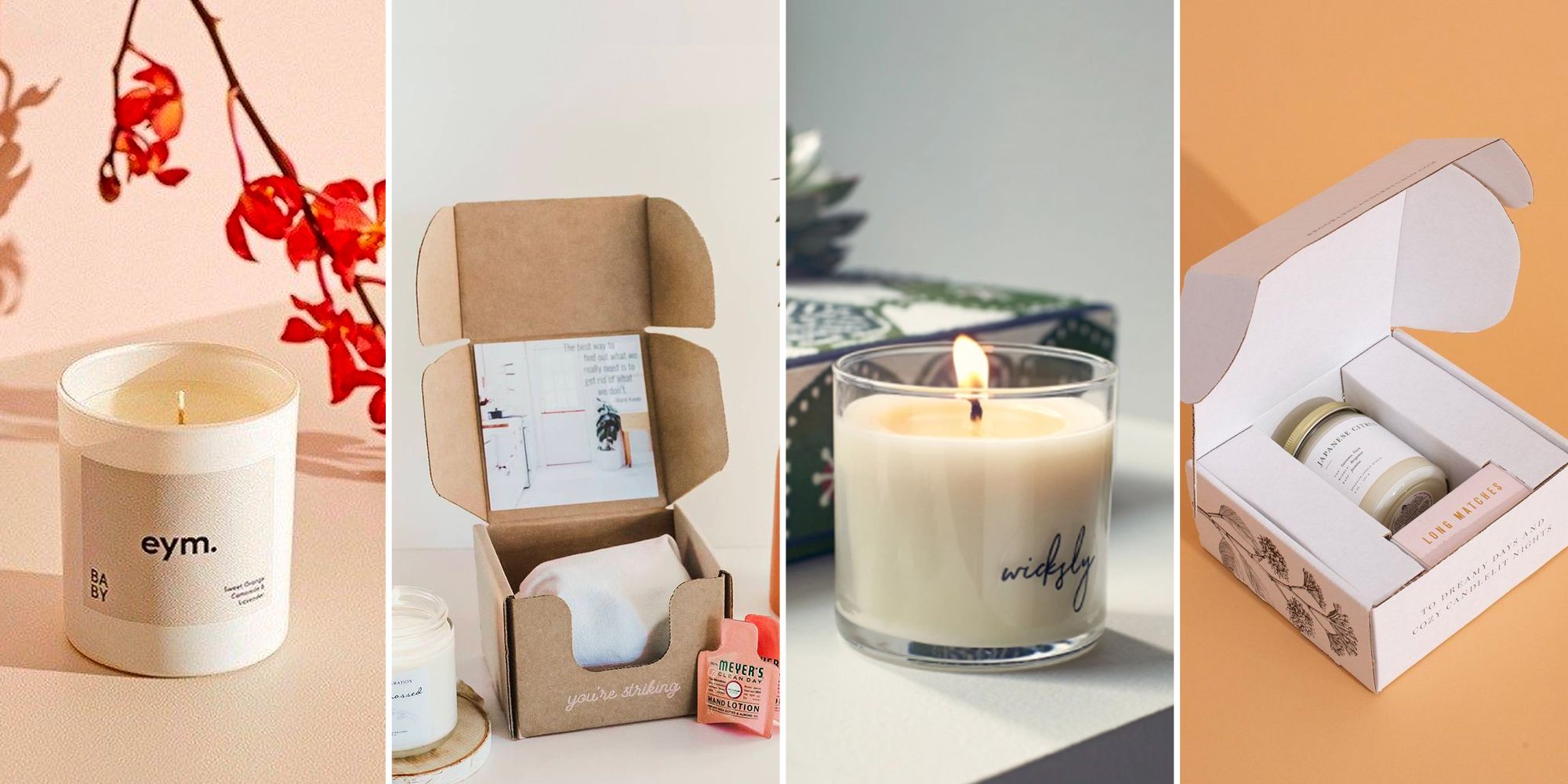 Surprise!
Candle subscription boxes are like a surprise gift for you or someone you love every month, especially for the candle enthusiast. These monthly or quarterly boxes can give you something fun to look forward to every time they arrive. The chance to try new products and enjoy new items is super fun.
Plus, suppose the company specializes in a single product like quality and beautifully scented candles. In that case, you will have the pleasure of finding your favorite scents while trying out a new candle each month.
Great Gifts!
Candle subscription boxes are a great way to show someone you are thinking of them. Setting up a loved one with a monthly subscription for something they love is easy to do. Especially if the company allows you to choose to pay for a few months in advance, you can quickly treat the ones you love with the touch of a button and have something fun and exciting delivered to their door.
Test Out New and Fun Products
Candle subscription boxes let you try new items without all the hassle of choosing the next thing to purchase. Candle subscription boxes are always packed with a new fun item to try or test out. These could be sample size items, but more and more boxes allow you to subscribe for full-sized products now.
Convenience is Key
Candle subscription boxes are convenient. The items are chosen for you and delivered directly to your door. There is nothing easier than setting up your account and then waiting for your package to arrive.
Fun Themes or Seasonal
Candle subscription boxes usually run seasonally and theme their included items around the seasons or holidays. This can make the subscription extra fun and more gift-like because the items will be exclusive and may not be available year-round.
Candle Subscription Boxes are Flexible
Lots of subscription boxes come with varying-sized plans. Some of these plans are based on the length of times, like how often you receive your box. Some of the programs allow you to choose how big your subscription box is. No matter which plans you choose, most companies offer discounts or deals after the larger boxes or plans.
Manageable
Subscriptions are manageable. You can choose the length of your subscription and let it run out. Or you can renew and keep it going. You can pause your subscription for a month if you will be out of town or aren't interested in the box that month.
Subscription services are easy to change to suit our needs and lifestyle.
allow you to safely enjoy new candles each month

without ever having to get out of your PJs. They are safe, well packaged, and can be set up for zero contact drop off.A Candle for Everyone
In conclusion, subscription boxes make shopping exciting and fun again. They are a convenient way to shop without having to search for a new product to try. They make great gifts and are usually specialty items that you only have access to for a limited time.
Most importantly, subscription candle boxes help you find your favorite scents as you try each new monthly offering.