Man is a social animal– is a known fact. With the advent of information technology, we have become a social media animal! Different applications help connect us with other important parts of our lives, such as our friends, relatives, and social contacts. Keeping in touch with a different group of people can be easy, thanks to these apps' varieties. However, so many apps eat into our phone's memory, which eventually slows down, leading us to upgrade our phone or buy another. Often people wish there was one thing that could simplify all this clutter. The answer to all such prayers is Sagoon!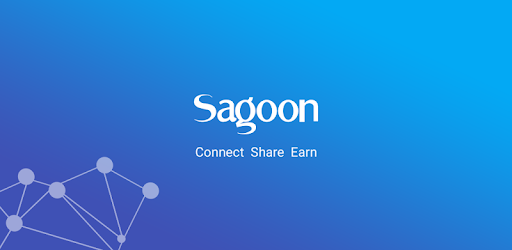 Wh

at makes

Sagoon

special?
There is Facebook to connect with people, and then there is LinkedIn to connect with professionals. Snapchat, WhatsApp, and other mobile apps help connect and share our lives with those that matter. Then what makes Sagoon unique, one might wonder? Sagoon is one site that helps you organize your life better. Often there is a lack of productivity, which is attributed to a deficiency of time. Features of this app help you lead a more productive life while helping you earn money simultaneously!
•

Sagoon's

MyDay
Despite living in the same city, you cannot take time out to meet friends and relatives. Often plans are formed but fail to materialize. This has happened to many people. The MyDay feature of Sagoon works as an organizer to help sort things at the office and home. This offers you to help sort and work out things efficiently. It also mirrors your activities with your loved ones. This helps save money and time and can be used to plan meetings and get together with family and friends.
•

Sagoon's

Story Sharing
We all have a story to share. Sharing may help us alleviate stress; it may be inspirational to some and often a mood lightener. You can share your experiences, stories, and confessions, openly or anonymously with photographs and videos. Use up to 220 characters and 3 photos to post your story, which can be viewed by all your contacts (open category). The readers can view, comment and like/dislike your story. You can even track where your story has been read.
•

Sagoon's

MoodTalk
There has been an alarming increase in the rate of suicides in the past decade or so. Most of it is attributed to the unnecessary amount of stress and lack of communication between people. Often feelings get trashed or swept under the floor till it is too late. Sagoon's MoodTalk helps with this factor. Use this feature to express your mood (sad, angry, happy, bored, etc.). An SMS is sent to your loved ones expressing your mood. This way, your loved ones know what you feel and connect with you. This can help lessen grief as well as share joys. It is a unique way to connect people and bring them closer.
READ MORE :
Earn while you have fun!
The "Me page" provides a mix of personal and professional information that can be used to find a job as well as for the 'Social Smart Card.' This card allows users to shop through various virtual and physical retail outlets. While making a purchase for yourself or as a gift for your loved ones, you get up to 5% assured cashback. This makes a win-win situation for both the sender and the receiver.
Sagoon thus seeks to revolutionize the way social and commercial media operate. With one app, you can connect with people, share your emotions and earn while spending.