That's why, in recent years, I've become very interested in embracing technology to automate and centralize as much of these "administrative" activities as possible.
As a photography business owner, you no doubt love doing photography – but to do what you love, you must administer your business and get new business through marketing.
For example, how much time do you spend managing your appointment schedule, dealing with payments by cheque or cash, or sending out appointment reminders to minimize no-shows?
These tasks are necessary but do take up a lot of time.
Of course, no software will replace you and your vision, but you can use software to automate some processes to free up your administrative time. The key is getting the right photography business management software that won't cost you a fortune.
Unless you shoot exclusively in a studio, you're likely off-site regularly photographing clients. If you spend a lot of time off-site, it's tough to administer your business – unless you can access your photography business management software.
READ MORE :
How You Can Bring Your Office Anywhere With You
The easiest way to bring your office is with a mobile computer and cloud-computing software. The portable computer is simple – an iPad or laptop will do. It's the cloud computing software that you need.
What is Cloud Computing Software?
It's the software you can access entirely on the Internet. It's also called web-based software, growing dramatically in popularity. The days of desktop software that requires installation on a local computer are disappearing.
Have you ever been on a photo shoot and get a call during downtime for an appointment? Call them back if you don't have your schedule available – possibly losing the booking. You can book the appointment immediately if you have complete access to an online program.
Automate Photography Bookings
If you offer set photography packages, you might consider allowing clients to book their own time on an online schedule they can access with an Internet connection. You could create a web page explaining your packages and the time required.
Put the control in your clients' hands, and they'll be delighted they can book a photoshoot without minimal hassle. You're happy because you booked a client without getting involved.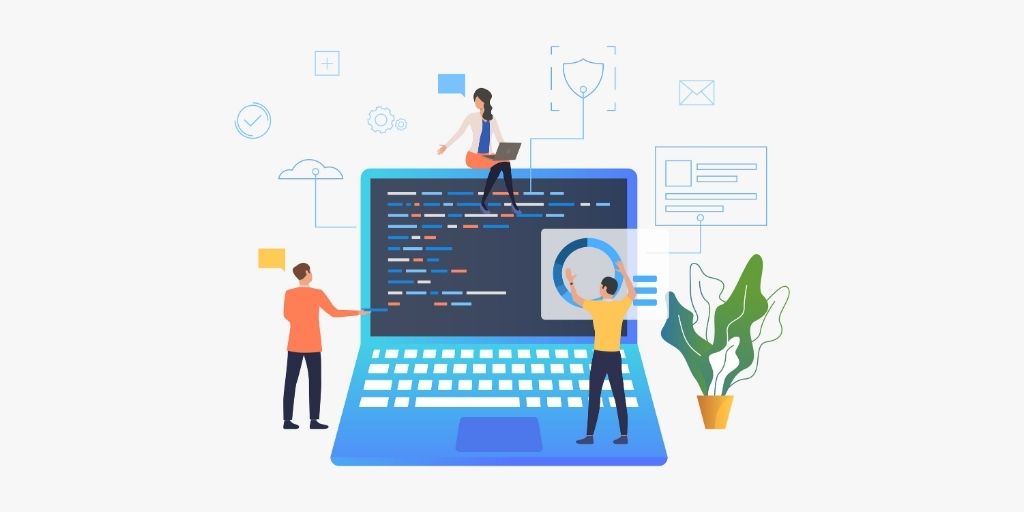 Reduce No-Shows
One of the worst money-losers in any business that books appointments – such as a photography business are no-shows. Yet, you're probably too busy to sit on a phone daily, making reminder calls.
What if you could automate reminders? This is ideal, and with top-of-the-line photography business management software, this is not a problem.
How it works is that your online scheduling software is linked to a powerful e-mail delivery software application that automatically sends out e-mail and text messaging reminders to clients before the appointment you specify. The software will pay for itself even if you prevent two no-shows in a month.
Running a Photography Business is More than Managing a Schedule
Do you hire independent contractors or have staff photographers?
Do you offer payment by credit card?
Do you have time left to market to your existing and past clients?
You can certainly get individual photography business software applications to manage each of these three types of administrative activities. You can get payroll and staff management software.
It's not hard to find credit card processors to integrate into your system. And, of course, there is no shortage of marketing software applications available – especially e-mail and text messaging software services.
But, if you could centralize all these administrative activities in one software application, you'll save time learning how to use it all and save time and hassle integrating it all… because it already is integrated.
I'm talking about ramping up your administrative efficiency by using an all-in-one photography business software that offers all the systems and processes you need to manage your photography business.
I'm a huge fan of all-in-one software packages because I need to learn only one type of software. How much software have you bought to never really use fully because you didn't take the time to learn it?
I've got all kinds of software on my computer just sitting there. The software I use extensively is central to running my business, which manages most of my administrative activities.
Here's the Real Value of All-In-One Photography Business Software
Your photography business's true asset is your past and present client database. Those clients provide you with work and refer you to their friends, family, and acquaintances. Your database is your gold, so you must harness that database to build your business.
If you have different software applications managing individual tasks, you likely have a mish-mash of contact lists and client profiles scattered in various files and software applications.
When you centralize your entire photography business management software, you can consolidate your client database and leverage that database in all your business management activities.
An Example:
I'm a huge fan of communicating with my database of clients via e-mail. Use different software applications for other activities. When you book an appointment, you must load that contact into each database – perhaps in the scheduling and e-mail marketing databases. You end up managing multiple client contact lists.
It's far more effective and efficient than booking a client into your schedule. That client is automatically logged into a central database with all their information, from which you can. YouMail messages, text messages, and even then generate business reports about how a particular client contributes to your business.
The key is moving toward a one-step process. That step is once you have a new client scheduling, that client is now part of your entire photography business software platform from which you can completely manage that client.
The same goes for centralizing your independent contractor/employee details into the same system. You can then generate payroll reports showing your payouts to each photographer on your payroll by the client.
Take Your Photography Business Software to the Next Level
Do you offer pricing packages? Probably. Is it a hassle managing all those packages? A centralized, all-in-one business management software for photographers lets you create pricing packages that integrate with your credit card processing and client management.
Not only this, but the right software will also make it easy for you to create gift cards, track your client's referrals (then send out thank you messages), price packages, discounts, etc. – all to increase your sales and offer your clients more choice.
What About Selling Products on Your Website?
As a professional photographer, you can get great deals on photo-related products and services. You can create another profit center on your website by selling products and services. Because you know the business so well, you can offer only the best to your clients.
Moreover, because you're a professional, you'll have instant credibility and trust and create a profitable e-commerce store that earns revenue with minimal effort and time.
In a nutshell, the best photography business software is web-based and offers the following centralized functions:
Scheduling – online, centralized, and self-bookings;
Credit card processing;
pricing packages and gift cards;
E-commerce and online store opportunity;
Payroll and staff management;
E-mail and text messaging capability – automated reminders and marketing channels;
Total client data management centralized;
Client referral tracking (this alone should be harnessed to the maximum);
Financial and performance reporting that uses all the centralized data for comprehensive, up-to-date information.