Autumn is a great time for a bike ride. However, the colder, wetter weather and decreased daylight can present challenges. One issue to consider is the suitability of your bicycle for your route. If you are a commuter who also enjoys nature rides, the best hybrid bikes allow you the flexibility you need. Whether you're heading out to enjoy the crisp air and changing foliage or trying to keep your biking commute going, the following tips will make your ride safer and more pleasant.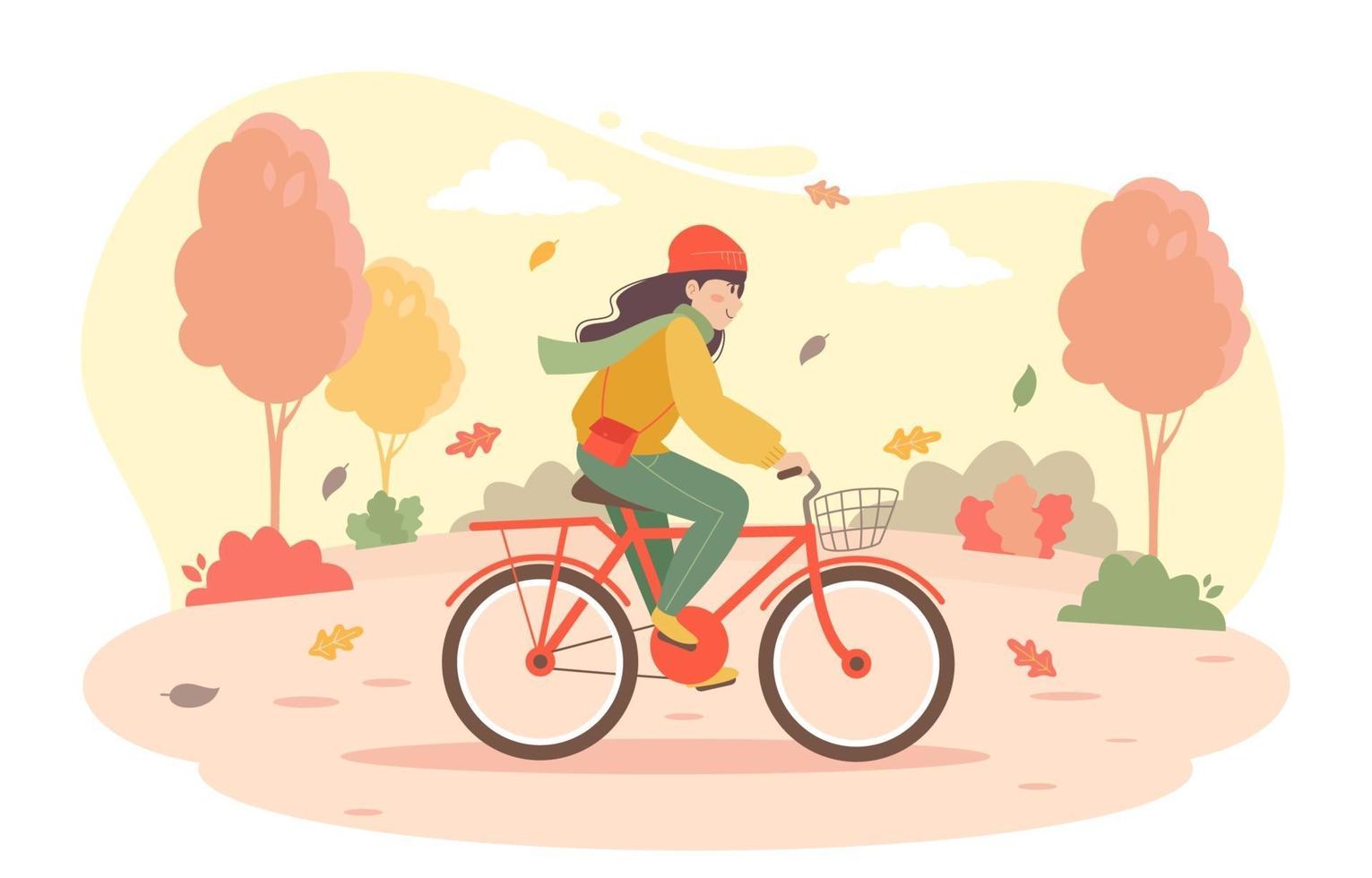 1. Maintain Your Bike
Riding in autumn means exposing your bike to more moisture, mud, and debris from fallen leaves. If you aren't vigilant, this can damage the mechanism. Be sure to clean your bike after each ride, paying special attention to the chain and the gears. Lubricate the chains to protect them from water.
2. Ensure Visibility
With decreasing daylight and increasing foggy and wet weather, it is essential to ensure others on the road can see you. Useful items include bike lights, reflective clothing, and reflective stripes on your bike.
3. Watch Out for Slippery Spots
Slipping hazards abound in the fall, so it is important to stay vigilant. Wet leaves, puddles, and even ice can all create slick surfaces. If you cannot steer around such a spot, use caution to retain control of your bike.
4. Dress in Layers
Keeping yourself warm is vital. Autumn weather can change rapidly, so wearing layers is the best way to stay comfortable throughout the day.
5. Keep Yourself and Your Stuff Dry
An autumn day can start nice and then abruptly turn rainy. Be prepared for all kinds of weather with good waterproofing gear for yourself and your possessions. Panniers, jackets, and hats all come in waterproof materials. Putting fenders and mudguards on your bicycle also protects you from getting splashed.
6. Carry Repair Essentials
Having a pump and basic repair kit with you is a good idea throughout the year. In autumn, piles of leaves or puddles can conceal sharp objects, to the chance of a puncture increases. Carry a good toolkit and make sure you know how to use the items in it.
7. Feather Your Brakes
If your bicycle has rim brakes, riding in the rain can introduce water and mud that stops the brake pads from gripping the rims. If you feel the brakes aren't engaging at first, keep feathering them on and off repeatedly to get the water and mud off.
8. Check Your Tires
As the weather gets colder, it can affect the pressure in your tires. Conduct a check before leaving.
9. Plan Your Ride
As daylight decreases, it is important to time your ride to get back before dark. Ideally, you should also follow a familiar route. Puddles and leaves can cover potholes and other obstacles. Depending on your bike type, you may want to avoid unpaved roads. However, some of the best bikes for seniors tend to have comfortable suspensions and do well on all terrain types.
10. Wear Gloves
Keeping your hands warm is not just a matter of comfort. It would help if you had your hands fully functional to control your bicycle. Look for waterproof gloves that also protect you from the cold.