Going through the grieving process is never easy, and dealing with the aftermath of a death can also be a strain. Experiencing the loss of a loved one can take you on a rollercoaster ride of emotions and will often leave you feeling both lost and deeply saddened. You may also find yourself feeling angry and confused among grief emotions when it comes to learning about the will of your family member or friend. If you feel you have been unfairly treated within the choice, you may have the grounds to contest it.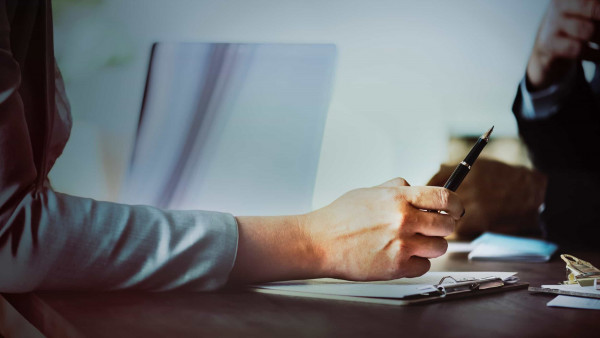 Who can contest a will?
Not everyone can contest a will, but if you feel you have been unfairly disinherited and suspect foul play, you can legally contest the will. Suppose the testator wasn't of a rational mind, and the choice includes recent edits, or there has been a change of executor or new beneficiaries. In that case, these are also grounds to contest the will legally. If you feel you've been cut out unfairly, it might be worth challenging the will, but it's important to remember that this is a lengthy and expensive process.
How do you contest a will?
In an ideal scenario, it's best to challenge the will before probate is granted. You will need to seek specialist legal advice and file a 'caveat' to the Probate Registry. This will halt probate from being taken out in the meantime. The best route would be mediation or negotiation with the beneficiaries, but if they disagree with your claims, your case will likely be taken to court. This will mean that both sides of the argument will need to present their information, and this is where it can get both messy and expensive.
Can a will be contested after probate?
While contesting a will pre-probateis in your interests, your challenge can still be granted after probate. This means that the executor of the will may have spent or disposed of any assets in the meantime.
How much does it cost to contest a will?
If all parties agree with the challenge, then the cost is fairly minimal, but if the contest goes to court, it's impossible to put a price on it. While some cases may take weeks to resolve, some can take years. Just imagine the solicitor's fees! Legal aid and public funding are not available for those wishing to contest a will, but you might be able to use any cover you may have from an existing home insurance policy.
Can I contest a will on someone else's behalf?
Yes, you can. Generally, suppose you are challenging a will on behalf of your dependents. In that case, it is a quicker and simpler than contesting a choice on behalf of an adult who is not financially dependent on the individual who has passed. If you are a parent contesting a will for your child or the person in question does not have full mental capacity, you may compete on their behalf.
What are the chances of winning a contest?
Every challenge is unique; therefore, it's hard to predict what may happen due to contesting a will.