It seems like everyone is getting into the "smart home" trend. For some people, that means adding a smart thermostat that helps them lower their energy usage. For others, that means having complex security systems installed. Many Halifax Homes for Sale offer home technology- with smart light bulbs and a video doorbell, for example. No matter what type of smart home technology interests you, you will likely find that some products cost more than you expect.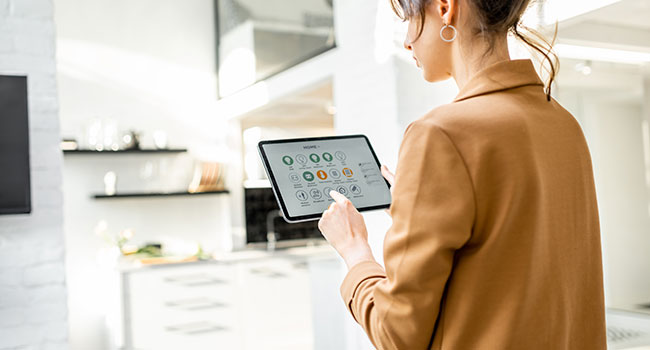 Below are 4 ways to save money with home technology.
modern household electronics

enter standby mode and continue to draw power even when not used. This allows them to continue to communicate with other devices, get updates, and load faster. However, this is a complete waste if you're not around to use them. Watch out for new smart TVs, gaming systems, DVRs, and computers, often the biggest culprits. Smart plugs, outlets, and power strips enable you to cut the power completely when they're not in use, and some even allow you to monitor energy usage.Smart Thermostat
Investing in a smart thermostat is a smart, cost-saving decision for several reasons. Heating and cooling account for nearly half of a home's energy costs, so getting that under control can provide substantial savings. Smart thermostats can do this by learning your usage and preferences and adjust accordingly so you are never heating and cooling unnecessarily. You can also use it to turn on your heating or cooling from afar, so you can adjust the temperature just before you get home, rather than leaving it on all day so that you can come home to a comfortable home.
Smart Home Sensors
Air quality, water usage, and smoke detection are just a few smart home sensors' features. By connecting to myriad parts of your home, smart home sensors give you peace of mind that automatic home systems like your water pipes and home ventilation setup are running smoothly, keeping you safe and not incurring unnecessary costs.
Smart Lighting
Remembering to turn the lights off when you leave a room can easily slip your mind when you are in a hurry. Luckily, with smart options, this won't be a problem anymore. A smart bulb is an internet-capable LED light bulb that allows lighting to be customized, scheduled, and controlled remotely. For example, you can program your lights so that you still come home to a lit house without wasting energy while you are gone. While the initial cost of bulbs may turn people off compared to traditional light bulbs, they have a longer life expectancy and are proven to save you money over time. They are also very versatile and have many interesting customization options that you can play around with, like having them turn on automatically with your morning alarm.