Beautiful Day Wedding is a shop in Los Angeles being run by a family since 1984. They have over 30 years of experience and offer the best fabric in their dresses at affordable prices. Los Angeles Wedding Dress is one of the most popular ones all over.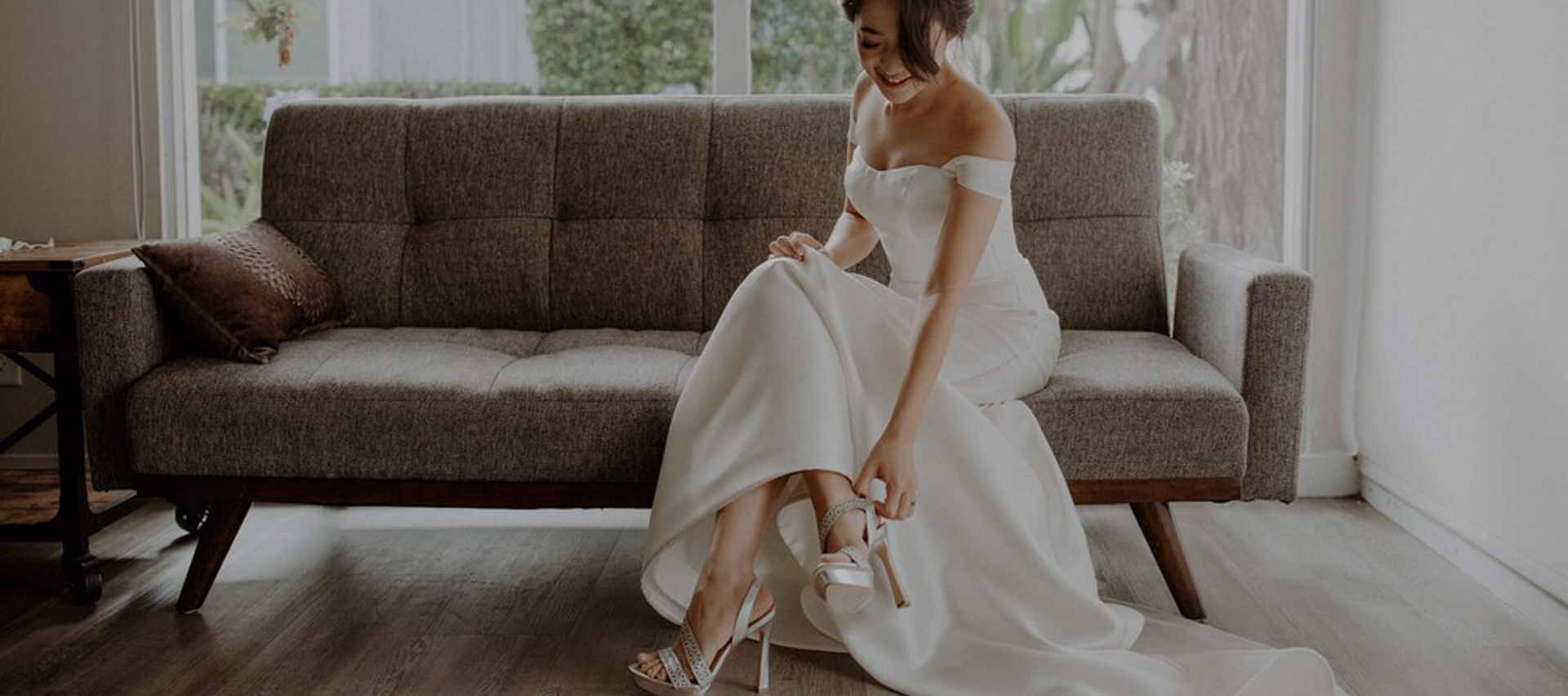 They sell dresses from different well-recognized brands such as Allure Couture, Stella York, La Sposa, Pronovias, Saison Blanche Couture, and San Patrick.
Along with brides' dresses, they also sell tuxedos, bridesmaid dresses, and accessories.
The wedding day is a big day for every girl for whom she has been dreaming since she was a kid and everyone wants it to be perfect in every way possible. But every time, the wedding dress remains the biggest question.
Every girl dreams of a big princess wedding as they had seen in the Disney movies since they were little kids and wanted a ballerina wedding and the same dress.
But when the time comes to choose, it creates a big problem for them, and they often get confused and overwhelmed by the variety of designs, fabric, trends, and all the other things.
What they really want is a perfect wedding, and this is the exact place that can help them choose the perfect dress according to their theme, place, and other specific needs.
Dresses
The wedding dress is the biggest and most important thing for a girl at her wedding. No matter if it's an outdoor or an indoor wedding, a daytime function or night is the theme, this place will help you choose the best dress for you, which will make you remember this day.
Every wedding is different, and the perfect dress is different for everyone too.
The best designer's dresses are lined up here at affordable prices, so no one has to think twice before they buy the perfect dress of their dreams for their day.
Their collections consist of:
Pronovias Dresses
Pronovias are one of the biggest sellers when it comes to wedding dresses. They consider all of your needs and make a dress for you that would suit you the most.
They have different types of body styles available, which you can choose from—Ball-Gown, Sheath, Mermaid, and A-line with different neck styles and sleeve or sleeveless options.
No matter what your fitting is, if you're tall, short, skinny, petite, or curvy, they have always got something just for you.
Not only for brides, but dresses are also available for bridesmaids who match the bride's dress theme and make the appearance beautiful.
St. Patrick
St. Patrick has been known to present fashion for many years. The dresses from here are always in fashion and promise to make everyone fall in love with you.
All of their gowns are different and beautiful in their way, just like one's love story and their wedding. The dresses do represent passion, romance, and elegance and have been made for such brides.
The details on their dresses are specifically made to enhance a bride's figure, and their embroideries blend into the skin and shapes, and styles.
Stella York
Stella York makes interactive and amazing dresses at affordable prices. They mix and match the styles to present something new and innovative in every dress. And according to them, you can find their dresses anything but ordinary.
They follow a flirty design and try to make the dress perfect for you, so on your wedding day, there would be just one highlight around.
Casablanca
Casablanca is also a well-known brand; they design wedding gowns with the motto on their minds that there is a difference between designing a dress and designing a dress for your wedding.
Casablanca focuses mainly on the originality, quality, and details of their dresses. Their own manufacturing factory is where all these dresses are designed and brought into existence according to their standards because they only believe in providing high-quality service.
Only one dress is produced at a time, and they are proud that they do not massively produce dresses but take their time on one and invest all their energy in it to make it the perfect piece ever made.
They also don't deliver their dresses online because a bridal dress deserves a lot more than just scrolling on your page; you can visit your closest stores and try one on to know what exactly do you want for that day.
Casablanca has also received many awards for producing the best quality material in design and for their perfect services.
Kitty Chen
Kitty Chen is a designer who launched her first bridal dresses line in 2004 and since then has been well recognized among the industry and is heading towards success by leave for a surprise to brides and grooms.
Kitty Chen belonged to China and was very enthusiastic from the very beginning. She got her education in top institutions and then moved to America in 2003; as soon as she arrived, she continued to work on her passion, which was designed.
After her first success, she also launched four more new lines, which were also appreciated much.
Kitty now lives in Southern California, and despite just making success in their career, she also manages to look beautiful and make everyone else feel that way.
Augusta Jones
Augusta Jones is a dress that loves designing beautiful things for beautiful beings.
They believe that everyone is beautiful and their wedding dress is all about showing the world how beautiful they really are, and a perfect dress helps in doing that by reflecting their beauty for them.
This is the dream, and this is what they love to do for everyone by reflecting their passion via their dresses.
Bridesmaid Dresses
Bridesmaid dresses are not so important for brides' maybe not the third priority of the bride, but it is also an important aspect of the wedding. Even though bridesmaids should always look at the look bride's dress, they want to look beautiful on that day and start losing focus on the main subject, the bridal dress.
And it is more important that the bridesmaid get the most beautiful dresses for that day too so they can all look good in photos and focus on the bride.
The bridesmaid's dresses must match the bride's dress too, and their styles match so they don't look odd in the photos, and the guests would be left by surprise.
Tuxedos
Tuxedos are as important as the bridal and bridesmaids' dresses as the groom has got to look as good as the bride to make it a perfect wedding.
A man might not be imagining for this day since starting as a girl does, but for sure, it is an important day for him. He needs to look good too, so all the appreciation doesn't only go to the bride but the whole couple.
A well-suited guy in style is what every girl would want to look up to on her wedding day, and there is a great range of these tuxedos available in this store too which can be made on-demand, or they can offer you some tuxedos from their line range to suit up on rental.
As they have a lot of knowledge and experience in this area, they will surely find the groom's perfect matching style tuxedo.
Their tuxedo lines come from:
Formal Knight
Formal Tuxedo is in the Western United States, and they offer tuxedos for proms, weddings, and other important functions. They're a premier wholesaler whose tuxedos come from different brands like Ralph Lauren, John Galante, Joseph Abed, Calvin Klein, and other top brands.
They have tuxedos available in over 100 colors, which makes them perfect for any event as you have a wide variety to choose from.
Jim's Formal Wear
Jim's Formal Wear has experience of over 50 years and has the tuxedos available in over 40 styles with 1000+ color combinations and accessories.
Here you can either rent, buy or build a tuxedo depending upon your need and preference.
Allure Men
Allure men are in business since 1998 and have a wide collection of tuxedos for different events.
Accessories
All kinds of accessories are available in this store that you might need on your wedding day, and are all of them are a piece of art.
The different kinds of accessories available here are:
Belts
Sashes
Pen sets
Ring bearer pillow
Broaches
Veils
Jewelry
Jackets
Headpieces
Champagne flutes
Guestbooks
And many more.
Visit
This is the place you need to be when you want a perfect wedding while looking all beautiful and not spend too much as this place will take an interest in your budget and find the perfect pieces for you for your big day.
Beautiful Day Wedding
158 South Western Avenue 2nd Floor
Los Angeles, CA 90004
213-386-1900
https://www.beautifuldaywedding.com