There are many reasons why a website needs to be as fast as possible. A user will likely click away if a page isn't loading fast enough. Furthermore, search engine companies such as Google, Yahoo, and Bing are more likely to show a website in search results if they have top speed. There are many ways that a page can be loaded faster, and this ensures a more user-friendly experience. A great way to increase speed is with WordPress plugins. A plugin is a piece of software that contains a group of functions that can be used to achieve something on a website.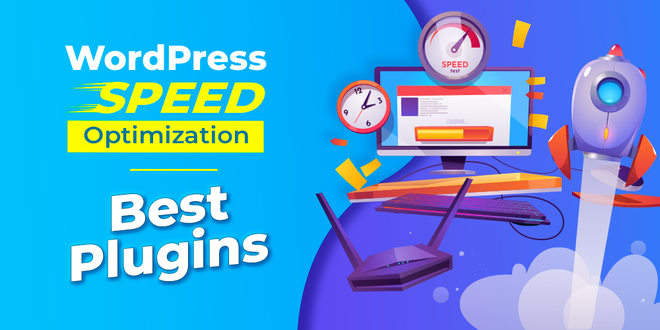 In this case, the function needed is to make a site faster. Several different options can be used to ensure that visitors have the best experience possible, so it is more likely that they will return and become potential clients or purchasers. Furthermore, using these plugins will increase website visibility in search engine results. For anyone feeling overwhelmed or unsure where to begin with plugins, many professional SEO companies will offer support with these strategies and social media packages. While it is often best to leave things in the experts' hands, here are some of the best WordPress plugins to make a site even faster.
WordPress Sweep (WP-Sweep): WP-Sweep is a great option for those who wish to clear junk from their website. Waste can include spam comments, deleted posts, duplicate metadata, auto-drafts, revisions, and more. This will ensure that a site is loading faster and isn't clogged up with a database full of junk. It is a great idea to perform a sweep every couple of weeks or so.
An image optimizer: A few different options can be chosen, but it is essential to use an image optimizer. Compressing and optimizing images will lead to a web page loading faster and more storage space. Of course, this can also lead to better search engine visibility, converting into more sales and clients. This tool will ensure that all images on a site are in their best format while maintaining good quality. This is especially important to mobile usage, as, quite often, images can take a while to load on a mobile device. Again, it is wise to chat with an SEO expert who can help with the plugin and social media packages, which will achieve the best outcome for a website.
A cache plugin: Again, there are a few different options that can be chosen here, but a cache plugin is essential. At the same time, it can get a bit technical trying to explain what cache is, it is essentially a collection of something stored or hidden away. This is internet junk in very lengthy terms and can cause a site to load very slowly if it is not cleared. A clearing system will ensure that a cache is constantly emptied so a place can enjoy full speed and more visitors.
READ MORE :
There are hundreds of options to improve a website's performance. To avoid wasting unnecessary time and money, the great idea is to seek professionals who know what the best plugins are. Furthermore, a professional SEO company can help with social media packages, content writing, keyword research, and more. Whether it is decided to seek an expert's help or not, the results show that it is imperative to look into some WordPress plugins to increase a website's speed and overall usability.