Just because you've reached your Golden Years doesn't mean you can't be stylish and sophisticated. Although the trends for a 25-year-old may not be suitable for you, many timeless fashion items look graceful and elegant when you reach the best years of your life.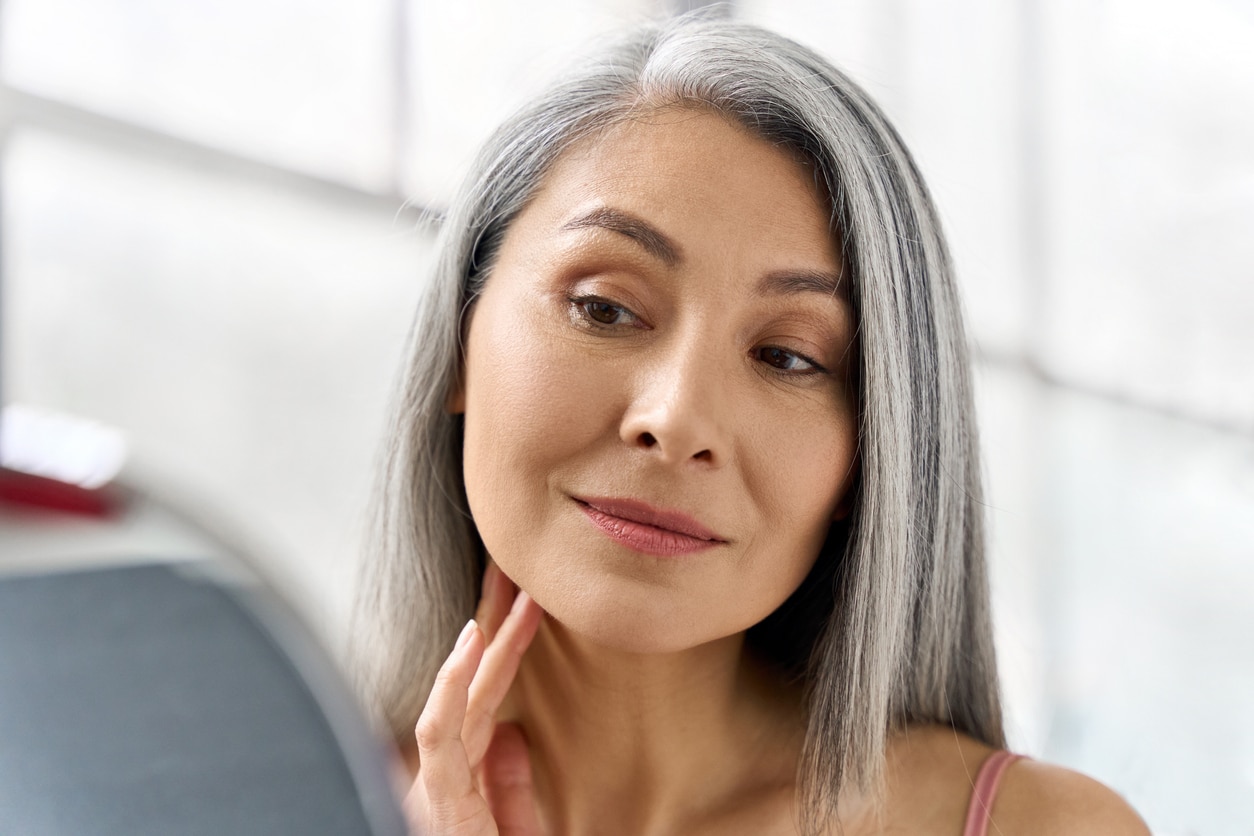 1.Classic fabrics
Not all fabrics are created equal. Classic, high-quality fabrics look more sophisticated than other options. Choose natural fabrics, such as cashmere, cotton, or silk. Avoid human-made fabrics that cling to your body. Not only are classic fabrics more elegant, but they're also easier to maintain and keep in good shape.
2.Timeless lines
As you mature, your body also changes. It's important to choose clothing that has flattering lines for your figure. Consider a pair of straight, wide-legged trousers. Tucking in your blouse creates a very stylish look. Pencil skirts never go out of style. Follow the curves of your body to determine which cuts the best flatter you.
3.Colourful statements
Being older doesn't mean you can't have fun with color. Instead of opting for busy patterns that may distract from your face, consider dressing head to toe in a single, bold color. Monochromatic looks are very flattering. Choose colors that pop against the hue of your hair or eyes. If you want to add other colors, you can do so by carrying a clutch or wearing a fun pair of heels.
4.Elegant lengths
A mature body doesn't need to be covered from head to toe, but it's also wise not to show too much skin. Leave the miniskirts for university students and opt only to show off a little bit of leg. The perfect skirt should fall either right above or directly below the knee.
5.Form fitted
Too many types of mature women's clothing feel like they can no longer show off their shape. That's not true. Baggy, loose clothes will make you look frumpy. Clothing that is more form-fitting creates a more sophisticated look. It will also make you look, fitter. Your outfit should hug your curves without clinging to them. If you have any trouble areas, be sure your clothing lightly brushes against these spots without being too tight.
6.Structured outfits
Nothing is more flattering for a mature body than structured outfits. Several elements go into a structured outfit, from the material to the cut. Heavy materials hang better and are more likely to keep their shape. A-line skirts and straight-legged trousers are flattering on most body types. Add a blazer to create smooth lines. Trouser suits are always a safe, sophisticated option.
7.Statement jewelry
Once you've chosen your outfit for the day, don't forget to pair it with some beautiful jewelry. It's up to you whether you want your accessories to become the focal point of the outfit. Solid colors and modest necklines are perfectly matched with large pendants and long chains. If you're wearing a busier print or soft materials, it's probably best to style it with simple, dainty jewellery.
8.Personal style
You are an individual, and you should dress in a way that truly represents who you are. Mature women often forget about their personal sense of style, and this is a mistake. You need to figure out what trends you're most drawn to and look for age-appropriate pieces without taking away your style. Some women prefer to dress more casually, while others are more drawn to classic suits. When in doubt, dress a bit fancier than normal. Every style can look sophisticated.
As you grow older, you become more attuned to who you are, and you want to make sure your wardrobe looks flattering without compromising your style. Mature women can dress in a sophisticated manner, and adding a few stable pieces to your wardrobe will ensure you always put your best foot forward.