Bull Run and Bull Fighting may be Spanish, but she has more to give in terms of culture, beauty, history, delicacies, tourist attractions, and sunshine. Spain ranks as one of the most visited countries globally, especially in July when the famous Bull Run of Pamplona is hitting.
Therefore, if you are en route to Spain this July for a visit, tour, business, or leisure, then take some time to see the Monumento al Encierro (Bull Run Monument), San Lorenzo de El Escorial, Seville Cathedral, Ciudad de las Artes y las Ciencias, and Costa del Sol Beaches.
#1. The Monumento al Encierro (Bull Run Monument)
The Monumento al Encierro (Bull Run Monument) is a unique work of art on Avenida Roncesvalles in Pamplona city center (a stone's throw from the bullring). Bilbao's famous sculptor designed – Rafael Huerta as a tribute to Pamplona's famous Bull Run festival.
This iconic 'must-see' monument depicts 11 spirited bulls charging through the streets, snorting at the feet of runners (mozos) as they sprint toward the plaza for safety. It simply tells a story of what happens in the bullring during the Bull Run festival.
#2. San Lorenzo de El Escorial
San Lorenzo de El Escorial is a huge complex built in 1563 to serve as a home to Philip II during his reign but now serves as a summer home for Spanish kings. The complex is exceedingly beautiful and spacious, including a monastery, church, royal palace, mausoleum, library, and museum. When you get to the court, ensure that you get a glance of the Bourbon Suite – the state apartment of Charles IV.
#3. Seville Cathedral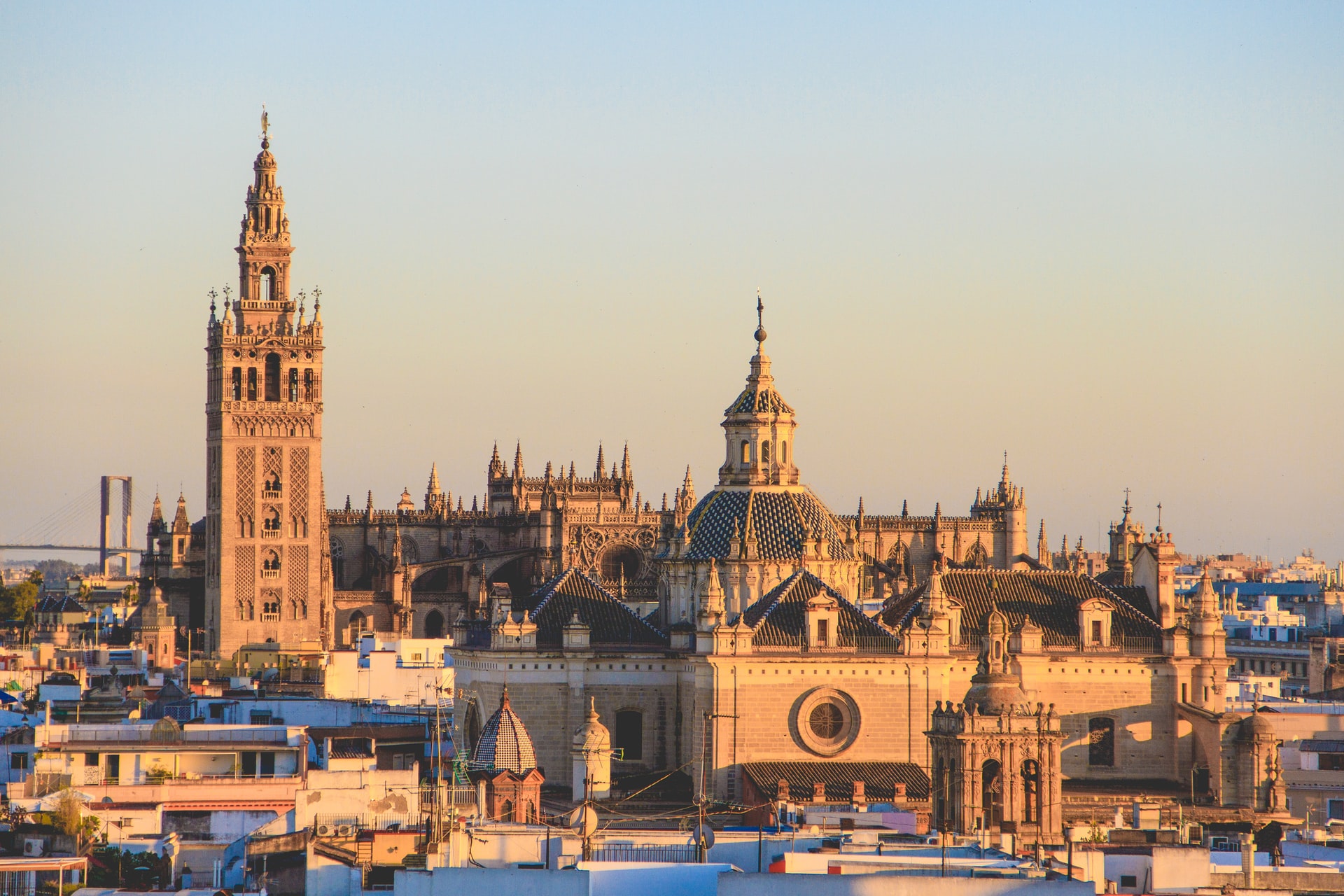 The Seville Cathedral is a UNESCO World Heritage Site, a masterpiece of Almohad architecture, and one of the world's largest cathedrals. The UNESCO spokesperson once said that the Seville cathedral has more interior space than St. Peters Basilica in Rome. The cathedrals alter magnificently adorned with carved images all overlaid with pure gold, and the cathedral also houses the monumental tomb of Christopher Columbus. It is truly a sight to behold when you get to Spain.
#4. Ciudad de las Artes y las Ciencias
Ciudad de las Artes y las Ciencias is counted among the most popular Spanish sites as thousands of tourists visit the breathtaking site. The history of Ciudad de las Artes y las Ciencias is unique; it was constructed when Valencia diverted the river's course that repeatedly flooded the city and used this brilliant architecture to fill the broad riverbed it left behind.
#5. Costa del Sol Beaches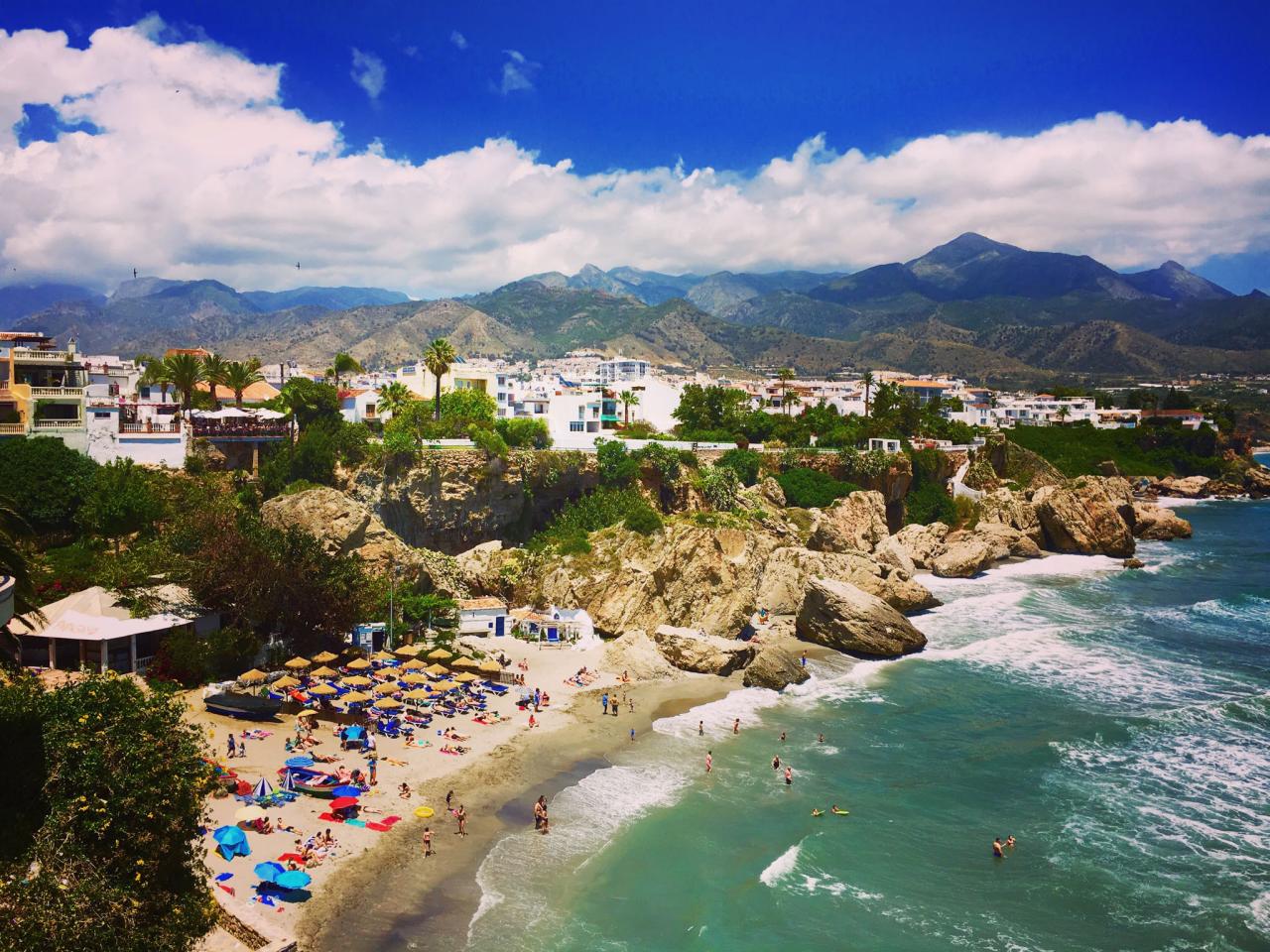 Many sun-starved Europeans troop to Costa del Sol beaches as their sun-and-sand getaway. If you're not a fan of monuments and breathtaking architecture, you must find Europe's sunniest beach a place to relax. You will find the beach natural, the surrounding coast peaceful, and the buildings harmoniously and complement the beach.
In a nutshell, you've seen why we chose these beauties and sites over the numerous breathtaking beauties of Spain. Feel free to share your comments, experiences, or insights on the five must-see tourist sites in Spain that we've discussed above.