Every tourist wants to have great trips to the beach that are memorable for years to come. You hope everything will be perfect when you arrive at the beach. You want to be able to arrive and depart the beach in a happy mood. It is no good to be in a frustrated mood when leaving the beach; for example, don't have to fight with a long queue line to park your car at the beach. The following are the best 5 beaches for a great getaway trip.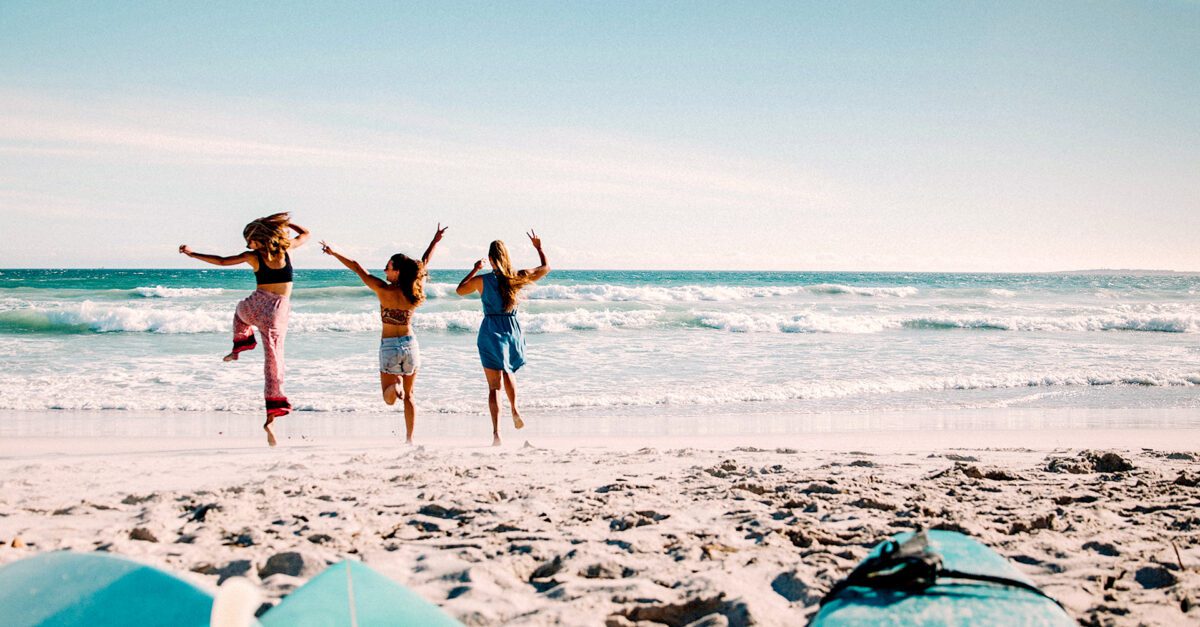 1. Kailua Beach Park
Kailua Beach Park would be a must-visit if you happened to be on Oahu. The beach is wide and long and suitable for strolling. The beach park offers a full range of accommodations for performing various water activities such as boogie boarding, parasailing, and swimming. There are lots of rooms for lying around and bathing under the sun. Bathrooms are available if you need to go to the toilet or use the washroom. Lifeguards are on duty every day. Lots of parking spaces are available near the beach park.
2. Menemsha Beach
Menemsha Beach is a small peaceful beach in Martha's Vineyard, Massachusetts. It has people visiting the beach, but it usually is not crowded. Restrooms can be accessed nearby. There is a fish market called Larsen's Fish Market nearby where you can buy some food like lobster rolls if you didn't bring any food along. Menemsha Beach is a rocky beach, and you may hurt your feet when walking into the water barefoot. Menemsha Beach is a family-friendly beach suitable for taking your little ones. While sitting on the seashore, you can see fishing boats coming in from time to time.
3. Cala Deia Beach
Cala Deia beach is a small beach that stretches up to 70 m on the west coast of Mallorca in Spain. It does not have soft sand-like other beaches. Instead, it has a rocky shore. The beach is perfect for artists who want to paint the ocean scenery. The turquoise water is clear and cool to relax during a hot summer day. On the beach, 2 restaurants serve seafood and local Mallorca food. In the surrounding area, you can observe tall cliffs. Near to the cliffs are pine forests. The waters at Cala Deia Beach is suitable for carrying out snorkeling activities.
4. Anse Source D' Argent Beach
Anse Source D'Argent Beach has mountains and a pink sand seashore. People often come to Anse Source D'Argent beach to take photos. Several cliffs are covered with greeneries spreading out here and there over the beach. If you go snorkeling, you will be able to see many varieties of fishes and corals. The clean water allows you to see fishes clearly even when you are diving without a snorkel. Tourists can also watch and feed giant turtles at the nearby giant turtle park.
5. Piha Beach
Piha Beach is a black sand surf beach in a seaside village located in the western part of Piha, in Auckland, New Zealand. Many kiwi birds will visit the beach in the summer. The beach is fully marked to inform the tourists which area is safe for swimming. Surfers also like to come to Piha Beach to surf because it has strong waves. A surfing lesson is available for those who are interested in going surfing. Nearby, there is also a restaurant where you can stop by to have something to eat.