Saving is important for any individual to secure the future. Every individual has an objective for savings—some plan for higher education, some for marriage and family, and some for old age.
To have a financially secure future, here are some basic rules for savings.
Target and budget
Prepare a budget for your monthly and yearly expenses. Set a target to save a definite percentage per month. Plan your expenses to keep a specific percentage of your monthly earnings. It is always advisable to set targets, which would help you save for the future and adverse circumstances.
Invest
Investment is important. Investing in a financial instrument is better than keeping cash in a bank account. Some investment products are traditional and risk-free, while some entail high risk. It depends on the financial instrument you choose, depending on your investment goals. Some of the savings plans are as follows: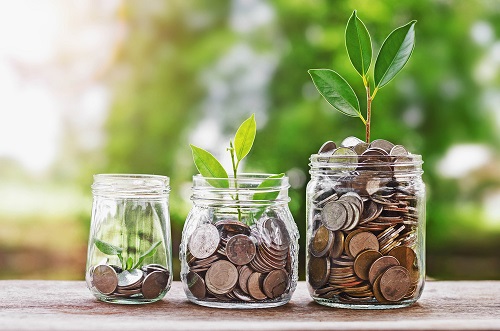 READ MORE :
FDs are the traditional investment schemes. An FD fetches reasonable returns; however, the money remains locked for a specific period.
A SIP can be considered as one of the popular investment options. If an investor is willing to take a calculated risk, this is the ideal plan. The investment is in debt and equity products, yielding good returns but dependent on the market conditions.
It is a good long-term investment option. Mutual funds are schemes where professionals manage a pool of funds. They invest the accumulated funds in different projects. Mutual funds are relatively safer because of the diversified risk approach. The investments are in other projects, which bring down the risk of losing money. Mutual funds can be considered as one of the best savings plans.
Depending on an individual's risk appetite, investing in stocks can also be considered a good option. An individual may start by investing in blue-chip shares, which are considerably less risky. It is recommended to take advice from the market analysts. Also, while doing so, an individual must reduce the risk by investing in different sectors to diversify the portfolio.
An important aspect to consider while investing is to objectify the approach depending on the investment goals and duration.
Periodically reviewing the investment is also an important aspect. The market is dynamic and keeps fluctuating. Therefore, it is important to check the assets periodically and modify the situation.
Avail of an insurance cover
Insurance is one of the most important investment options. It not only helps in case of emergencies but also acts as a tax-saving scheme. A comprehensive insurance cover with an affordable premium could be an important asset.
Tax planning
To save on taxes, it is important to invest in tax-saving schemes. It is advisable to plan early and invest early. Investing at the end of the year means losing out on the returns which you would have reaped by the end of the year.
Adequate savings would give a strong foundation for an investment goal. Thus, spend wisely and invest wisely to enjoy long-term benefits.