Few things in life are better than others:
Sunrises are better than sunsets.
Crunchy peanut butter is better than creamy.
Experience is better than knowledge.
And some air purifiers are better than others.
Surprised to see air purifiers on this list? Don't be! Considering the constantly deteriorating air quality, we must buy an air purifier for a clean and better environment indoors. And when it comes to delivering fresh and clean air, nothing compares to IQAir's air purifiers.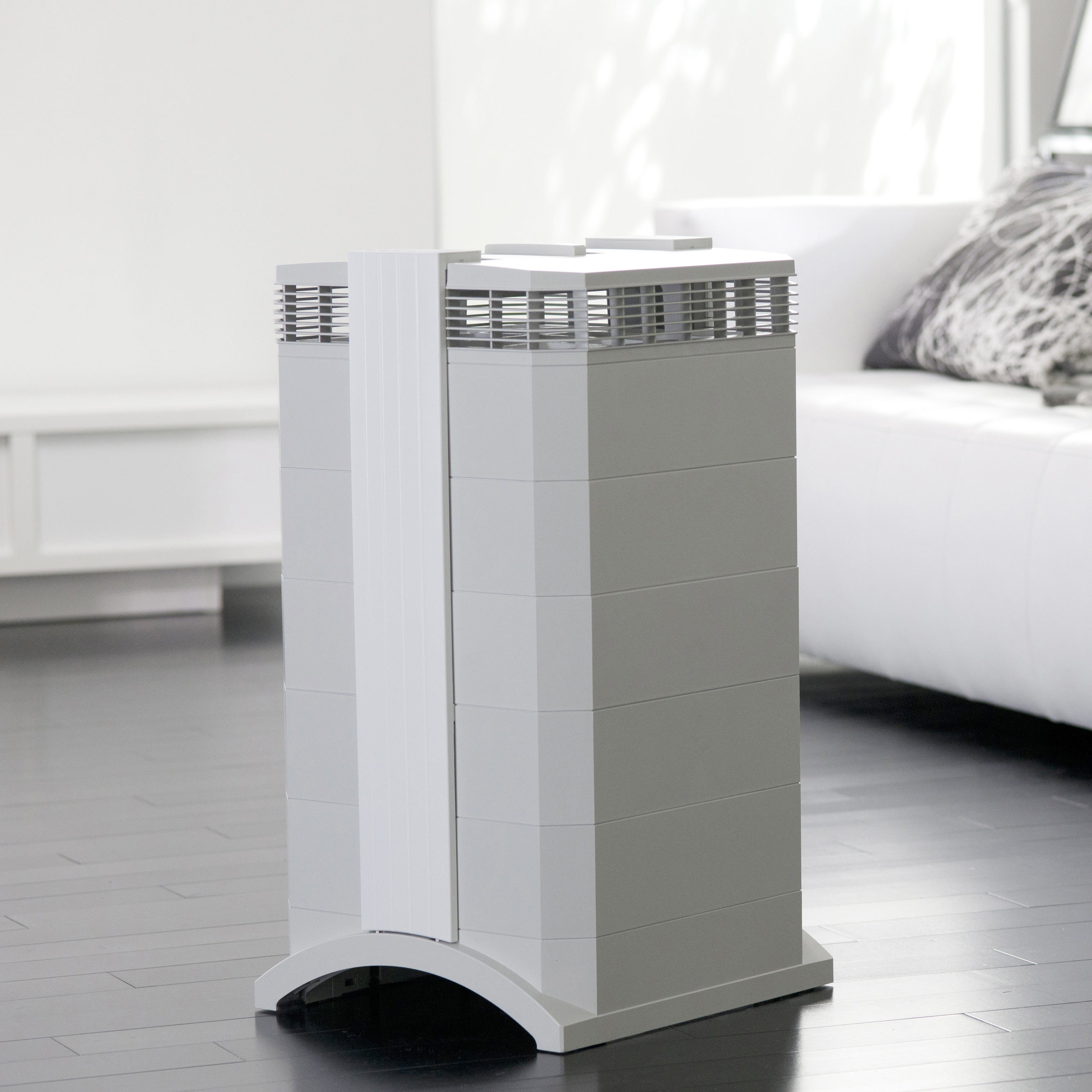 (Image Source: IQAir Website)
With Swiss air purification technology, IQAir offers the best air purifiers to make your home and office a healthy place. These air purifiers filter indoor air by removing dust, particulate matter, and other pollutants with 99.97 percent accuracy.
IQAir is a trusted brand having over 50 years of experience in indoor air filtration. No other company in the indoor air filtration industry offers such a solid track record. This is the reason why leading hospitals and research institutes around the world rely on IQAir for protection against particulate matter, airborne infectious diseases, and toxic chemicals.
HyperHEPA Filtration Technology
IQAir's patented HyperHEPA technology is scientifically proven to significantly reduce the ultrafine particles that cause stroke, heart attack, and even cancer. Therefore, with this technology in place, be rest assured that particles all the way up to 0.003 microns will be efficiently filtered. These particles are 100 times smaller than what other purifiers can filter and 10 times smaller than a virus. Furthermore, it offers an unmatched level of protection against odors, gases, and chemicals.
Moreover, the HyperHEPA filter has a large surface area, which means that it can hold much more particles than standard filters and last much longer (3x times more lasting than other purifiers).
Individually Certified Products
IQAir runs the highest quality standards by individually testing and certifying each unit for air delivery and filtration efficiency. If any model fails to deliver the required 99.97 percent filtration efficiency, it is immediately rejected.
The results are recorded on a hand-signed Certificate of Performance for all products provided with every IQAir unit.
Whisper Silent Fan
There is no point in replacing one harmful pollutant, i.e., air pollution, with another – noise. That is why IQAir air purifiers come with ultra-silent technology, working quietly to improve the air you breathe indoors.
These purifiers are equipped with German engineered high-quality fans. Its state-of-the-art aerodynamics makes it the most silent fan that converts energy into more air and less noise.
Get Your Money's Worth
IQAir air purifiers are true value for money. Even though these purifiers fall in the premium-price category, the truth is that their highest quality standards and use of long-life components are simply unmatched. Moreover, all the purifiers are exclusively designed and manufactured in Switzerland to meet the required standards.
Energy Efficient
If you are looking for an energy-efficient air purifier, then an IQAir air purifier is a brilliant choice. These purifiers require as little as 20 watts of power at the lowest speed (power than a conventional light bulb needs). In this way, it just costs pennies per day to operate.
Conclusion
Many brands today make big efficiency claims about their filtration. However, most of them fall drastically short of such advertised claims. But IQAir air purifiers provide an absolute performance guarantee and offer the best value-for-money for looking for a true air cleaning solution. You can buy air purifiers for your home or office from BreatheEasy – the official and exclusive IQAir partner.