For many of the millions of people living with a disability, going about their respective daily lives can be a struggle. Many of the things the able-bodied take for granted can be incredibly challenging for these individuals and can cost them the quality of life that we as human beings are entitled to.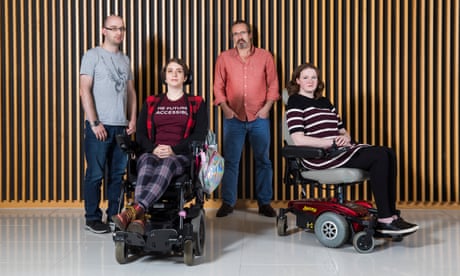 However today,many of these people can often lead normal lives without the impairments their disabilities bring affecting them in the way they typically would. Here, we explore a number of examples and consider the long-term future benefits more-advanced tech could create.
Smartphone Functions
As this article from the discusses, there are smartphone functions that can support a variety of disabilities like those who are partially-sighted, hard of hearing, have dyslexia, dyspraxia or difficulty physically typing can have.
The article claims the iPhone offers a 'range of functions that go unnoticed by many users' with 'accessibility controls' that can make characters bolder, invert colours and improve readability. What's more, there are other features that can transcribe and explain images and even summarise information to make it easier to read.
The 'Smart' Home
In a similar vein, smart tech is increasingly being used within the home to automate a variety of different features and functions, as this article from details.
There is a selection of voice-activated systems that can help those with physical impairments, as well as 'automating doors, heating, blinds or lighting'. Little aspects like these can go a long way in helping to bring down accessibility barriers that so many people face.
Transport Accessibility
Modern transport is also becoming more advanced technologically and facilities both on board and at bus and train stations is now much easier for those using wheelchairs. Furthermore, as this explains, there are plans to use an app on public transport called 'Signly' to 'give people who are deaf or hard of hearing access to essential written travel and safety notices by delivering signed content directly to their smartphone or tablet'.
Mobility Solutions
When it comes to travel and mobility on a smaller scale, the wheelchairs and have become more and more convenient, easy to use and comfortable. Again, it's the smaller touches and developments like these that can really make a difference to the quality of life of those affected other mobility solutions that people use.
Future Benefits
Much like the tech world in general, the sophistication of the technology helping those with disabilities has grown rapidly in recent years and this trend is set to continue as both social and economic aspects drive growth. This is according to this post on Campaign that suggests 'tech companies that focus on this area have the potential to become world leaders in innovation.
So, with this notion in mind, we can look forward with optimism because as more companies get set to work on this tech, the hope will be that more and more features, functions, apps and technologies are created that can help those who need it the most.