There is a different type of travel guide application developed over recent years. For a lot of people, these travel apps have been beneficial. Although the travel guide industry is thriving over recent years, there is full of challenges and competition. Many startups, small or/and mid-size travel businesses, find it a tedious task to cope with upcoming challenges and requirements changes in building a travel app that can earn revenue for their businesses. Here is an ultimate guide to building a travel or city guide app that can benefit your business.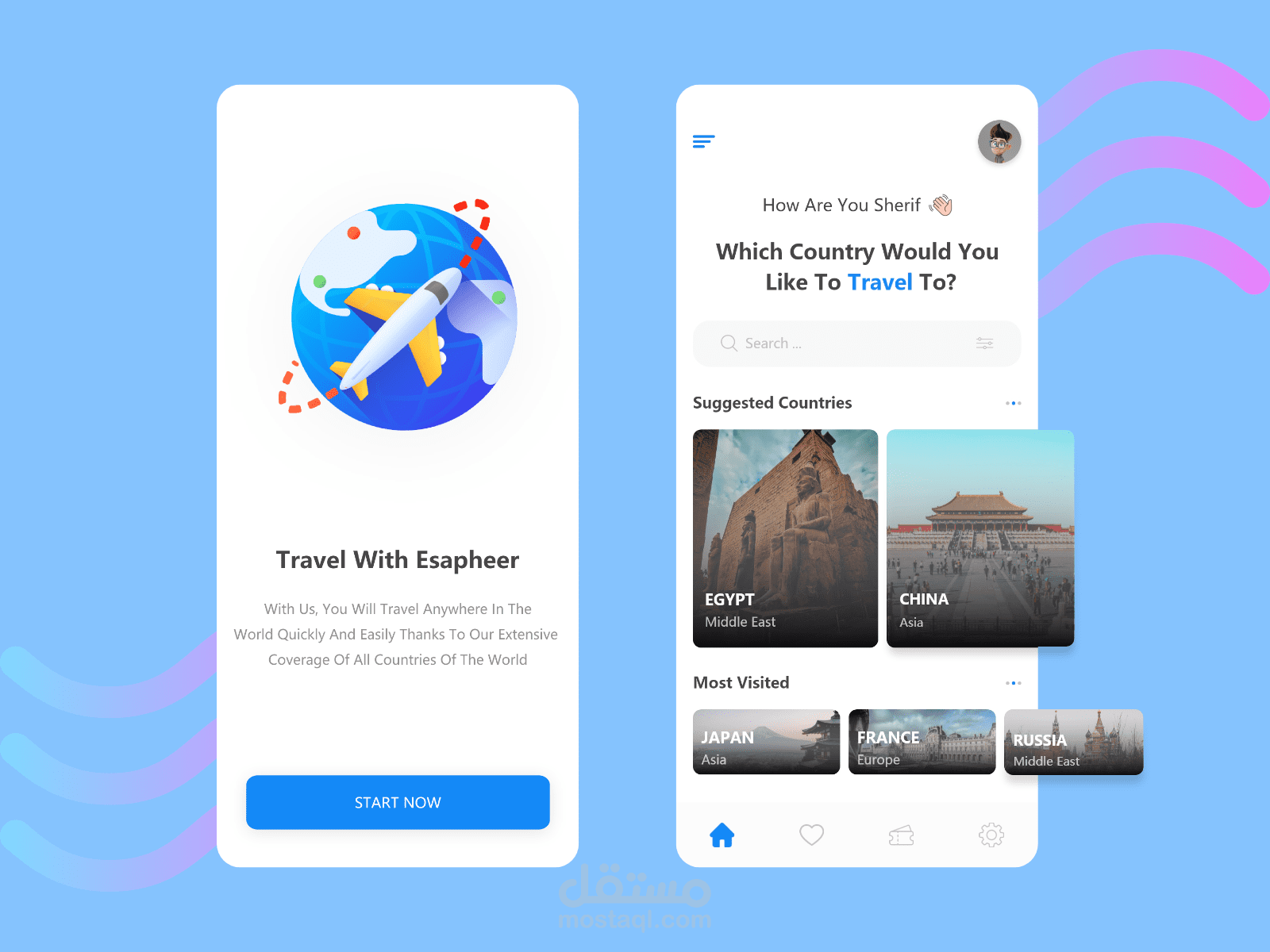 Basic requirements to build a travel app guide:
To gain popularity worldwide, you should follow the following essential methods to succeed amid increasing competition, among others. Develop a travel app capable of promoting your business and creating a new identity for generating revenue.
1: Do some Research:
Nowadays everything is available online, doing a little bit of browsing will help you a lot. So, do some research before you start any work. Build a travel app that earns revenue for your business is not an easy task. There is nothing wrong with learning from others; the same applies to develop travel apps. Please do some research on the most popular existing travel apps and find what made them popular among others. Making a note of all small details will help you build an excellent flawless travel app.
2: Online support and offline support:
Every travel guide can be utilized with the internet's help, but only a few travel guides offer you offline support. So ensure that the travel app you develop has this offline support. The reason is that most visitors may not have a pre-planned schedule handy; this is because they believe the internet will help anytime. But visitors are not guaranteed to have internet access in all places. They might not have data or internet access in some poor network places. In such cases, a travel app with offline support will be beneficial for all. So, always build a travel app that can be readily used with or without an Internet connection anywhere.
3: Transportation information:
A piece of useful information that a travel guide can provide is information about the transport facilities. So, build a travel app that can provide transport information for a particular location. For those people who are visiting the place for the first time, this is a great way to get instant information regarding public and private transportation. Information including bus, trains, and other public transport arrival and departure timings and location should be instantly available on the website. Nowadays, most people face issues with taxi drivers when they visit a place for the first time. They will get charged higher for a short distance ride. For such issues, a taxi app development solution is the best option to opt for. So, build a travel app that can provide information about taxi fares. With the help of information provided by the travel app, visitors can save a handsome amount of money.
4: Global Positioning System:
GPS plays have huge benefits for different types of industries. Five benefits of GPS tracking devices include:
#1 excellent route optimization.
#2 fewer response times
#4 Improve safety
#5 Helps in reducing theft losses.
For most booking apps, GPS is one of the must-have features. Building a travel app with GPS support can boost your business, promote your business and increase profitability. Visitors can use your apps to find real-time information about the place and get the right direction to reach their destination. Ensure that the app you build should suggest directions immediately by sending notifications to visitors to their current locations.
5: Contact information:
Apart from this important information's provided by your travel apps, you can add additional important information that will be beneficial for visitors. Information including emergency contact numbers like hospitals, airports, railway stations, police stations, etc., either city-wise or based on the visitor's current location. Also, providing real-time information regarding hotels booking rooms for their current location is a major benefit for visitors.
Final thoughts:
A travel app is a great tool to guide visitors with all the necessary information. By building a Travel App with all the above-mentioned points, you can enhance and retain your business's reputation. Also, your travel app can draw many visitors' attention by providing real-time information on events happening around them. Above all, the reviews and feedback provided by the customers who have used your travel apps can help you improve your app's performance. Thus, one can build a successful Travel App that Earns Revenue for Your Business by keeping these points in mind.
Author's Bio:
Ritesh Patil is the co-founder of Mobisoft Infotech that helps startups and enterprises in mobile technology. He loves technology, especially mobile technology. He's an avid blogger and writes on the mobile application. He works in a leading mobile app development company with skilled iOS and Android app developers who have developed innovative mobile applications across various fields such as Finance, Insurance, Health, Entertainment, Productivity, Social Causes, Education, and many more, bagged numerous awards for the same.