If you are a motorcycle enthusiast or die-hard, you cannot refute that bikes are super cool whether you are into superbikes, adventure motorcycles, scooters, or dirt bikes. The feeling of owning and riding these motorized machines on two wheels is enthralling. However, the uncool thing about owning a motorcycle is to discover your new ride stutters and falters a few days after driving it around.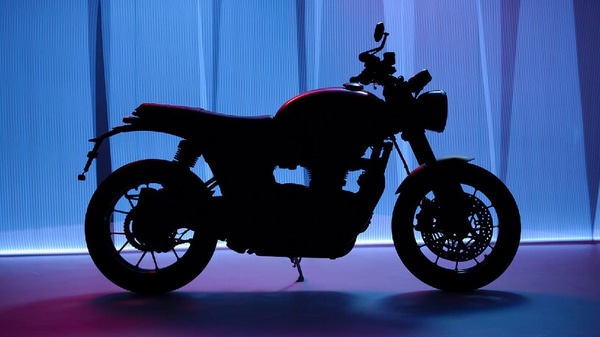 A new motorbike straight from the distributor and zero mileage are less likely to have any issues than a used one. But then again, the latter can be an inexpensive purchase compared to the former. However, it is essential to consider the state of the used motorcycle to avoid buying something that will quickly turn into a moving heap of junk. As such, you should have a checklist of the things to consider when choosing a used motorbike to buy.
First Impression
If you are taken aback by what you see, it will most likely turn out to be something worth buying. First impressions play a significant role in telling you if you are dealing with something worth your time or another a complete waste. If what you see fails to impress you because it looks like it's had it rough, it speaks volumes of the level of care and maintenance it received. Why, then, even consider buying a bike that seems to be on its deathbed? Well, unless you are a motorcycle diehard who finds a kick in the restoration of bikes and you see something of promise in the machine.
Papers
Most people have this as the final thing to request when buying a second-hand bike from Next Ride, but it should be the first thing to do before assessing the motorcycle. Why waste your time inspecting a motorbike that will impress you enough to make you want to buy it only to be disappointed by the unavailability of the necessary paperwork? The owner should present the original documents such as the logbook, RTO, and smart card. The paperwork should indicate the bike's number and date of registration, as well as the name of the owner. Request for the insurance papers to check the machine's value as indicated by the insurers so that you can see if you can match the price.
Keys
The owner or seller should have you three sets of keys, and you have to check if they match and if they fit in the ignition, seat, and tank. If the keys do not match or fit, the bike may be stolen or rebuilt.
Mileage
Every vehicle with an engine that has had a good run is bound to develop problems. If the motorcycle has done well over 30,000 miles in less than a year, then it most likely has been seen tough days and may have been worked down to its knees. Nevertheless, the engine may be in excellent condition, and a bit of touchup can give it a new lease of life and see you enjoy many more rides on the used motorcycle.
Bodywork
If you note parts of the machine that do not match in color, then the bike may have undergone some repairs after getting damaged for different reasons, including being in an accident. Therefore, you should point out such parts to the owner and ask about them. If there is some non-disclosure, you may have to reconsider buying the motorcycle or use it to your advantage as a bargaining power that lowers the asking price. Minor repairs may be acceptable as long as there are no damages to the primary body parts, such as the chassis. Also, inspect the tires and suspension, the front fork, fuel tank, and hoses, as well as the handlebars and mirrors.
The Chain
Assess the condition of the chain; if it is covered in dirt or oil. Be keen when inspecting it to identify any corrosion; if you find any rust, then more may be present elsewhere on the motorcycle. A good sign of something that promises to be a good investment is a clean and well-lubricated chain. It speaks volumes about the level of care the owner showed to the bike and means that much of the machine's rest might be in excellent working condition.
Electronics And Instruments
A motorbike with an engine that runs without any issues is not complete without the necessary instruments and electrics. So, besides inspecting the body and before running the engine, you need to check other things such as the battery and charging system, the lights, indicators, wiring harness, horn, and other essential accessories and electrics to ensure they work perfectly. For instance, you should turn on the headlights and set them on high and low beams to see if they should be and test the brake lights. If you inspect a motorcycle with a motorized starter, then the battery should start the engine without strain. That will be a definite sign that the battery is in excellent condition.
Engine
As much as the machine may have a body that looks solid and in great form, the engine is its soul, and one that is faulty practically renders the bike useless. Ideally, it would help if you tried to check out the motorcycle when it is cold; start the engine to see how fast it gets going. If it fires up with the first try, then what you are inspecting may be promising. But you also have to note any weird noise that the engine makes. Rev it up and see what kind of smoke it releases and how it runs when ideal. If it is too smoky or what it ejects is black and heavy, then the engine needs servicing. If all checks out, you need to check for the engine numbers (VIN) and see if they are much on the registration papers and logbooks. If the digits fail to match or some are missing, that should be a warning sign and a matter worth asking for clarification.
Get A Second Opinion
If all checks out, take the bike for a test drive to feel how it handles and brakes. But do consider having a qualified mechanic from Next ride that knows a lot about different makes and models of motorbikes to a comprehensive assessment of the bike and give you a conclusive opinion to help you decide whether to buy the used motorcycle.