VoIP (Voice over Internet Protocol) service offers small businesses a variety of feature-rich and cost-effective options for business communication. VoIP allows companies to make and receive phone calls over the internet instead of using a traditional phone line. VoIP offers several advantages over standard phone service, including: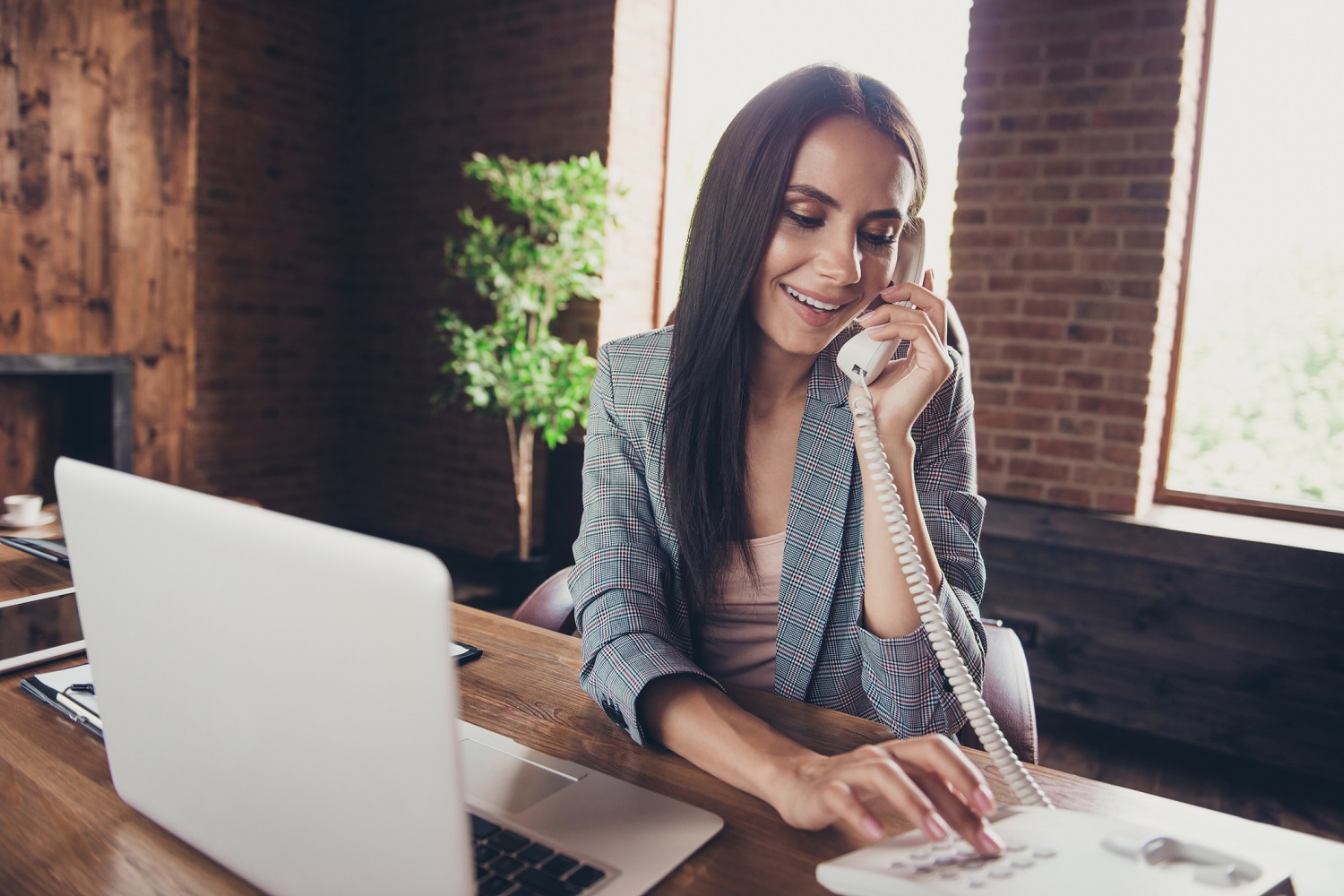 1. Cost Savings
One of the most significant advantages of VoIP for small businesses is cost savings. VoIP service is much less expensive than traditional phone service, and the savings can be considerable. With VoIP, businesses only need to pay for the internet connection, and there are no additional costs for long-distance or international calls. However, it must be noted that while VoIP service is less expensive than traditional phone service, it is not free. Companies must invest in quality VoIP equipment and pay for a reliable internet connection to use VoIP.
2. Increased Productivity
Another significant benefit of VoIP for small businesses is increased productivity. With features like caller ID, call waiting, three-way calling, and voicemail, you can stay connected and get more done. A VoIP service also offers a variety of business features like auto attendant and extension dialing that can help you run your business more efficiently.
More and more small businesses are using VoIP to stay connected while on the go, as more firms lack a physical office location. The flexibility of VoIP also allows you to take your office with you when you travel. You can make and receive calls on your VoIP phone with an internet connection. VoIP can also set up a virtual office, saving your business money on office space and other overhead costs.
3. Improved Customer Service
VoIP also offers small businesses the opportunity to improve customer service. With features like call forwarding and call recording, you can ensure that every call is handled professionally. You can also use VoIP to set up a virtual call center, providing your customers with 24/7 support. With add-on services, such as call-waiting, you can even offer your customers the option to hold for the next available customer service representative.
4. Disaster Recovery
Disaster recovery is another significant benefit of VoIP for small businesses. If your traditional phone service goes down, your business communication will halt. However, with VoIP, your calls will be routed through the internet, so you can stay connected even if your primary phone lines are down. For businesses in disaster-prone areas, VoIP can be a lifesaver.
5. Flexibility
One of the significant advantages of VoIP for small businesses is its flexibility, no matter where your employees are located. Small businesses often have remote employees.
VoIP systems allow you to make and receive calls from anywhere worldwide. With a VoIP system, there are no long-distance charges, so you can easily keep in touch with employees who work from home or are located in different parts of the world.
6. Enhanced Security
Another significant advantage of VoIP for small businesses is enhanced security. With VoIP, your calls are transmitted over a secure internet connection, so you can be sure that your calls are protected from eavesdropping and other security threats.
7. Green Technology
VoIP is also a green technology. By using VoIP, you can reduce your carbon footprint and save money on your energy bills. VoIP uses less power than traditional phone service, so it's a great way to go green and save money simultaneously.
8. Scalability
VoIP is also very scalable, which can grow with your business. As your business expands, you can add additional lines and features to your system without replacing hardware. That makes VoIP an extremely cost-effective solution for small businesses looking to grow in the future.
Small businesses have a lot to gain from using VoIP solutions like Ooma. VoIP can save you money and help you be more productive. And because it's so scalable, it can grow with your business. VoIP is worth considering if you're looking for a cost-effective and feature-rich business communication solution.