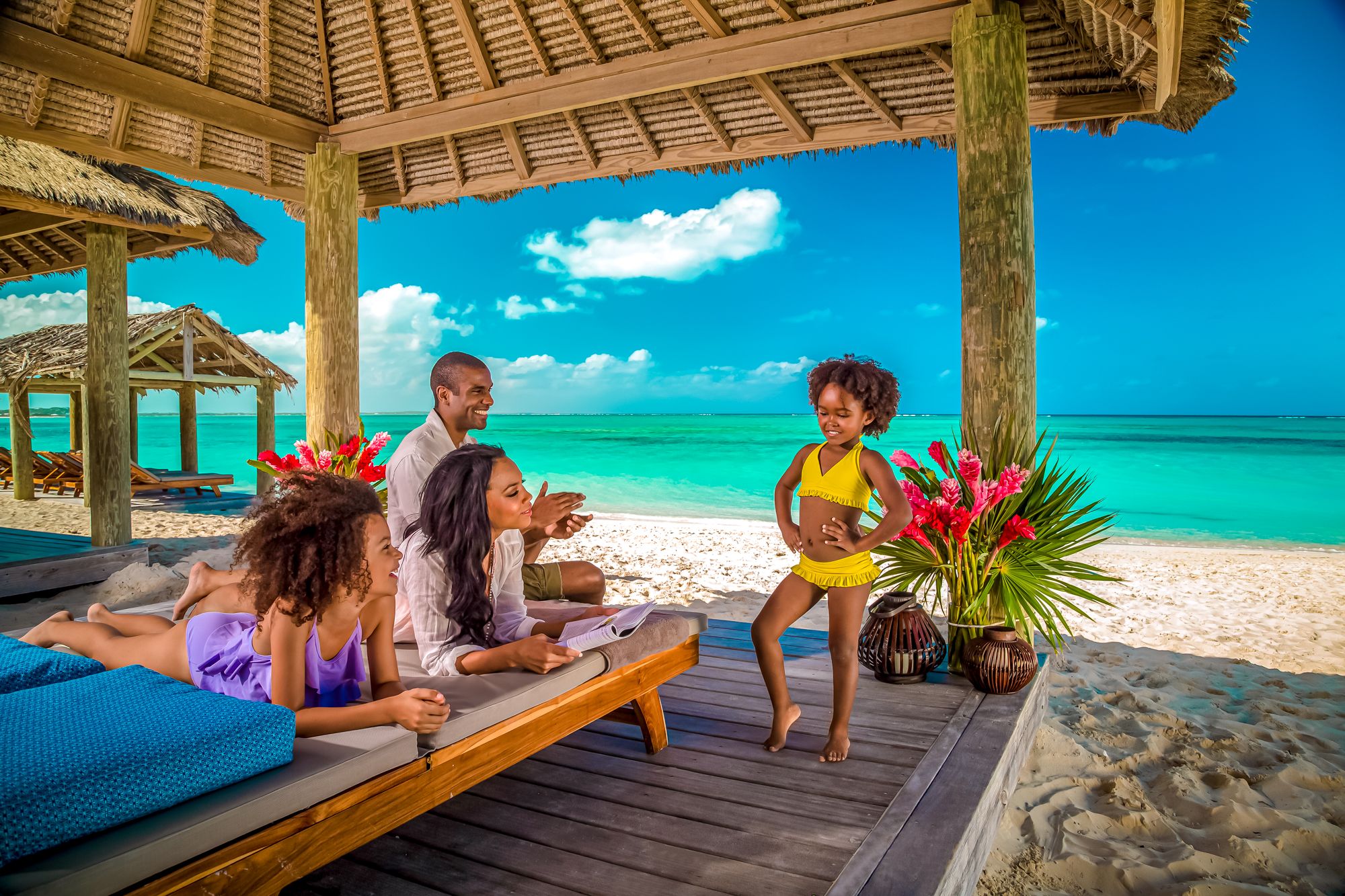 Traveling ought to always be an enjoyable time – a time where you can escape from the stresses of everyday life and break free from your usual routine. Instead of worrying about spreadsheets, project deadlines, and the horrifying unread messages that count in your email inbox, you should be lounging by the pool underneath a private cabana, cocktail in hand, or adventuring through foreign lands and wilderness like Indiana Jones.
That said, travel can bring its unique blend of stresses and worries – particularly where safety is concerned and when traveling as a family. It's an unfortunate reality that, as tourists, you are often a target for toots, tricksters, and petty crime.
More than likely, as tourists, you also stick out like a sore thumb making it very evident to everyone that you encounter that "y'all ain't from around here." As much as you may wish to, it's not always possible to go incognito, either. So how can you ensure your safety when traveling as a family? There are a few ways:
Keep a Low Profile
Try to blend it with the locals as much as you can. By "keep a low profile," we don't mean dress all in black with sunglasses like a spy or try overly hard to look like you belong in that country – that sombrero and mariachi outfit combo is convincing nobody that you're from Mexico! However, it would help if you tried dressing as the locals do as much as possible. Some countries have different dress codes to that which we are accustomed to in the West, so try and dress accordingly – for example, if you are traveling in the Middle East, you want to ensure that you are dressed conservatively and respectfully.
Allow your mind to conjure up images of the stereotypical tourist – a camera around your neck, map in hand, etc. – and then do your best to look the exact opposite of that. That means keeping your expensive electronics and gadgets far from view. When navigating around town, try your best to look determined and as though you know where you are going.

It's Ok to Be Rude Sometimes
In the US or other Western countries, if a vendor approaches you and tells them "no thanks," they will take that as you are not interested, and then they will be on their merry way off to find someone else to pitch their wares to. Vendors in many countries – particularly in Africa, South America, and South East Asia- use "no thanks" to mean "Yes sir, I'm extremely interested!"
Acknowledging their presence spurs them on, and you may find yourself listening to a long-winded sales pitch about something you can't fit in your case! In some souks and bazaars, you may even find vendors who will chase you down the street, assemble hats and scarves to show you how they look, and before you know it, you're wearing a whole new ensemble! (Seriously!)
These people are just trying to make a living, so there's no need to be mean, but at the same time, don't feel bad about just continuing past them and ignoring them or giving them an abrupt "NO" if they persist.
Have an Action Plan with Your Family
Have an "in the event of an emergency" plan with your family – i.e., what happens if someone gets separated from the family? (With the best will in the world, there is every possibility that a child could get lost in a busy marketplace with all the pushing and shoving going on).
Establish the "what ifs" for various situations so that you are less worried about the possibility of them happening in the first place, and then if they do occur, you don't have to stress because you all know the protocol.
Run Through Some Basic Safety Advice with Your Kids
You know the drill. Ensure your kids understand the classics, like not speaking to strangers or wandering off unaccompanied. Do not scare your children about what could happen, but ensure they know what they should and shouldn't do.
Consider Going All Inclusive
All-inclusive resorts are great because there are plenty of activities for the whole family, making it a fun vacation for kids. These kid-friendly resorts mean that your meals, drinks, and snacks are handled.
That removes some of the stresses of carrying around credit cards or large sums of cash as you venture around unknown parts of town looking for a place to eat for the night. It also means you can feel assured about having some time as a couple away from your kids since you know they will be taken care of (and make new friends) and the resort kids club.
Read Up On Your Government's Travel Advice
Before departing anywhere, research a destination, check your government travel advice website, and see what it says about it – particularly if you are heading somewhere non-conventional or "off the beaten track."
The advice can be written sternly, but that is to be taken with a pinch of salt – be aware of the political situation, any recent events you should be concerned about, and the general safety pointers outlined destination. Remember these tips to ensure you have a safe and memorable family trip.