A typical image of the young entrepreneurial spirit is children running a lemonade stand in the summer. They create a product that responds to a need in the community. Their business is small, but they make a profit. Selling juice does not seem like such a big deal, but it can be lucrative when compared to real-world business. How many types of companies run solely by selling drinks? There are tea shops, shakes, and bars. How did those businesses expand? They created franchises. Others developed their own menu. When a juice bar is done well, it can lead to bigger things.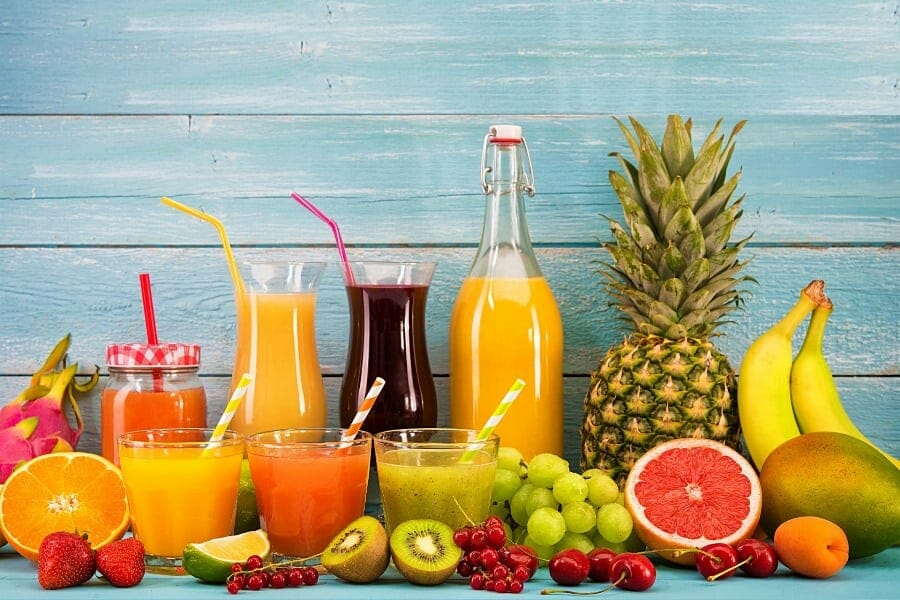 Create your business plan.
While children don't need to make a business plan for their lemonade stand, any real business needs to outline its objectives and strategies. Study your market, know who you will be competing against, and target as an audience. You can make your juice bar like a community hub where people can meet in groups. You can focus on attracting a younger crowd, creating a cartoon-like mascot. Or try the more popular option, having juices with health benefits for those who want to be fit, but don't have the time to do it independently.
Also, look at what kind of storefront you want. Locations that are close to workplaces, gyms, and schools guarantee heavy foot traffic. Even if you're going to cater to a specific group, do not underestimate the possible outliers that come from people who pass by your store.
Source your materials
After you have all the plans drawn up, it's time to produce your product; you do not need to have hand-squeezed juice, not always. Depending on your branding, you can work with juice mixes or look for fruit juice suppliers. One of the issues with having a juice bar, or any food and beverage business, is the perishables. Buying fresh fruit has benefits, but it could become a liability if you overstock or do minimal business. If you decide to go with fresh produce, you can minimize your menu to your top 3 or 5 juice blends to ensure that nothing goes to waste.
Heavily advertise
If you have a great blend and exciting ideas, tell the world. As much as a business is recognized for its products, good advertising can make or break your business. To get the ball rolling, you can have a soft opening, host an event, or have a strong social media presence. If cafes have their spoken word, your juice bar can have a game night. Give the people a reason to come, besides slashing prices. It is a more effective method for getting people's attention than the typical flyer and internet ads. Do what you can to create a personality that engages the community. Your goals and philosophy need to be at the forefront of your marketing plan; this is why the business plan is essential.
It isn't as simple as a lemonade stand in summer; a lot of work goes into creating a product that can sell and compete with more prominent brands. Start now and make your juice bar come to life.
Image: Unsplash.com