Cannabis laws have been evolving rapidly. In 2016, after the election outcome, it was crystal clear that federal cannabis laws were not about to change. However, the push for reform has been the outcry of most individual states as they seek to have legal measures allowing both medical and recreational Cannabis.
This post seeks to enlighten you on how to buy or grow cannabis seeds in the United States of America.
Which states have legalized the use and buying of Cannabis in the USA?
In the USA, different states have different laws on medical or recreational use of Cannabis. Some states have legalized both, but others only allow people to buy cannabis seeds to cultivate them only if they have a doctor's prescription.
As mentioned above, some states allow Cannabis to be used for both medical and recreational purposes. These states include; – Alaska, Illinois, Maine, California, Michigan, Massachusetts, Nevada, Vermont, Guam, Washington, and Columbia.
The states that only allow Cannabis for medical purposes include; – Arkansas, Arizona, Florida, Hawaii, Louisiana, Maryland, Montana, Newberys, Pennsylvania, Utah, and West Virginia.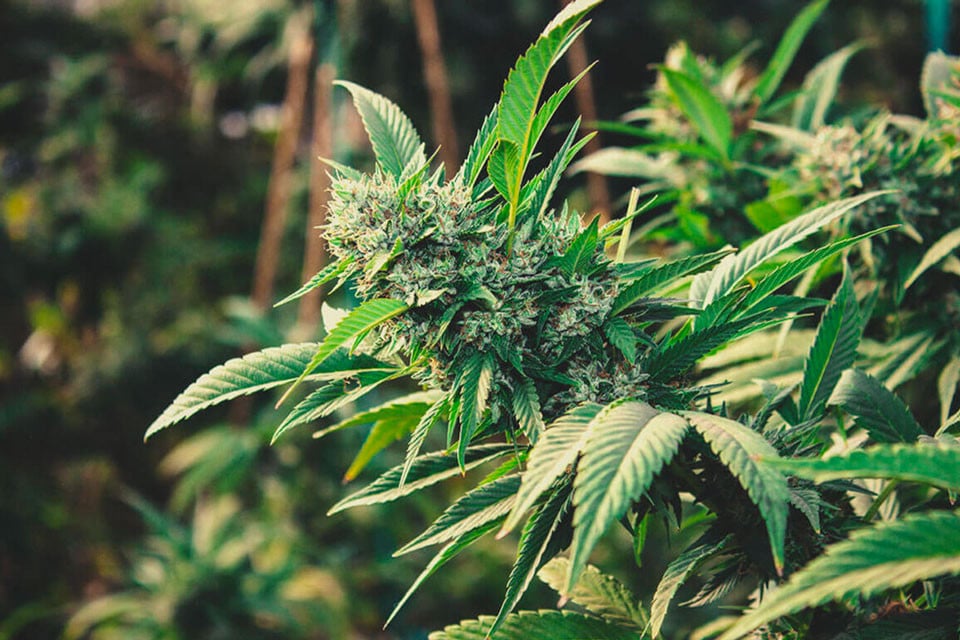 What are the main differences between growing and selling Cannabis Recreationally?
Different laws operate differently in the United States of America. It is illegal to buy cannabis seeds at the federal level. If you find yourself in a state that has not legalized buying or selling Cannabis, doing so will be illegal.
Also, laws differ in States that have legalized using and possessing Cannabis. For instance, in a state like Washington, D.C., an adult of 21 years of age can only grow six cannabis plants. Among the six plants, only three plants can be matured at a time, failure to which the adult will be acting contrary to the law.
When it comes to transferring, only adults are allowed to do so. One cannot move more than one ounce of Cannabis. An important thing to note is that you cannot sell Cannabis in Washington, D.C. The term here is 'transferring.'
In Alaska, you can only plant six cannabis plants. The law stipulates that only three of the plants can be flowering at a time. Most of the rules governing cannabis growth, use, or purchasing are similar to those in Washington D.C. in Alaska, and you can only sell one ounce of Cannabis.
In Oregon, the number of cannabis plants one can grow is four. Here, you can only grow for recreational purposes. Home growers are required to pay some amount for fees. Also, they must put in place measures to control the odor. The main reason for this is to prevent the public from knowing that you plant Cannabis. Also, to sell Cannabis in Oregon State, you must have a license failure to be at loggerheads with the law.
What you need to know before you possess Cannabis in the USA
The limits of cannabis possession vary by state. Having the legal understanding of keeping should be at your fingertips. This is especially vital for patients who seek Cannabis for medical purposes.
In New Hampshire, one can have two ounces of Cannabis for medical purposes within ten days. The time frame for possession is also stipulated in Illinois; one can have ounces of Cannabis for 14 days.
In Vermont, cannabis growers face it rough with the legal restrictions there. You can only grow up to six plants and have only two flowerings at a time.
While most states control the number of cannabis plants in possession of one person to six and below, New Mexico allows adults to cultivate up to sixteen plants, but only four of the plants can be mature each at a time.
What to consider before buying cannabis seeds in the United States
Payment option
Paying for goods or services is paramount. When buying cannabis seeds, it is vital to be aware of the mode of payment required. Some seed banks allow payment options such as Bitcoin or credit cards for fast and reliable services. It is vital to have a clear picture of the payment option that works best for them.
Amount of seeds you can purchase at a time
The legal requirements for buying cannabis seeds in the USA vary by state. Legality of the number of sources you want to buy depends on the country you are in. The plants you can grow at a time determine the sources you will get. For instance, as seen above, in Washington, D.C., you can only grow six plants and have three mature at a time.
The relationship a seed bank has with the law.
While in the USA, you can buy your seeds online. When buying the seeds, you must exercise caution and ensure your supplier is in sync with the law. A seed bank that follows the law to the letter can be trusted instead of dubious or unscrupulous.
Space restrictions
Cultivating space is mainly determined by the nature of the cannabis strain you want to acquire. The intended use guides a buyer on the seeds to buy. As it is, different states operate under different and specific laws regarding buying seeds. It is essential to know that some strains require more space than others. For instance, cannabis Sativa requires a huge portion of land as compared to indica strains that grow in smaller pieces of land because it grows in areas where weather conditions fluctuate all the time.
 Wrapping up
All cannabis seed buyers in the United States of America need a reliable seed bank. The most important feature of a seed bank is its ability to keep up with the law. Homegrown Cannabis Co is willing to chip in and supply you with all services for buying cannabis seeds. They are equipped with all the relevant law requirements. The best part is that Homegrown has the best interest of its customers at heart.