Dr. Siavash Zargarpour, otherwise known as Dr. Zar, is the leading dental practitioner at Tarzana Dental Care, pioneering the revolution in dental practice and health care. By using the most advanced instruments, materials, technologies, and equipment, they can serve their patients to the highest quality in dentistry standards and ethics. As a full-service dental practice, the individual needs of patients are tailored to suit their budget. In contrast, individual treatment plans are all part-and-parcel of the exceptional customer service on offer.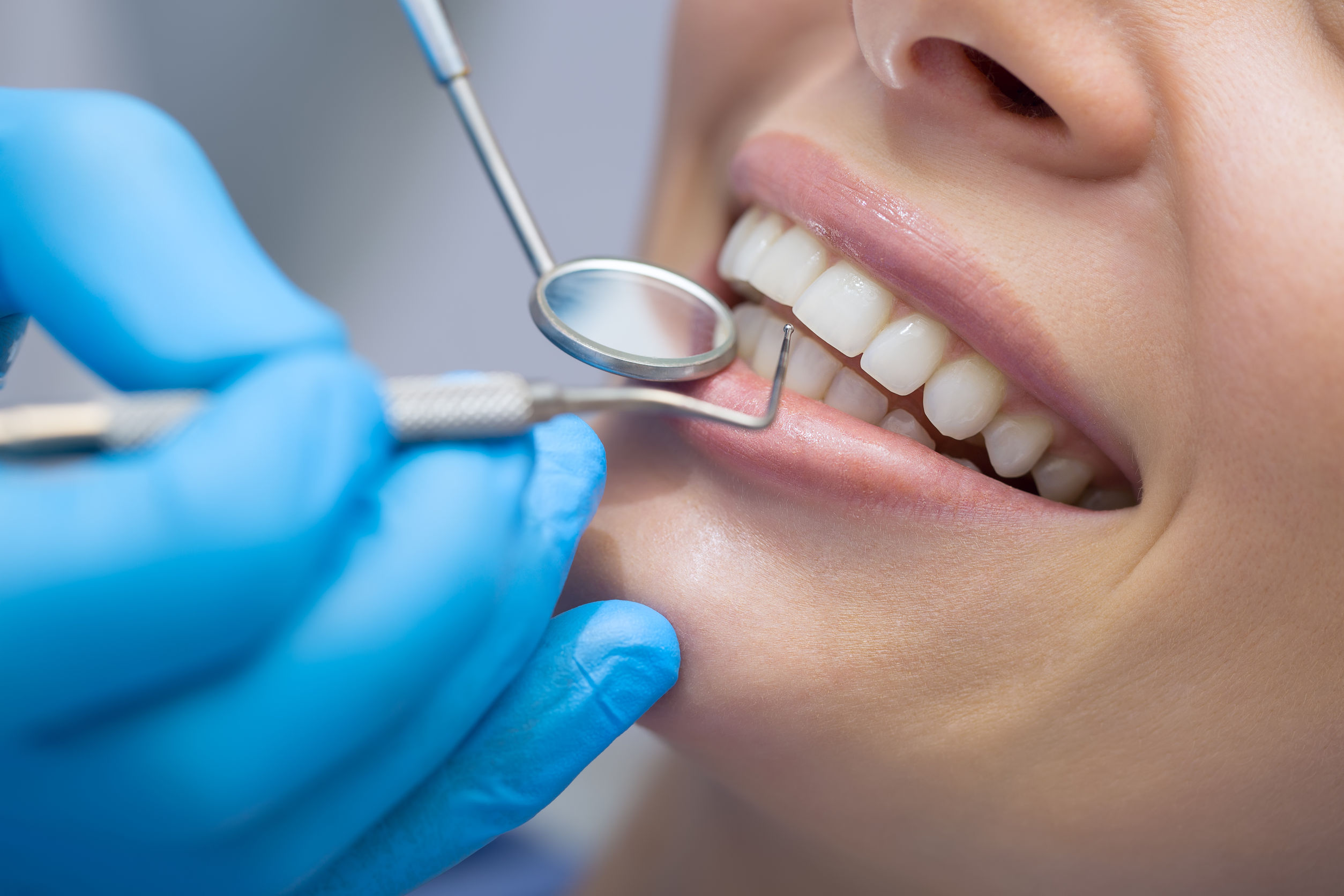 Initial examination in the prevention-oriented practice involves x-rays and photographs of the mouth and jaw, accompanied by a full mouth examination, checking for any signs of gum disease, and an oral cancer exam. Prevention and early detection are the game's names, helping patients save both their valuable time and hard-earned money.
The nine treatment rooms located in Tarzana Dental Care's state-of-the-art dental facility provide patients with all the necessary treatment options available to them. Each treatment plan is completely customized to each patient's individual needs and budget.
General Dental Services
Brushing, flossing, and a regular trip to the dentist are the basics for any healthy mouth and a bright smile. With prevention being the name of the game, regular dental exams are essential to detect any early stages of a problem and provide treatment before a problem turns out to be any worse or becomes a real big and costly issue. Treatment at the earliest stage possible is always the best solution.
X-Rays and Dental Exams
X-rays and dental examinations are the entry-level examination points that allow a dentist to look beneath the surface of teeth and gums and find the root of the problem if there is one to find. These diagnostic tools provide valuable information during your initial visit to establish a plan of action moving forward.
Today's dental a-rays have moved far beyond the old methods, making today's dental x-rays safer, faster, more informative, and a lot more comfortable. The most advanced technologies allow our practitioners to use digital x-ray technology, producing the highest-quality images to date. Viewed almost instantly, these technological advances have broken the barrier on the early detection of possible problems.
Hygiene and Teeth Cleaning
A twice-a-year cleaning is recommended to remove excess plaque and tartar build-up, both contributors to periodontal disease. Regular cleaning from your Dentist, in conjunction with regular brushing and flossing, is the only way to rid yourself of this potentially harmful build-up and preventing the onset of any serious future problems.
Laser Cleaning – Ultrasonic cleaning clears away all the unnecessary and harmful microbes and bacteria from around your teeth and gums. It is the most popular alternative to the more traditional cleaning methods. Laser cleaning is quieter, quicker, and, yes, pain-free.
Deep Cleaning – Deep cleaning is a two-part process that first removes any persistent deposits, then smooths the root surfaces, helping to restore the gum tissue to a healthy and natural state of being.
Invisalign
Overbites, underbites, crooked and skew teeth can now all be a thing of the past with this breakthrough Invisalign dental technology. The clear plastic aligners are specifically designed to straighten your teeth without the unnecessary pain that comes with getting your braces tightened every month. Our 3D computer imaging allows us to perfectly straighten and shift your teeth' position without anyone being able to see. The transparent aligners are see-through and can be removed and cleaned anytime. New Invisalign aligners are provided every two weeks, easing your teeth into the shifting and re-alignment process.
How It Works
Upon your decision to have the best smile that you can, a comprehensive exam will be conducted on your mouth to decide on the correct and proper treatment plan for your individual needs. Goals for your treatment will be discussed, and with this in mind, your treatment plan will look something along the lines of:
A picture will be taken of our mouth.
Precise information and measurement will be taken using our state-of-the-art 3D computer technology to design your specific series of aligners, between 6 and 48 aligners in total.
Each set of aligners will be worn for two weeks, then replaced by a new set, which has been adjusted accordingly. Each set should be worn for at least 22 hours a day.
Continuous dental check-ups are a must every six weeks.
Teeth Whitening
Having an amazing smile and perfectly whitened teeth is something some can only dream of. Here at Tarzana Dental Care, our in-house teeth whitening is a quick and painless process, giving you that smile you've always dreamed of.
Zoom Bleaching – Covering your lips and gums and leaving only your teeth exposed, Zoom whitening makes use of Zoom Gel and Zoom Light to get the job done. The light and gel combine to break-up stains and remove any discoloration. Your teeth will lighten by 5-6 shades in only one hour. Zoom bleaching is no a permanent effect and will tarnish as you consume beverages and the like that does stain your teeth, increasing performance and monitoring an added advantage.
Laser Whitening – Through a special whitening headpiece designed to help evenly distribute the light, your teeth are beamed with laser light, lightening your teeth by 4 -6 shapes in just 20-minutes. The EPIC is one of the fastest and most effective ways to treat our in-house teeth whitening patients.
Although there are many questions regarding the safety, effectiveness, and overall health risks of teeth whitening and the procedures involved, no damage is done to the enamel of your teeth during the whitening process. Although teeth whitening may negatively affect fillings, crowns, or veneers, it may temporarily reduce the bond between the fix and the tooth. It is always a good idea to speak to your dental care professional about this before moving forward with any teeth whitening procedure.
Dentures
Dentures have been around since the 1600s and have improved drastically since those early days. Nowadays made with the latest and greatest in modern materials, designed to last. These materials include conventional chrome and acrylic, clear invisible clasp dentures, Valplast tissue color dentures, overdentures retained by teeth or implants, and precision attachment dentures.
Our technician will even fix and repair your old dentures, helping them to fit more comfortably and cause you less irritation. A little readjustment and realigning never hurt. If, however, your dentures are past the point of no return, bring them in for an evaluation, and perhaps something more modern and built-to-last is the thing for you.
With sufficient bones and tissue support, the right set of dentures can last for many, many years, perfectly mimicking the natural appearance of your teeth. If the correct and proper tissue and bone structure support are not available, a few implants may be necessary to help hold and retain the denture in your mouth.
Upon your first appointment, an impression of your mouth and teeth is taken immediately. This can then be used to fabricate you, if necessary, a spare set of dentures, just in case. Immediate or provisional dentures are similarly available, fabricated in the nearby lab, and worn comfortably for up to 3 months—a good adjustment time during the healing phase of treatment, especially implants.
Veneers
Cracks, gaps, abnormally sized teeth, and severe stains can all be taken care of with a simple veneer fix. Dental laminates and porcelain veneers are simply thin, custom-made shells that fit snuggly over your teeth, giving your teeth and immediately improved appearance. The shells are bonded to your teeth and designed to match your existing teeth' exact color, shape, size, and length.
The versatility of veneers allows them to be used for many different ailments, including fixing broken teeth or teeth that have become discolored. Chipped, broken, worn down, uneven, misaligned teeth, and even teeth with big gaps can be rectified through the use of veneers. They look better and last longer than conventional fillings.
Veneers are custom-made to perfectly match the tint, shade, and shape of your teeth, allowing them to blend in with the rest of your mouth seamlessly. Sturdy, strong, and in place for years, these thin and unbulky additions are going to be a welcome addition to your porcelain army.
Tarzana Dental Care
Tarzana Dental Care is interested in serving the satisfied patients of Tarzana with smiles and open arms in their state-of-the-art dental facility. Their professional and friendly staff and technicians are on hand to make your regular dental visit a pleasant visit. Under the expert curatorship of Dr. Zar, Tarzana Dental Care is dedicated to providing its patients with only the highest-quality dentistry, through exceptional customer service, at an affordable price. Located at:
Tarzana Dental Care

18399 Ventura Blvd #234

Tarzana, CA 91356

818-708-3232
They are easy to find and well worth the while. So do yourself a favor, and let the experts take care of your mouth health, so that you can take care of what's important to you.