10 Stunning Looks for Dark Blonde Hair for A Sexy New Style
Dark blonde hair is always in demand. And there are so many fun and stylish options for colors and different blonde shades that you won't have any problems finding the look that's right for you.
If you don't want to go full-on blonde, you can opt for dark blonde hair with blonde highlights. And there are so many other options as well: from ombre to highlights to balayage! We are certain you will find a look that matches your style and personality!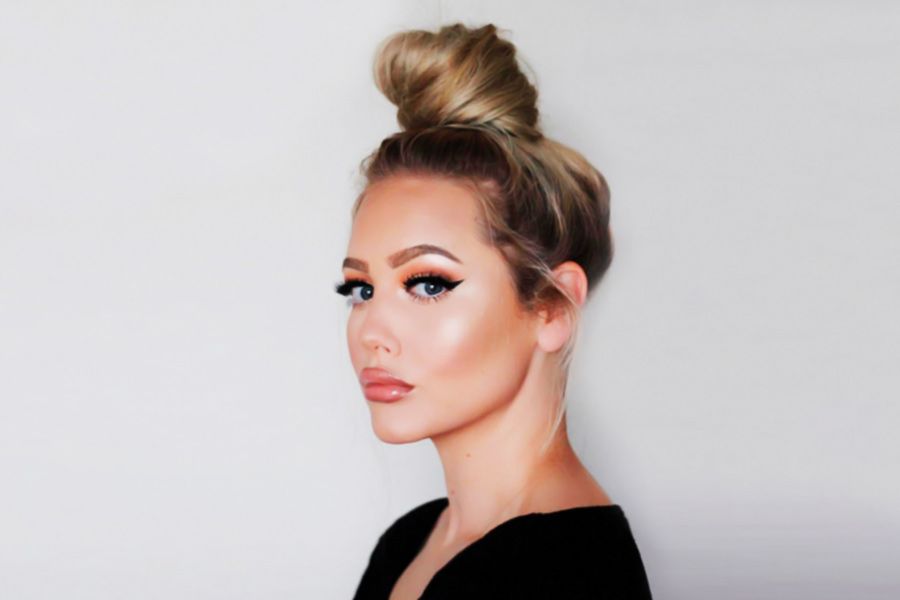 Check out our favorite options for dark blonde hair and pin your favorites!
10 Sexy Styles of Dark Blonde Hair
Tiger's Eye Balayage Wavy Bob
This stunning shade of amber and golden brown resembles that of a tiger eyes stone. The bold blends of honey brown ribbons blend perfectly with the darker tones for a multidimensional and glamorous look. The shoulder-length cut has some long layers to add some volume, and the tousled waves give it a fun and carefree vibe.
Brunette with Piecey Dirty Blonde Highlights
This pretty warm brunette is stunning with the dirty blonde pieces highlights throughout. It is a great choice if you want a subtle look that is still trendy and has a bit of attitude. It is also a great shade for tall and winter months as it is a softer tone and not as brassy as some other shades.
RELATED ARTICLES :
https://www.pinterest.com/pin/310115124331176503/
Steel Grey and Brown Balayage
Gray hair is taking the world by storm. These pretty steel gray and silver-blue tones on a darker base are both stylish and sophisticated. This angled, stacked bob is super cute and will add a ton of volume to thin or fine hair, and the various hues will add depth and dimension as well.
https://www.pinterest.com/pin/383791199476584068/
Brunette with Caramel Highlights
The dark brown and warm caramel tones in this style are the perfect contrast of cool and warm if you want a look that has a fun pop of color. The cascading curls add fullness and movement to longer locks.
Long Lob with Blonde and Brown Balayage Tones
If you want to go a bit shorter, this long lob will add a lot of volume without compromising the length. The perfect blend of various cool blonde and brown tones is fun and flirty to make this look even more alluring.
https://www.pinterest.com/pin/38913984260939566/
Caramel, Blonde, And Brown Ombre
Think outside the box with this pretty ombre fade from dark brown to caramel and https://www.pinterest.com/pin/170855379594408261/
Honey and Golden Blonde Highlights with a Dark Base
Can't decide if you want to go dark or light? This stunning combo of chocolate, honey brown, platinum blonde, and auburn tones is simply striking. The choppy layers and tousled waves further complement this short and spunky style!
Caramel and Bronze Balayage
Suppose you want a multidimensional look that's got both sass and style, this look for you. The soft silky caramel tones are the perfect contrast for the bronze tones, and both blend nicely on a dark brown base. The subtle waves are romantic and feminine if you want a softer look and feel.
Brunette and Platinum Blonde Beach Waves
If you want a look that's both dramatic and sexy, these chunky black and pale blonde streaks are super fun and flirty. This look is not subtle, but it sure is stunning!
Brown Base with Blonde Ombre Highlights
If you want a look that will stop a crowd, this blend of the deepest dark tones and golden blonde streaks in a stunning ombre fade is tres chic! The colors are opposites, which add a ton of depth to this sultry style!
We hope you have found this selection of options for dark blonde hair and dark hair with blonde highlights to be of some inspiration. Remember, it will take some upkeep, but we can tell you for sure that it is worth every second! Always use color-safe hair products that are free of sulfates to protect your color. And keep your hair hydrated with leave-in conditioner between shampoos. Try not to wash too frequently so that your gorgeous color will last longer!
So what are you waiting for> Call your stylist today and make an appointment for one of these sexy new looks!