Australia is one of many commonwealth countries with a sizable population of non-resident Indians (NRIs). Many Indians are settled in Australia, while many reside on work visas. The vast Indian community finds creative ways for recreation and relives some of the experiences back home.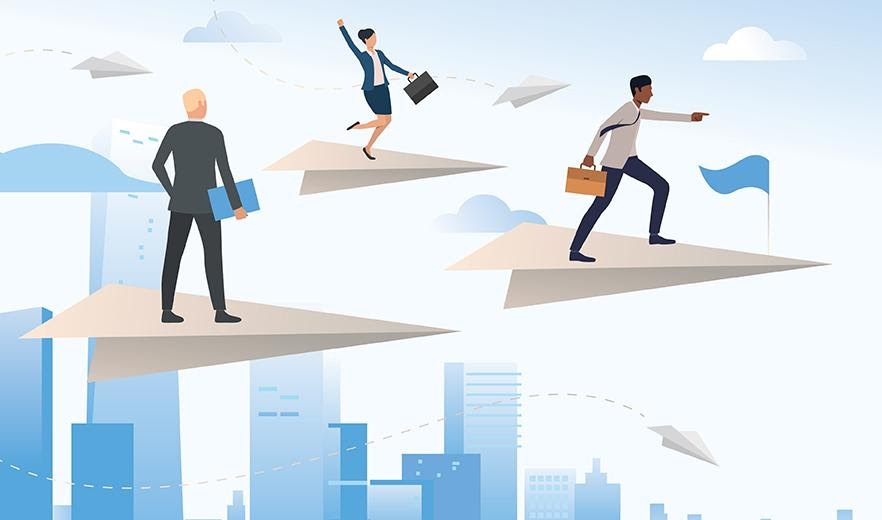 Demographics
Some Australian cities have large populations of migrant Indians. According to the newest figures from the Australian Bureau of Statistics (ABS), the Indian population exceeds 666,000. Indians make up 2.6 % of Australia's population. The largest portion of migrant Indians resides in Melbourne (182,000). Melbourne's vibrant Indian community constitutes 3% of its total population. Approximately 50% are families with children. Another 25% are couples without kids. New South Wales comes next with 153,000 Indians. Western Australia (53,400 Indians), Queensland (53,100), South Australia (29,000), ACT (10,900), Northern Territory (4,200), and Tasmania (2,100 Indians) are the other important locations. NRIs in Australia send sizable amounts of international money transfers back to India annually in remittances. These remittances support numerous Indian families.
Hangouts
In Melbourne, Indians visit places like the Moti Mahal Restaurant and Gaylord Indian Restaurant for authentic Indian delicacies. A popular spot for Indian classics like chicken tikka is Gourmet Curry Hut. NRIs also like to visit Curry Vault Indian Restaurant & Bar. In NSW, Indians enjoy curry and dosa in places like Malabar S, south. Another place that offers classic Indian curries and tandoori dishes is Nawaz. At the Flavor of India Edgecliff, NRIs partake in some tandoori bread, curries, and cocktails.
Ignite Bollywood Dance Company in Melbourne offers classes in Indian dances. For sports and recreation, NRIs visit Yarra Park. It has a sprawling cricket ground and numerous sporting fields. Cricket is the most popular outdoor recreation among Indians.
Events and festivals
One of Sydney's most popular NRI celebrations is the Deepavali Festival, organized by the Hindu Council of Australia. During this 3-day celebration in November, visitors are introduced to Indian cuisine, handicrafts, arts, music, henna tattoos, and the wonder of Bollywood. Holi, the festival of colors, is also organized by the Hindu Council of Australia in March. Miss India, Australia (Touch the Soul) is an Australian beauty pageant for unmarried women of Indian origin. Maharaja Haveli, an Indian restaurant in Dural, NSW, sponsors it. Other cultural organizations and groups for NRIs in Australia include the Indian Women Cultural Association of Australia, Hum Hindustani, and Expat Indians in Melbourne.
Family fun
NRI families love to visit Jells Park, a 127 hectares wide open space in Melbourne, which is great for children's birthday parties and other family events. It is also popular for picnics. Discovery Park Melbourne features a playground, swimming pool, barbecue spots, campgrounds, and more. Featherdale Sydney Wildlife Park is popular for family events such as birthday parties and picnics. It is also a wildlife park with over 1,700 birds, mammals, and reptiles. The park has a cafe, picnic area, and souvenir shop. Parramatta Park in NSW is a flower-filled retreat with a bike loop, playgrounds, alfresco concerts, and an Old Government House Museum. Another place in NSW is Marsupial Park. This wildlife park features an interactive kangaroo enclosure, a walk-in aviary, and a playground for kids. Koala Park Sanctuary Sydney is a 10-acre park with rainforests and eucalyptus groves for koalas, kangaroos, and other native animals.
Shopping
NRIs love to cook traditional food at home. Indian grocery stores in Victoria include MKS, Spices'n Things, Curry Corner, Apnadesi Indian Groceries, and India Gate Spices & Groceries. NRIs visit popular stores like Indian Tree, Indian Ash Garments and Fabrics, and Heritage India for garments, shoes, and other fashion items. In NSW, Indians go grocery shopping at MGM Spices, Little India Supermarket, Rehmat Supermarket, and Yash Indian Spice' N' Delights. They visit Kaur Collection Australia, Silk and Sparkle – Indian Clothing, and Lado Fashion for clothing and accessories.
Australia's "Little India."
Harris Park has been called Little India, and it seems to live up to that name. Located in Parramatta, Sydney, it is a great place for NRIs to enjoy authentic Indian food. This is the city's favorite spot to grab Indian groceries and apparel. Wigram, Marion, and Station Streets in Harris Park are home to dozens of Indian eateries and shops which closely resemble those back home. Along Harris Park's main road is Wigram Street. It has old houses turned into shops selling traditional trinkets such as elephant statues. Religious ornaments and Indian jewelry are displayed in shop windows. The beauty salons here specialize in conventional treatments and Indian bridal work.
Hemant G is a contributing writer at Sparkwebs LLC, a Digital and Content Marketing Agency. He loves to travel, scuba dive, and watch documentaries when he's not writing.