Presentations play a key role in the daily routine of any modern organization. A great presentation can provide you with fortune, while a bad presentation might jeopardize your goals. Some of you might say that speaking loudly can be a great option to deliver a presentation; others might say that staying soft-spoken helps connect with people. We all get confused if we start the production with a story, question, quote, or some insightful statistics.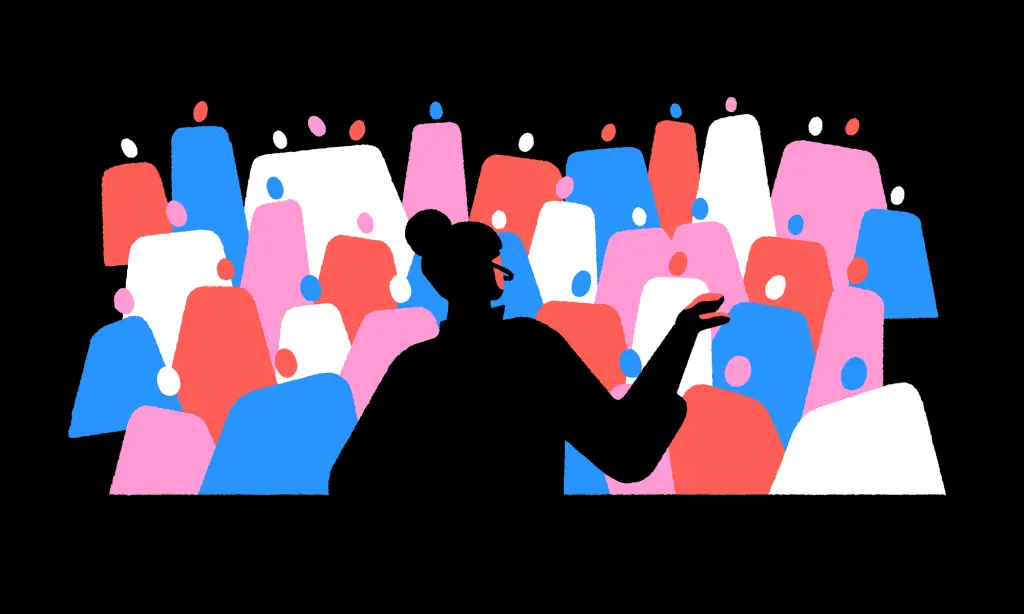 Now, before you stroll over to the stage to give your presentation, which is meant to be successful, you could first identify the purpose behind that respective presentation. It would be wise to mention that there isn't just one correct way of giving a presentation. When you know the purpose, you can start defining the structure of your production. This article will describe five possible presentation styles that will help you achieve your presentation goals and are also used by successful speakers.
1. Freedom Styled Presentation
When we mention freedom, it simply means presenting some topic impromptu. You don't generally require slides to support your facts or engage with the audience in these presentations. What a speaker need is a strong story. If you have less time and the content is not much, you can certainly consider giving a freestyle presentation. Staying extremely familiar with the story crux is a must. Let's also understand where the freestyle of giving presentations can be utilized. You may use it for networking events, elevator pitches, offhand meetings, etc. The greatest advantage is that you will look less rehearsed and more conversational when you pick freedom styled presentation; these ingredients will pave the path for you.
2. Instructing Presentation
When we talk about delivering complex and crucial messages, one can think of utilizing the instructor style. This is when you can think of using metaphors, a figure of speech, and a lot of content. When it comes to going on stage and giving a presentation, your decks must be structured well to aid your production. One can even consider using impactful and insightful visuals that can further support your ideas. Thus, you end up with a better engagement level with your audience. The style is best suited for those who aren't fully comfortable with the subject matter.
structure your presentation like a story

by the audience. For instance, your audience can be a group of CEOs with a plethora of experience, or they might be professionals with many creativity levels. When structuring the story in the form of a presentation, it's highly advised to stress upon some aspects. One should give importance to the facts, like what you want to make your audience understand while your presentation ends. You can also manipulate your storytelling presentation to provide your audience a specific feel or reaction.4. Persuasive Presentation
There comes a time when you're required to initiate a call to action amidst your audience. These types of presentations are pretty common to be used for upper and mid-level management of a company.
Developing your audience's viewpoint and seeking support can be best catered to through persuasive presentations. The process often starts with outlining the organization's objectives or challenges. The presenter then might start depicting various feasible solutions. Further, a situation analysis can depict the current state of affairs. You can use ready-to-use business PowerPoint presentation templates provided by SlideModel to define analysis precisely.
A dedicated analysis can be done by analyzing the pros and cons of each proposed solution. A persuasive speech can support this, and in the end, the company, as a whole, might end up making crucial decisions like launching a product, rolling back some service, or plant expansion, respectively.
5. Arousing Presentation
Like persuasive type presentations, the goal is to arouse people to think about a certain set of problems or challenges. Through the medium of an arousing expression, you can put your audience in their shoes so that they can analyze a situation. Your display must project enthusiasm, which needs to be backed by sincerity. The presentation should highlight the main problem; this can be done via storytelling. Further, you can cite some commonplace examples which will illustrate the problem to your audience. One should understand that unlike persuasive presentations where you're urging people to take action, here you're providing them with an easy and clear directive.
6. Team Presentation
In a corporate world, the work often orients and is accomplished by dedicated teams. When you consider making use of group-type presentations, not only do you communicate the research and findings of the team effectively, but you won't miss anything. In other words, in a team presentation, experts in their subjects present a presentation's respective sub-parts. Best suited for large business meetings where a senior executive can take charge of overall presentation and associated staff members can follow-up to present sub-parts and detailed processes.
Summing up the ultimate purpose of a presentation, the goal is to convey your listeners' ideas. The method should be clean, understandable, and engaging. Presenters can follow other different classifications of presentation styles. Furthermore, your presentations can have humor; use it for advantage. It's always advised to make use of high-quality and relevant graphics to support your cause. Keeping the visuals captivating can do wonders.