Topical CBD is applied directly to the skin, meaning you can apply it directly to the part of your body that you are hoping to treat. The skin contains cannabinoid receptors that are activated when a topical CBD product is applied directly to it. The receptors then send signals to restore balance within the skin cell, reducing pain and inflammation.
When applied topically, CBD does not enter the bloodstream, limiting where you will feel the beneficial effects in your body. And there are no psychoactive effects for CBD or topical CBD. Topically applying the oil localizes relief to just the covered area, resulting in faster and focused relief. Topical CBD oil can be used for various reasons, but we're breaking down a few of the most common uses.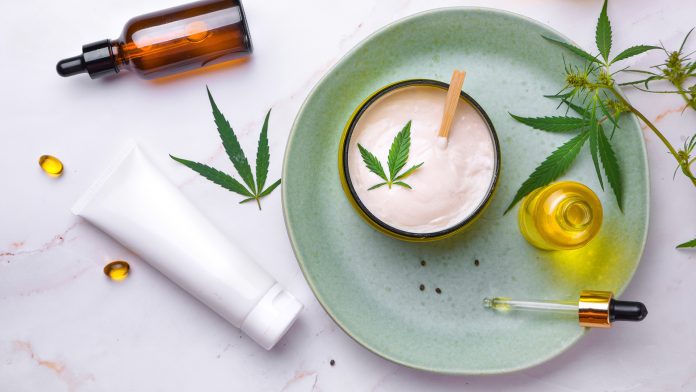 Pain Relief
The most common reason people use CBD oil is to treat a myriad of pains. Whether it's muscle soreness, arthritis pain, or even headaches, topical CBD helps provide a more immediate, localized sense of relief. Applying the oil directly where it hurts allows the CBD to enter the skin and begin working quickly. The anti-inflammatory properties of CBD help to reduce pain caused by arthritis, migraine, and other chronic pain conditions, though it's important to note it cannot eliminate it.
Acne Inflammation
CBD's anti-inflammatory properties can also be used to alleviate redness and pain caused by acne. It is also possible it can help regulate the overproduction of oil that commonly causes acne.
Psoriasis
Psoriasis involves an overproduction of skin cells that can lead to bleeding skin and swollen joints. Some users have found that topical CBD oil has helped reduce skin cells' overproduction and regulate skin cells' normal life cycle.
Anti-Aging
CBD is considered a stronger antioxidant than vitamins C and E, commonly found in anti-aging products. As we age, our skin continuously experiences greater damage from free radicals in the environment. Antioxidants help prevent the damage caused by these free radicals, leading to healthy, younger-looking skin. CBD can also promote the production of collagen, maintaining the skin's elasticity.
If you're one of the millions of Americans who find themselves experiencing pain or soreness from workouts, skin conditions, or other causes, CBD may be able to help and leave you looking and feeling even better than before.
Hero Complex's CBD/DMSO Muscle Roll-On contains dimethyl sulfoxide and full-spectrum CBD hemp extract. DMSO helps penetrate the skin and allows CBD to access the bloodstream. Hero Complex also has CBD products available as a vape and in soft-gel tablets, so you can find the CBD product that best suits your lifestyle.
Sources:
https://essentialhealth.com/cbd-hemp/which-is-better-for-cbd-topical-use-or-consumption/
https://cbdnhemp.com/cbd/benefits/health-benefits-topical-cbd-oil/#:~:text=The%20benefits%20of%20topical%20CBD%20oil%20depend%20on%20its%20anti,better%20managed%20by%20CBD%20oil.