The little black prom dress – it's a classic choice for ladies who want to look sophisticated, fierce, and fabulous when it comes time for their formal affair.
Usually, a fairly easy color to accessorize, style, and rock, there are a few complications in the black prom dresses, including the ever-necessary corsage. Once you've chosen your perfect black prom dress (here's some inspiration), follow our tips below to nail your accessories – including your corsage.
The corsage is a must for your prom, and it's something that you'll likely remember forever – that said, it's so important that you and your date work out a way to get you the perfect corsage for your black dress!
So, how do you and your date coordinate to match your corsage to your gorgeous little black prom dress? We've laid out a few styling tips for your corsage troubles – check them out below, copy-cat them, or use them for inspiration. Whatever you do, make sure you and your date find a dynamite corsage to match your dynamite prom dress.
White Flowers for Classic Looks
So classic, chic, and elegant – white is a beautiful choice for a corsage if you plan to rock a glamorous, timeless black prom dress. Soft creams, pure whites, or a mix can bring a classic sheen to your black prom dress. Consider adding a white rose for your centerpiece surrounded by other beautiful white buds such as orchids, white ranunculus, or spray roses. Don't be afraid to throw in some black or white ribbon, too! It should be classic, but it should also be chic. This will help soften your look while providing an elegant twist to your already sophisticated look.
Red is Timeless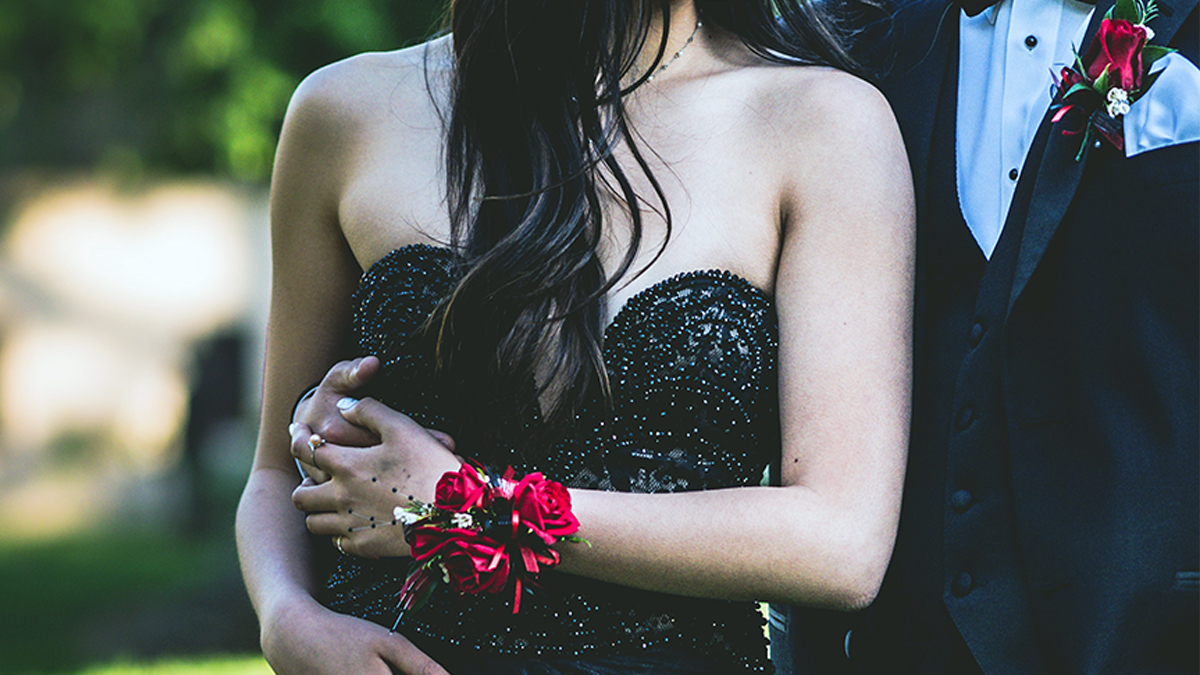 A classic red can do no wrong, especially when pairing it as a corsage with a traditional black prom dress. Consider going full-classic with a bright red rose as the primary flower around your corsage – nothing says romance, sensuality, and excitement like a beautiful red rose. If you want to add fun accents surrounding, you could mix in another red shade with berry drops and green leaves or try to soften up the overall look by adding a few white gardenias or orchids we mentioned. Above!
Sophisticated, Soft, Subtle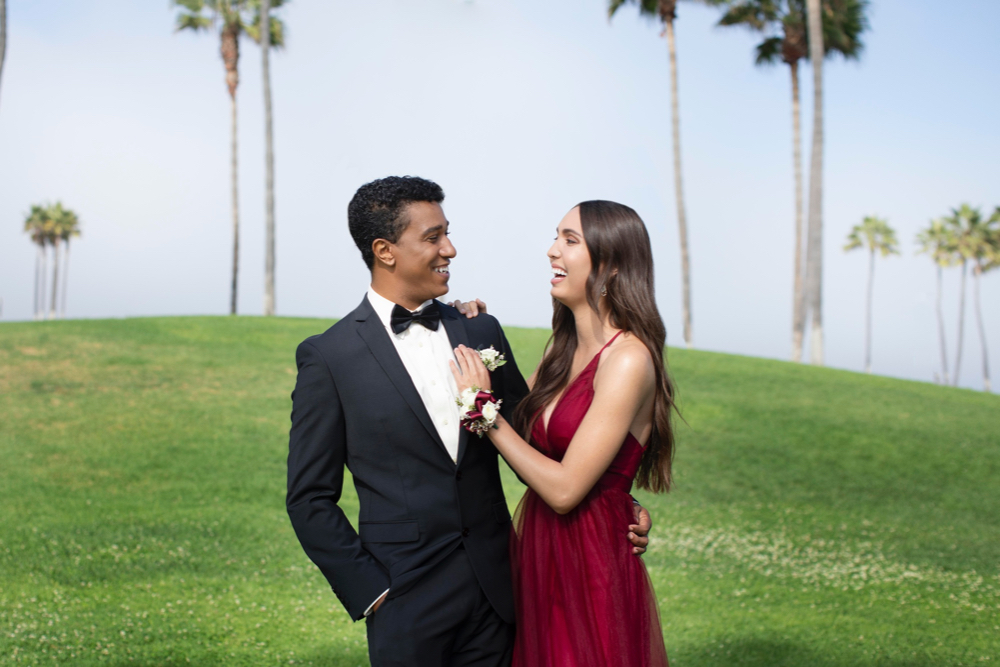 The beautiful thing about a black dress is that it's so versatile – by that, we mean you can add several shades and hues to your look without overpowering it. Add soft, supple colors like light pinks, pastel peaches, and delicate purples. Try not to go too bold and bright when you're doing this – try to keep these colors lightweight and soft – to avoid any potential clashing. Consider flowers like purple lilies for a little drama, purple orchids, light-pink cymbidium orchids, or even sprays of small roses and white hyacinths.