Term insurance policies have been in the Indian market for a long time now. Since many of you might perceive it as a one-dimensional product, you might not purchase term insurance over other life insurance products. As per a survey conducted in 2019, it has been observed that only 5% of the urban Indian population purchase term insurance.
After the introduction of the smart term plan, you can expect more benefits at a low cost. A smart term plan can protect you throughout the policy's tenure and safeguard your loved ones in your absence. With a smart term plan, you can receive additional benefits to live a comfortable lifestyle in the future. These extra benefits of a smart term plan are given below for better clarity: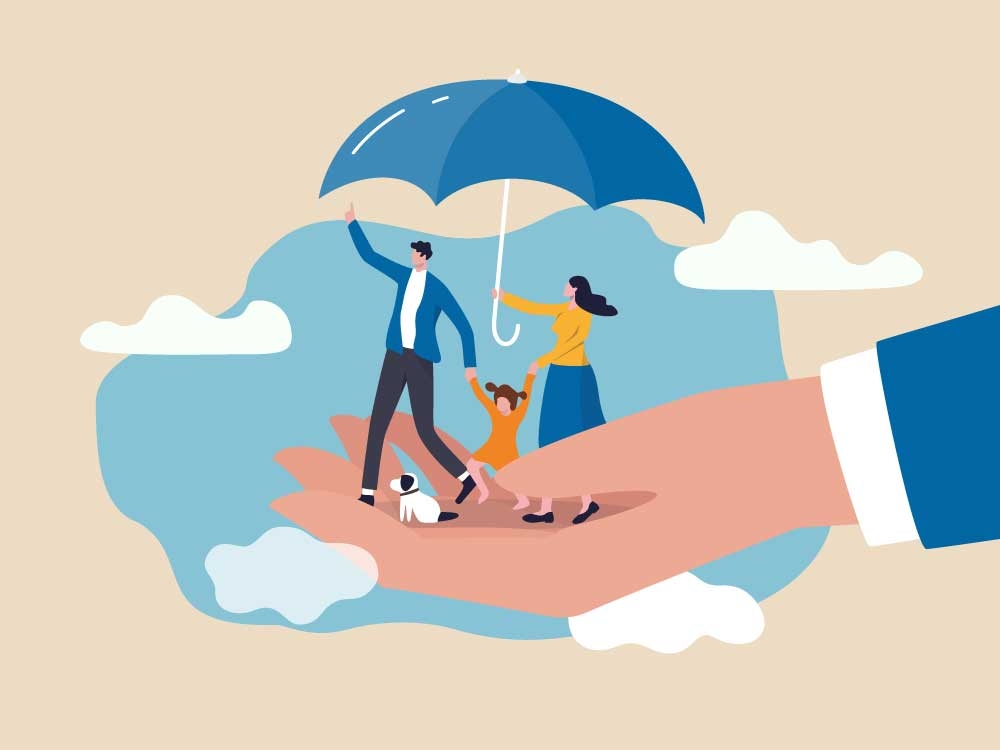 Premiums are an essential element of a smart term plan. Your insurance company can charge you with a specific pre-decided amount in return for the coverage, which is called a premium. When you pay these premiums regularly, you can continue to gain from the smart term plan's benefits. However, a smart term plan provides you with multiple options to pay the premium based on your convenience. As a policyholder, you can pay the premium until you turn 60 years and opt for a limited premium payment period.
Extensive coverage tenure
Under a smart term policy, you can choose the tenure based on your financial requirements. Since your family receives a death benefit after your demise, you should purchase term insurance for an extended period. However, smart term insurance offers survival benefits, which essentially return your whole premium amount at maturity. As a policyholder of the smart term plan, you should cover yourself and your loved ones for 50 years or more.
Uncertainty protection
Many insurers might allow you to choose from numerous term insurance policies available in the market. Since term plans offer financial protection, you should evaluate various options and select a plan that meets your needs. The right way to choose term insurance is to purchase it online. When you look for policies online, you can compare various options and finalize a term plan that suits your needs. Ideally, you should purchase a plan, which offers the following term insurance benefits:
Limited premium payment tenure
Comprehensive coverage
Critical illness cover
Quick payouts
When you grow older, you can be diagnosed with life-threatening critical illnesses like cancer, kidney failure, cardiovascular health conditions, and so on. Therefore, it is essential to look for those smart term insurance policies, which cover these severe health conditions. With a smart term plan, you can receive an immediate payout after the diagnosis of critical illnesses. Moreover, many insurance companies might even cover 40 or more critical illnesses to ensure you receive financial support in times of need.
Tax benefits
Since term insurance is a part of life insurance policies, it can offer tax-saving benefits under Section 80C of the Income Tax Act, 1961. As a policyholder, you can claim a deduction of Rs. 1,50,000 on your taxable income. With a smart term plan, you can reduce your tax burden during your active working years while securing your family's future in your absence.
To sum up, smart term insurance ensures your security by offering survival benefits and family protection by providing death benefits. It has taken the insurance sector a notch higher by working both ways for you and your family, unlike regular term insurance policies. Although you can receive multiple benefits at low costs, use a term insurance calculator to receive an estimated premium value before buying a smart term plan.