We all know that NFL team owners are rich, but who is the richest? As it turns out, some of the most well-known NFL team owners aren't necessarily the richest! As you can see, owners like Robert Kraft and Dan Snyder don't even crack the top five. That being said, net worth can be a tricky thing to calculate, so it's important to consider that. Based on our research, here are some of the richest NFL team owners right now: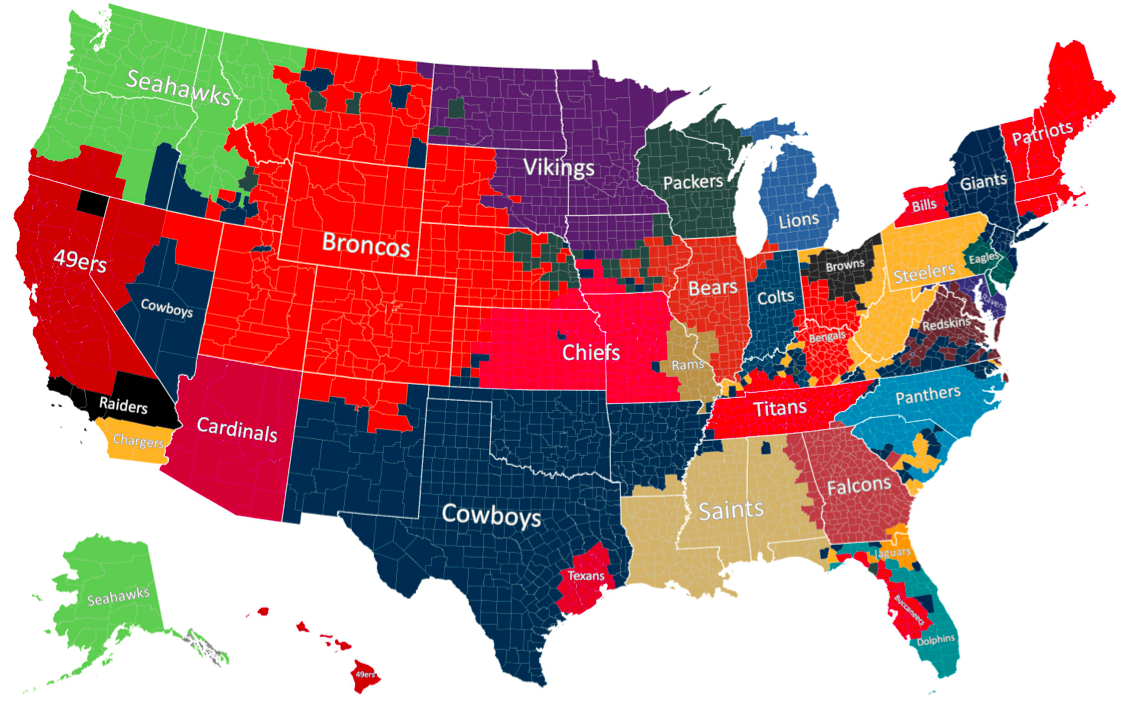 The Hunt Family: Kansas City Chiefs
At the top of the list is the Hunt Family that owns the Kansas City Chiefs with a whopping estimated net worth of $15.3 billion. However, it's important to remember that this is an entire family that has made their wealth from oil throughout the past 90 years, thanks to the work of H.L. Hunt. The team was founded as the Dallas Texans in 1960 by one of H.L. Hunt's 15 children, Lamar Hunt. The team relocated to Kansas City in 1963 and was renamed at the same time. Lamar Hunt's son, Clark Hunt, inherited the team's chairmanship in 2005 before his father's death in 2006. He maintains ownership alongside his sister and two brothers of a team with an estimated $2.3 billion value.
David Tepper: Carolina Panthers
A few billion dollars below the Hunt family, we have David Tepper of the Carolina Panthers. Unlike the Hunt Family, who has owned the Kansas City Chiefs for decades, Tepper recently purchased the Carolina Panthers for $2.3 billion just a couple of years ago in 2018. He could pay that much for the team since he has an estimated net worth of $12 billion. He's made his billions as a very successful hedge fund manager starting at Goldman Sachs before starting his own company, Appaloosa Management, in 1993 after being passed over for a partner position twice at Goldman Sachs. He also owns an MLS team, Charlotte FC, which he bought in late 2019.
Stanley Kroenke: Los Angeles Rams
Next, we have Stanley Kroenke, the owner of the Los Angeles Rams. He has an estimated net worth of $9.7 billion that he has amassed over the years, thanks to an extensive real estate portfolio. He owns nearly 30,000,000 square feet in properties that are mostly commercial and owns more than 2,000,000 acres of ranches in the United States and Canada. He purchased the then-St—Louis Rams in 2010 for $740 million after being a shareholder since 1995. However, the Rams weren't his first big sports franchise purchase — he has also owned the NBA's Denver Nuggets, the NHL's Colorado Avalanche, and the MLS's Colorado Rapids the early 2000s. In 2016, the Rams moved back to Los Angeles, and the team is now worth an estimated $3.8 billion.
Jerry Jones: Dallas Cowboys
If you're an NFL fan, then you know Jerry Jones. He comes in fourth place on this list with a net worth of around $8.6 billion. He purchased the Dallas Cowboys back in 1989 for $150 million and is extremely business-savvy. He has turned the Cowboys into the most valuable sports team altogether, with an estimated $5.5 billion value.
Shahid Khan: Jacksonville Jaguars
Finally, we have Shahid Khan in fifth place with an estimated net worth of $8.5 billion. A successful engineer-turned businessman in the auto parts industry purchased the Jacksonville Jaguars for $770 million back in 2011. The team is now worth around 2.3 billion dollars.
As you can see, the NFL has a lot of wealthy owners! At the top of the list, we have the Hunt Family of the Kansas City Chiefs, who recently brought home the Lombardi Trophy for the first time in 50 years! We're willing to bet that that experience was priceless. With tons of major league sports currently in season, it's time to make your best NFL picks, MLB Picks, and NBA picks for 2020.