Accessorizing is like frosting the cake; you put the cherry on top or add the glaze on a donut. A few baubles or accessories can make or break an outfit. With the right pieces, you can incorporate your personality and unique taste. While classic designs persist through time, new styles, artists, and innovations take the accessory game to a new level.
As we enter a new decade, trend alerts forecast some of the most popular designs we can expect to be all the rage in the future.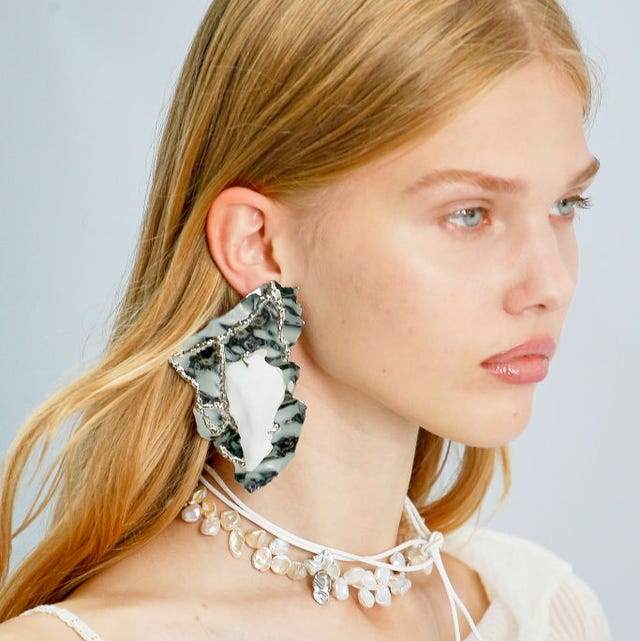 1. Layering pieces
Whether discussing stackable rings or metal chain necklaces, layering your accessories adds dimension. When done right, they can add a punch to an otherwise safe outfit.
Use thinner pieces to avoid making your hands look smaller when stacking rings. For necklaces, play up with different lengths. Chokers look great when paired with other longer works. Don't forget your wrists, too. Bracelets or bangles of varying textures can be your way of introducing color and even quirkiness.
2. Street-goth designs
Think about chains, heavily blinged-out accents, and big lettering. Pieces with initials are expected to make a huge splash. Whereas these designs were seen as more grunge in the past decade, high fashion houses and elite-style magazines are getting in on the look.
To keep them from looking too overwhelming, marry their badass vibe with crisp, classic clothes. A white polo shirt or laid-back sneakers get an edge when wearing one of these designs.
If you are frightened to dive into this particular look immediately, invest in a safer piece, such as a signet ring. A good quality one made of non-tarnish metal will keep it from looking tacky or old.
3. Introduce the rainbow
Gone are the days when all your hardware had to be the same, let alone the same color. Instead of sticking to the go-tos of silver and gold, turn your attention to the rest of the rainbow. You can enjoy more vibrancy and a touch of whimsy from there alone.
If you are uncomfortable with loud colors, try inserting them into smaller pieces. An enamel stud, for example, will look awesome when worn with a more casual look.
4. Natural materials
Nature makes a comeback as tortoise shells, pearls, conches, and shell designs enter the scene. These natural materials have been getting love from fashion week runways as early as 2019.
These focal points can be used bolder, such as in big pendants, or subtly, like a small earring. Since the original materials are quite delicate, opting for higher-quality pieces is better. This means a higher price tag, but you do get more security.
You can always find artificial copies if you don't want to use these byproducts. But keep a keen eye to ensure your purchase doesn't scream fake.
Look at vintage stores if you don't want to buy a byproduct but don't want to go to the faux route. Jewelry dealers or smaller boutiques usually have a finely curated jewelry collection, which may include vintage pieces. This is a smart choice because you can find a historic piece while reducing your fast fashion footprint.
Fashion is always changing, and styles often go only to make a comeback later. So, if you don't feel connected with a design, don't force it for trends. Most importantly, choose pieces that speak to you and that you can consider meaningful when buying accessories.