Factoring, in general, is the process of selling assets your business owns in exchange for the upfront funding it needs. Let's say, for example, you owned a trucking company and wanted to upgrade a truck in your fleet. If you knew you were getting a new truck, you would likely sell the old one you no longer needed in exchange for the cash to fund that purchase. Selling something you currently own and using the capital from that sale to build your business further is the essence of factoring.
Factoring freight bills is very much the same, except that you're selling outstanding invoices instead of a physical asset. Freight bill factoring involves selling your invoice to the factoring company at a discount in exchange for much-needed funding upfront. With slow-paying customers that can take up to 90 days to deliver on their invoices, sometimes it's more important to have a little less of the value of the invoice upfront rather than waiting for the complete turnaround.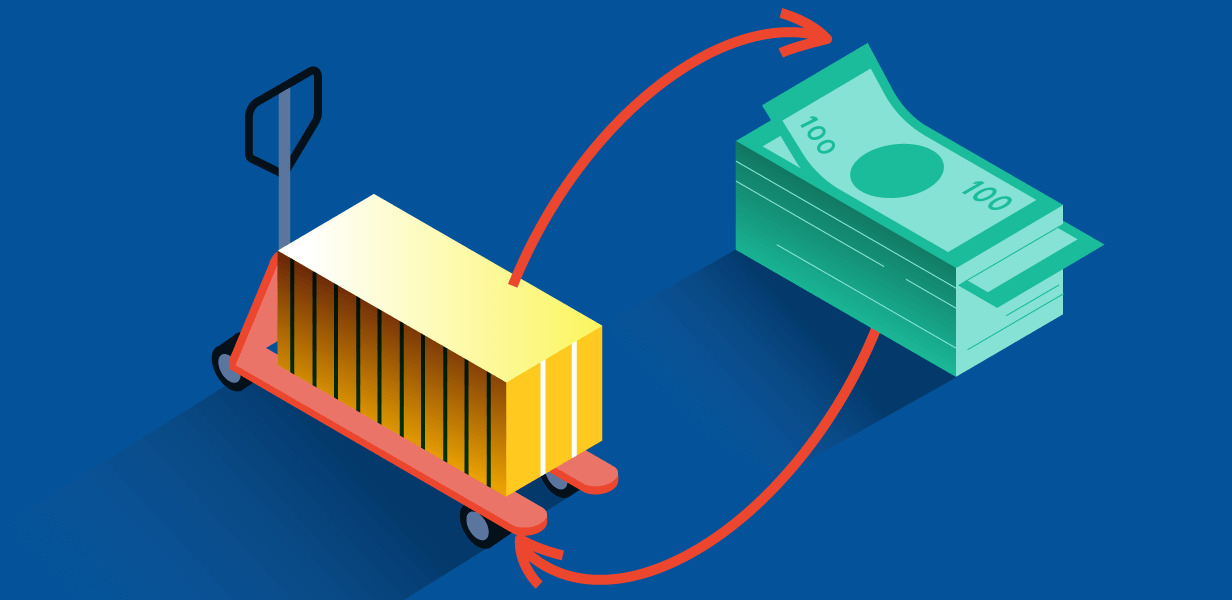 Any expert will tell you that working capital is key to managing your trucking business. It would help if you had the capital for fuel costs, payroll costs, and other overheads. If you don't have the cash on hand when you need it — you've got a big problem. Waiting on invoices that take up to 30, 60, or 90 days is not an option if you need that money up front to pay for overhead or growth opportunities.
Let's discuss why freight factoring could be a good option for your trucking business. First, freight factoring allows a trucking company to receive payments for invoices on deliveries they've already made. This seems like a fair exchange since the work is already done — but waiting on invoices can sometimes take months. Like general factoring, freight factoring involves partnering with a third-party factoring company that pays a percentage of the invoice's value to your company immediately, then collects on the total invoice amount of the customer who owes on the invoice in the first place.
Factoring freight bills is a popular financial tactic among trucking owners because no debt is accrued. Instead, pay a small factoring fee that varies depending on your plan. To give you just one example, the factoring company Accutrac Capital offers three programs to help businesses of all sizes:
Flat Fee Factoring
Designed for larger operations
From as low as 0.022% per day
A flexible line of credit providing maximum value and control
Flex Factoring
Starting at 0.49% for up to 10 days, one of the lowest rates in the industry.
An ideal funding option for carriers with quick-paying customers
Freight factoring allows you to turn resources that you can't use in the form of unpaid invoices into immediate assets that can be put directly into your company. By selling invoices to a freight factoring company, you can inject rapid cash flow into your business, allowing you to meet financial obligations and take on larger contracts. Essentially, you can take on large corporate accounts that pay slower because you know that you can factor your invoices for the immediate funding you need.