Fully managed WordPress hosting services are demanded the most nowadays. It significantly improves the performance of one's website. However, when it is the right time to choose WordPress hosting services, should one buy managed WordPress hosting or another hosting plan, and what are the right WordPress hosting charges? These are some of the questions that you need to be prepared with.
Here we have gathered all the advantages of this blog's managed WordPress hosting services! Please read and follow it further to know more about the same.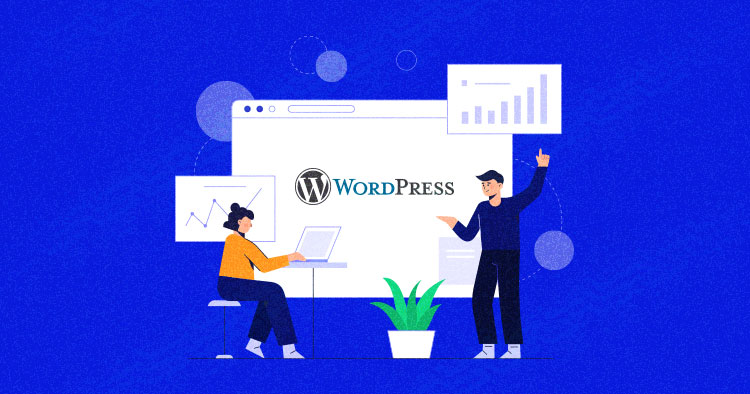 Advantages Of Managed WordPress Hosting Services
It ensures top-notch performance optimization.
Managed WordPress hosting generally delivers dedicated environments created exclusively for WordPress for optimal performance. Sharing a server or constructing your own would often entail more bare-bones computers, and one will need to install software and optimize to achieve the same version that a managed WordPress host provides out of the box.
It gives you 24*7 constant support.
A support team that is thoroughly prequalified in managed hosting services resolves and assists with any difficulties. The support staff comprises all server engineers, WordPress developers, and so on, which is required for the WordPress website's effective hosting and maintenance. This skill of the support staff originates from experience and up-to-date information. The managed WordPress support staff assists in diagnosing hosting difficulties by monitoring uptime and reviewing the status of all websites.
With WordPress, you don't need to worry about manual backups!
It is prudent to plan for the most extreme situation, which includes regularly storing the WordPress website. A good WordPress web hosting service offers automated or frequent backups to protect the information. Fully managed WordPress hosting, including online backup services, aids in the protection and security of your website data. WordPress hosting services website backups help to restore a website quickly in the event of a disaster.
It ensures proper long-term scalability.
Managed WordPress hosting services handle all of your website work for you. If you go over their predefined restrictions, they will warn you, and an upgrade is merely a click away if needed. Managed WordPress hosting services effectively handle large increases in website traffic. Effective scaling of server resources up or down based on business requirements and traffic is feasible with managed WordPress website hosting.
It manages downtime to an extent.
Excessive downtime on a website might result in income loss. It may also result in a fall in website traffic and a loss in search engine rankings. A managed WordPress website hosting service can help here. Managed WordPress service providers take over the entire process of monitoring and operating the website hosting with the least amount of downtime. Stagnant monitoring of the website and fast response in the case of rest assist in minimizing the dangers.
Conclusion:
Among all WordPress hosting services available, fully managed WordPress hosting services are the ones that are in the most demand. The reasons mentioned above make it very clear why people prefer it.