Having a crawl space under the home is not something that everyone welcomes. Some people do not want the extra responsibility of maintaining the crawl space area, while others forget about it. There is an additional responsibility for those who live in properties with a crawl space, and it is important to ensure you look after this space and get any repairs carried out promptly.
One of the things you should do when it comes to the area under your home is to arrange for crawl space waterproofing to be carried out by a professional. So, why should you have this work carried out? Waterproofing your basement can have a huge positive impact on your home in many ways, which is why it is a very worthwhile investment. You should always ensure you get a professional to carry out this work, as it must be carried out to high standards.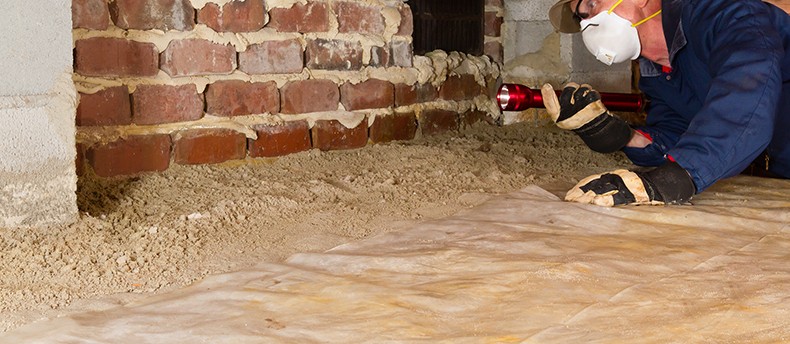 What Difference Will Waterproofing Make?
So, what sort of difference will basement waterproofing make to your home? Well, there are many ways in which this type of work can prove beneficial to your main residence. This includes:
Prevention of Pests
One of the things waterproofing your crawl space will help prevent pests in and around your home. When your crawl space is damp and dirty, it will attract pests, and they will use this space for breeding. Once they have done this, they can easily invade your home and cause huge issues ranging from damage to your property to spreading disease and lowering hygiene levels in your home. Waterproofing can help keep pests at bay, so you won't have to worry about the stress of a pest infestation in your home.
Reduced Risk of Mold
Another way waterproofing the crawl space can help reduce the risk of mold spreading through your home. When you have mold in the house, it can cause various issues, from spoiling the appearance of your interior to making it difficult to heat your home. Also, it can cause or exacerbate health issues for those in the household and even weaken your walls' structure and stability.
Protecting Health
Many people do not realize the importance of crawl space maintenance regarding the health of those living in your home. This is because of the problems that can arise, such as the spread of mold around the house, invasion by pests that spread disease, and the lowering of air quality and cleanliness. These things can negatively impact those on the property, so by protecting your crawl space, you can also protect your health.
As you can see, there are many ways to protect your home and its occupants by getting your basement waterproofed by a professional.