You have to have a mind for business if you're going to be an Uber driver in New York. Being an NYC driver is a dream come true for many. It's a pretty sweet gig. Getting to drive all over the Big Apple, it's exciting. But it can get costly very quickly. If you know how to dismiss NY traffic ticket charges, you can save money on your overall expenses if you've attended an NYS defensive driving course. Still, you've got to be smart, you've got to be economical, and you've got to be willing to sit down and crunch the numbers now and then.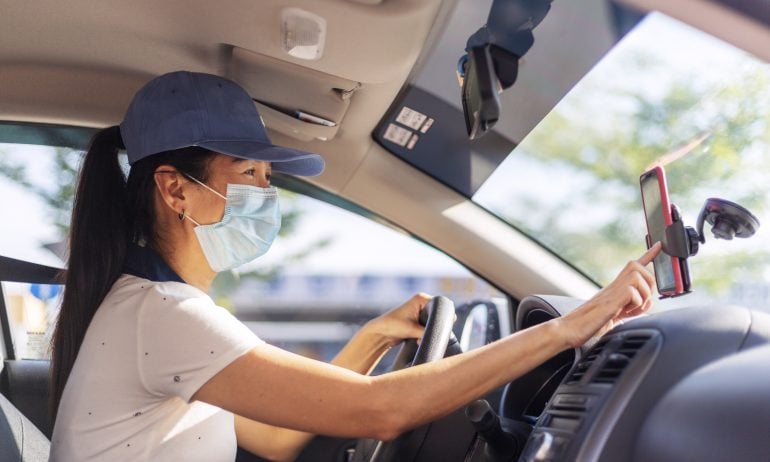 The fact is that driving in New York can be so expensive that you're lucky to break even working for Uber. You must be smart and know how to run it like a business, not just a side gig or a hobby. This is also one of the only places in the world where you can easily live full-time with Uber if you know what you're doing. Here are some tips for keeping costs down and business up.
Know the Neighborhood
If you know where all the gas stations are in the neighborhood where you're dropping someone off, you can skip the drive to fill up the tank later. Likewise, if you know how to get from there to your next pickup easily, you'll burn a lot less fuel on the trip. This is what it means to be a driver in New York City: You know the streets and how to get around, like a wizard with magical knowledge about the city. It's fun when you get into the groove of it.
READ MORE :
Keep Your Insurance Low
Ubering in New York might not be worth it for someone with several points on their record and a high insurance premium. Anything you can do to lower your premium, do it. Install new safety features into your car, take a defensive driving course, and do anything you have to do. In most states, this can save you a couple hundred a year. In NYC, it might save you thousands.
Don't Neglect Regular Maintenance and Tune-Ups
A few bucks spent on rotating your tires or replacing your spark plugs here can save you a lot of money on repairs later on down the line. Here's the golden rule of car care: Spend more now, spend less later. For instance, spending a few extra dollars on higher-grade motor oil might give your car another five or ten years of life before you need to trade it in.
Pack A Lunch!
Often, it's the impulse buys and stuff that get you when you're out driving all day. It's like when you're making a road trip, and you're shocked that you're spending twenty dollars more a day than you expected because of all the road snacks and stuff. Pack your lunch and save your money.
All this being said, driving an Uber in New York, whether we're talking about New York State or the big city, can be one of the most rewarding jobs you'll ever have. With some smart planning, you can spin it into a full-time gig and keep all your bills paid just for cruising up and down the city of New York all day long.