Gaming technology has advanced over the years. Many activities and tools are regularly introduced to offer consumers an exciting experience. Also, different types of chairs are now available in the market. Understanding the details is critical for a gamer who desires to make the right purchase choices.
Gaming chairs can be categorized into: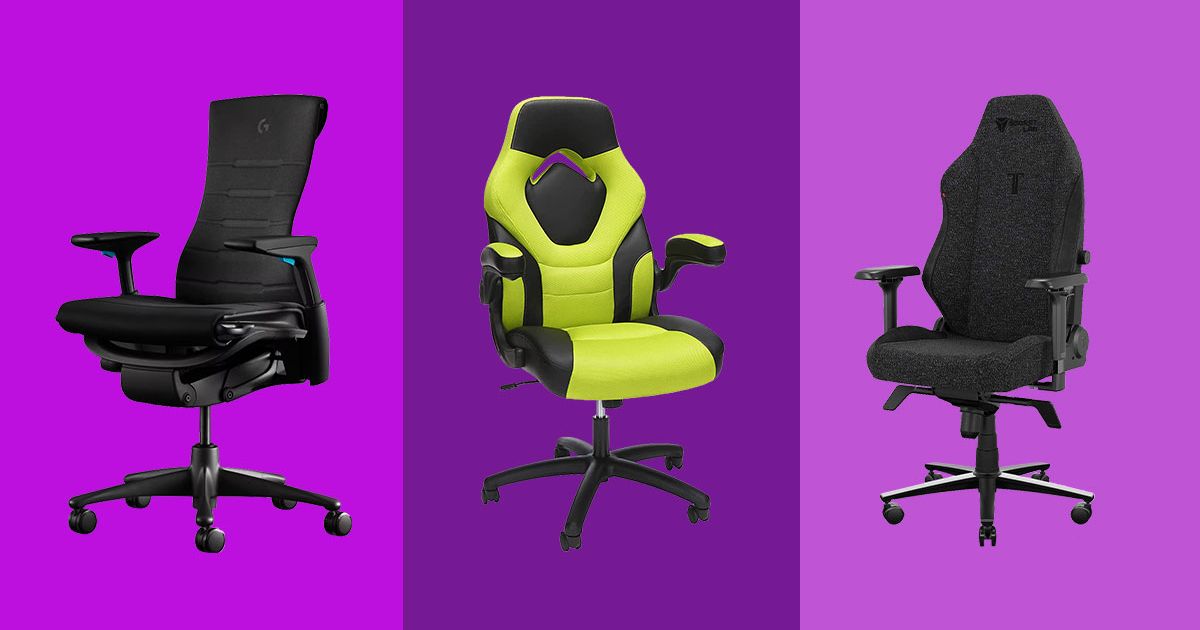 A majority of gamers are familiar with the product. It resembles an office chair and is often used for office and gaming functions. The chairs feature comfortable armrests, lumbar support reclining positions, and superior headrests for maximum comfort. The gamer will have a good sitting posture and make movements without complications. A range of products is available in this category, from Herman Miller classic chair, Noble gaming chair, to Ficmax gaming chairs.
The defining element of the chairs is that they do not have legs and swivels. The gamer has to sit closer to the floor. They adopt an L-shape and feature perfectly-cushioned backrests and headrests. Maximum comfort is hence offered. They are more ideal for console gaming than PC gaming. The X-Rocker series is more popular because they are affordable and feature other aspects such as in-built speakers.
The product is designed for racing games. It helps stimulate the racing environment. Whereas they resemble PC gaming chairs, they have more features to usher in a sense of comfort. Besides the armrests, reclining functions, and swiveling features, the latest models have steering wheels and brake foot pedals. In this category, you will come across products such as the DXRacer Formula series gaming chair, E-Blue USA Cobra Game chair, and Clutch Chair Throttle series.
These chairs are designed to ascertain that the gamer gets maximum comfort. While they may not have armrests or lumbar support, they create the flexibility needed for intense game moments. Still, they are unlikely to take up much space. They also add style to the gaming room since they come in different colors and designs. Chill Sack bean bag chair is a perfect example of the products.
Memory foam gaming chairs are a modified type and an alternative to common beanbag chairs. The main difference is that they have a high-quality filling and adjust based on the gamer's shape. Support is offered to the areas needed more, making it easier for them to enjoy their gaming experience. In the category, the BirdRock foam floor chair is ideal.
This type of chair features a swivel chair and a rocker chair. It rests on a pedestal instead of legs found incorporated in PC gaming chairs. It is closer to the ground, making it suitable for console games. As it is asserted at https://www.ultimategamechair.com/, it can be titled to suit gamers' preferences. They can access varied gaming positions and equipment. More so, it has comfortable armrests and headrests. The X Rocker 51092 spider 2.1 chair is a perfect example in this case.
These chairs are customized to suit the user's needs. They may feature elements from more than two types of gaming chairs. Because of the complexity of the design, many manufacturers release fewer products upon orders. Consumers are often thrilled by incorporating multiple monitors, a range of game control mechanisms, and in-built surround sound speakers. Some may be designed to resemble a sofa for comfort and aesthetic purposes.
Which Gaming Chair Is Perfect?
Before you purchase any gaming chair, you may want to answer the following questions.
What type of games do I play regularly?
What are my needs for comfort?
Do I have sufficient space for the gaming chair?
Does the chair match my sense of style?
Can I get value for money after the purchase?
How much have I set aside for the purchases?
All in all, being aware of your gaming needs will help you to find the ideal product in the market. Seeking a professional's opinion is also critical.