Fashion trends come and go, so it takes a constant investment to keep up with the change. Although dress codes are meant to offer guidance on what to put on, they may make choosing a good outfit complex. With all the requirements and rules, navigating your way through every form of attire may be challenging.
Fortunately, you are not alone in this. Here is a list of outfits, which never go out of fashion:
1. Breton Top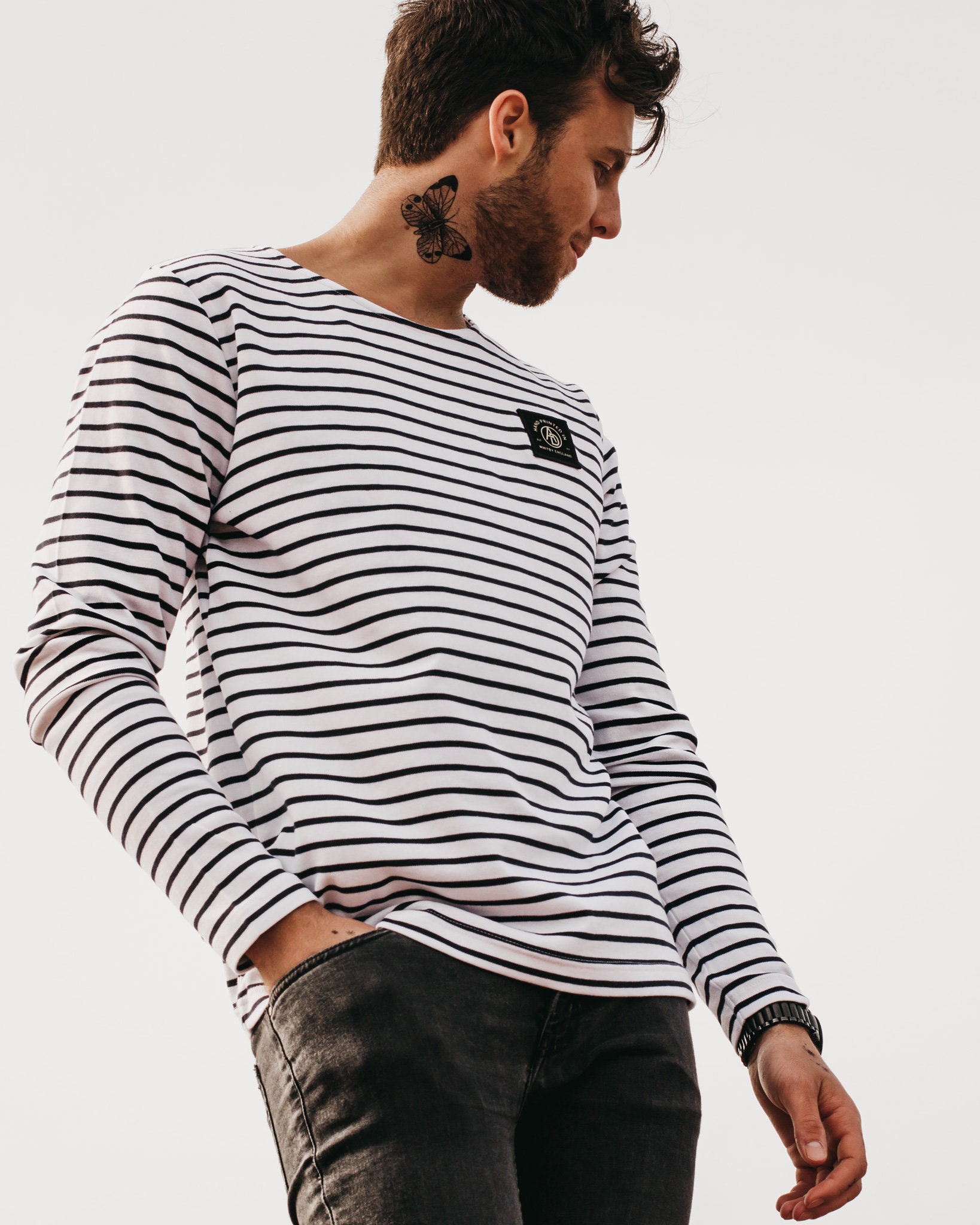 Largely unchanged since time immemorial, the Breton top has become a wardrobe stalwart, offering you shore leave to rock a pattern without even thinking very hard. Although the design may be worn differently, the garment is classic best when matched with a tailored navy blazer.
This kind of pairing is stylish to the extent that it forms the Riviera style. To have a formal and fuller look, you may try teaming your Breton tee with a navy suit for a suave high-low combination.
2.Trench Coat
Trench coats were purposely designed for British officers back in 1895, with the intention of dressing soldiers. This century, trench coats remain very much like throat latch, cuff straps, storm flap, military epaulets, and D-ring on the belt to keep the rain out.
Most luxury brands have designed their coats, providing the outwear classic in updated colors, including beige, navy, and black.
3. Flannel Shirt
Nothing stays casual and cool like a flannel shirt. Although the garment might be simple, it a wardrobe staple, which most men own.
Today, men's plaid flannels have made a comeback, and they are regularly spotted in the streets globally. Jeans combo and flannel shirts are practical and inoffensive, making them suitable for anything from post-class procrastination sessions in a nearby café to boozy lurch in town.
3. Tuxedo Jacket
This is one of the popular fashion pieces, which never fades from the shop window displays and cameras.
There are always tendencies to change how tuxedo jackets look in terms of color and shape. However, they remain a central style piece in the industry of fashion.
4. Tailored Suits
Suits are one of the best ways to make a great impression and fashion statement, regardless of where they are. Although suits may look a little out of place, men wearing them look great. It does not matter how you put on your suit.
Whether you prefer buttoned or unbuttoned blazers, suits are timeless!
Tailored suits are the most timeless kind of fashion piece. Tailored black suits are the most common ones, though other colors never go out of fashion, including brown, navy, and gray.
5. Turtle Neck Sweaters
For the winter day or cold fall, turtle neck sweaters are the best for the sharpest dressed men. Other than their coolness and softness, they are also practical because they'll keep you warm.
Pairing your turtle neck sweater with a blazer is also a sophisticated way to develop a powerful silhouette.
The Bottom Line!
Trends in fashion will always keep on changing over time. You will often wear baggy pants, but you may prefer tightly fitted trousers on other days.
Regardless of these changes, fashion pieces never go out of style, including trench coats, plaid flannels, and tailored suits, to name a few.