Managing a rental property as a landlord can be a great source of income. Assuming you have an attractive property in a demanded area, you should be able to charge monthly rent that exceeds your operating expenses, thus resulting in a monthly profit.
But as an amateur landlord, you may not have the experience or knowledge necessary to ensure your operation remains profitable. This is one reason why property management companies exist; when you work with a property manager, you can delegate most of the operational work and get professional guidance and expertise when needed.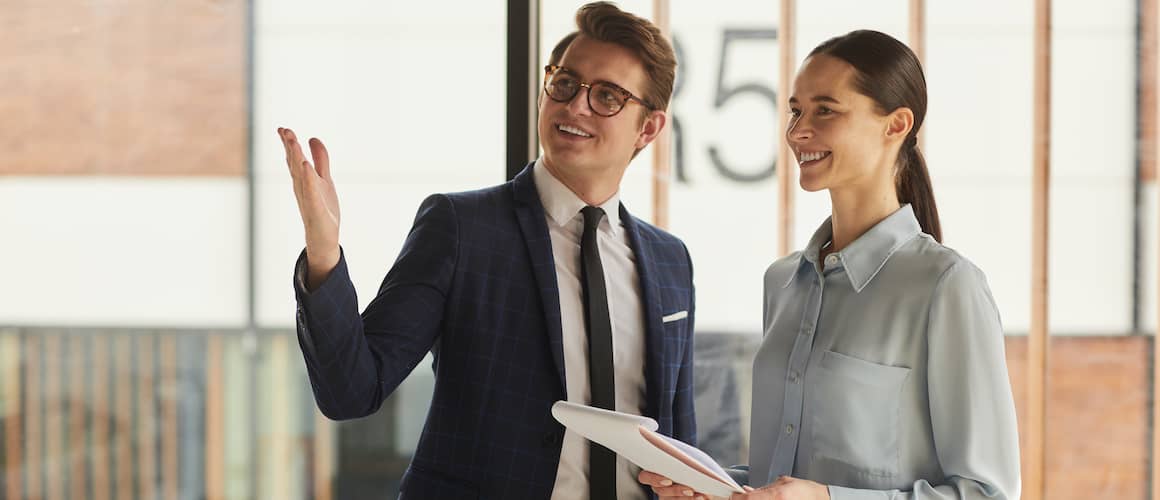 So should amateur landlords always work with the property manager?
The Benefits of Working With a Property Manager
Property management companies manage most of the work of keeping a rental property operational. They'll screen tenants, collect rent, follow up on late payments, and even help you sort out evictions.
These are some of the greatest benefits that amateur landlords gain from this arrangement:
Amateur landlords typically make significant mistakes in their first foray into property management, from rental agreement errors to paperwork mismanagement. Property managers can provide guidance, expertise, and advice to avoid these mistakes.
Tenant screening is one of the most important responsibilities a landlord has. It's your opportunity to make sure the tenants you approve can pay rent consistently and on time – and minimize the likelihood of property destruction and other issues. Property management companies essentially take care of this on your behalf.
You can rest assured that your property is in good hands. You won't have to worry about emergency calls in the middle of the night, nor will you have to conduct your maintenance if you're working with a property management company. Instead, they'll take care of almost everything for you.
     

Connections to resources.
Tracking down and hiring contractors can be challenging, especially if you don't already have a roster of trusted connections. Because property managers deal with maintenance issues daily, they already have a selection of trusted people who can do the work you need for a fair price.
     

Documentation management.
Many new landlords underestimate the responsibilities of managing paperwork and documentation. You'll need to keep track of almost everything related to your rental property, so you can analyze profitability, prepare for taxes adequately, and resolve any legal issues that arise in the future. Property management companies take care of almost all the documentation on your behalf, keeping everything in a centralized location so you can access it whenever needed.
     

Conflict resolution and legal assistance.
What happens when a tenant doesn't pay rent? What if they damaged the property? What if one of your tenants raises a noise complaint? If you're working with a property management company, you won't have to deal with these things. They'll step in to practice conflict resolution and can provide legal assistance if and when necessary.
If you've never managed a property or your investment portfolio isn't big, taking over as a landlord may feel like a major risk. This is a stressful endeavor, especially if you encounter a problematic tenant or a house that constantly needs repairs. Working with a property manager gives you peace of mind, allowing you to rest easy and focus on more important things.
Are There Downsides?
So are there any downsides to this?
Property managers don't work for free (nor should they). In most cases, your property manager will charge you a fixed percentage of the gross monthly rent as a property management fee. There may be occasional other fees for other services. Even so, costs are minimal compared to the benefits you get.
You're an amateur landlord because you don't have much experience. But if you delegate all the work of running a rental property to someone else, you won't have a path to gain more experience. You can learn some things by working with a property management company, but if you want to become a more experienced, veteran landlord, it may benefit you to do your work.
Not all property management companies are equally authoritative or interested in your success. The success of your partnership is almost entirely contingent upon your ability to select the right partner. Keep this in mind and do your due diligence before signing any contracts.
The Bottom Line
So what's the bottom line?
Working with a property management company has some clear pros and cons, and as an amateur landlord, you stand to benefit from this working arrangement especially. If you're willing to delegate most of the work and find the fees amenable, this partnership should work in your favor.