Dehradun is one of the most visited hill stations in India. It lies in the foothills of the famous Shivalik ranges in the Garhwal region. It also has two continuing rivers flowing, adding to its beauty.
It is famous for its deep valleys, never-ending streams, and breathtaking scenery. But apart from this, it also has some temples to which one can visit and offer prayers. It is also an excellent place for all adventure junkies, wherein one can try paragliding, River rafting, skiing, angling, and much more.
OOne should visit Chetwoode Hall, Clock Tower, Tapovan, Tapkeshwar temple, Robber's Cave, and much more.
Though Dehradun has several things one can do and enjoy, one shouldn't miss the opportunity to visit some of the places that are very close to it. One can plan quick getaways with the below-mentioned places.
Auli –
At 304.4 km away, this is one of the ideal getaway destinations near Dehradun. One can hire a Dehradun to Auli taxi and get to this place. This place is filled with apple orchards. This is one of most popular hill resorts present in the Himalayan range, history of the same dates back to the 8th Century AD.
In India, it is one of the most popular skiing destinations. It is located at 2 800mts. Above the sea levels, and houses some of India's beautiful peaks/ranges like Nanda Devi, Kamat Kamet, and ManaParvat.
RELATED ARTICLES :
Mussoorie–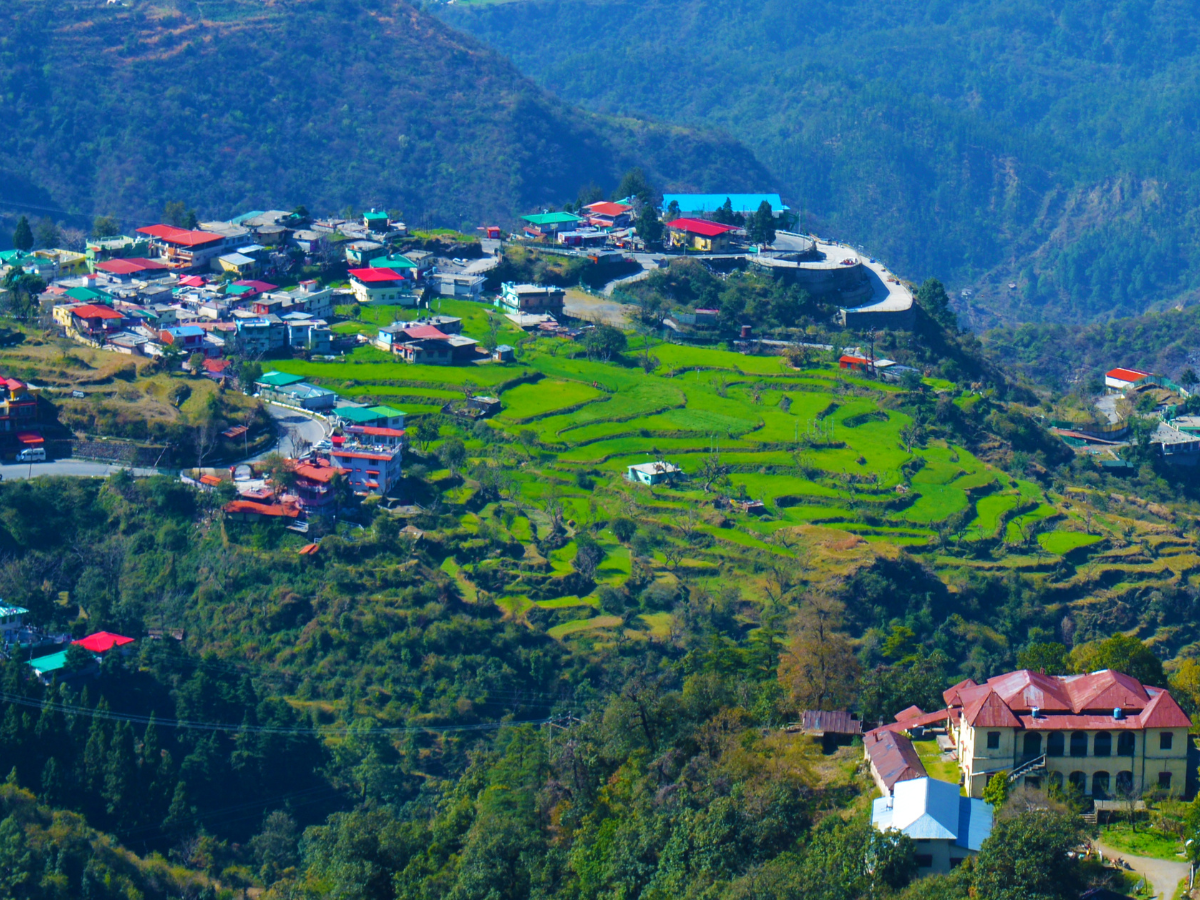 At 33.6 km away, it is another major hit among the tourists. It is situated at an altitude of 6 000ft. And is a top-rated hill station in India. It is very famous for its heritage and also for its religious sites, as well. One can reach this magically beautiful place by hiring Dehradun to Mussoorie taxi.
Mussoorie is a perfect blend of nature and human-made beauty altogether. The Mall is the center point of Mussoorie. It has two ends: the Library and the Picture Palace, which is spread some distance away.
Rishikesh –
At 57.2 km away from Dehradun, one can visit this beautiful place by hiring a Dehradun outstation taxi. It is situated at the junction of the Ganga and the Chandrabhaga.
It is on the Himalayas' foot and is the hub to many ancient temples. It also has famous cafes, adventure sports, and many yoga ashrams.
Over the years, it has gained popularity for being one of the religious points of India. As the place has the holy river Ganga flowing through it, one can find many saints and ashrams along its banks. These ashrams are famous for yoga, spirituality, meditation, and Ayurveda teachings from the saints.
Almora –
At 352 km, it is another point that one should cover in Dehradun. This place is also located at the foot of the Himalayan ranges. The entire town of Almora is famous for being shaped like a horseshoe.
This hill station boasts of heritages that belonged to a pre-British era. This place is famous for its natural and scenic beauty and is rich with its cultural heritage. The town is filled with delicious mouthwatering cuisines that fill one's soul, not just the stomach.
One can also purchase some of the unique handicrafts made in this town and enjoy interacting with the friendly people of this place. Along with all of this, this town is also a paradise for adventure junkies wherein one can try river rafting, mountain climbing, etc. it is also one of the most popular places that won over many hearts, including that of the great Mahatma Gandhi, who has praised this place comparing it to be the gem of India.