It was like a dream come true when I completed my first order on Fiverr, and 14 days of waiting time have started before receiving the payment.
I have waited so long for this, and 50% of the struggle ends here because now I have full confidence and trust in Fiverr that I can earn money online, and it is possible and easy.
Hi, I am Chandranshu Gupta living in India. I am from a middle-class family in India, and I was having only one earning person in my family, my father.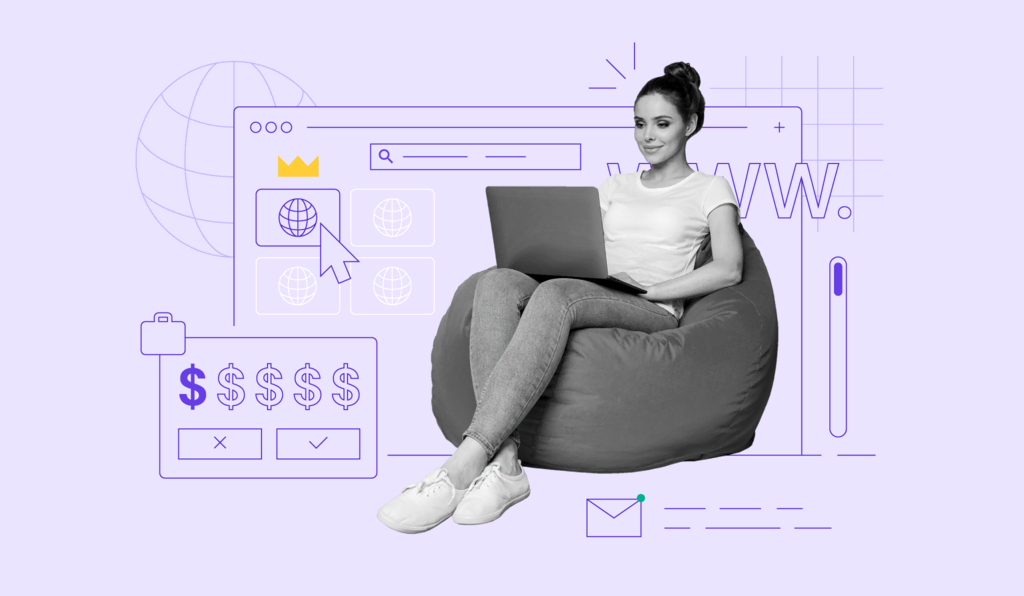 The Starting Story: How I get the Inspiration of making money Online
I don't forget the time of Feb 2018 when I was struggling day and night on Fiverr and Upwork to get my first order to believe that Online earning from home is possible.
It was the end of Jan 2018 when I randomly landed on this video, and I found that earning from home is possible, and we can earn a decent amount from it.
I quickly made an account on Upwork.com and Fiverr.com and created the PDF editing Gig to provide the service and search the work on Upwork.
The Mid: Struggle Started
It's the 15th of Feb 2018, and more than 15 days have passed; and I was totally frustrated because my Upwork profile got approved, but I was not getting any Jobs even I have submitted more than 30-40 proposals.
And the same Story for my Fiverr profile, I received only one query message, which also the client was not replying after the query message.
After 2 days, I received a mail on my registered Email (On Upwork), and it was like below.
After receiving this mail, I got broke and thought that earning money from home is not as simple as I was thinking.
But after that mail, I have searched many freelancers on Upwork and realized that most of them are earning more than $1000 per month.
So, I decided not to Quit and made my second account on Upwork and started waiting for approval.
After a few days, on the 20th of Feb 2018, I got a Notification on mobile receiving an Order on Fiverr of $20 for editing a PDF eBook.
I was like below
I was shocked and blank.
I thought that my struggle ends here, but I was wrong.
I am from India, and now the problem is the client was from the United States, and due to a 12-hour difference, I was needed to awake the whole night to get in touch with the client when he comes online.
But the client was awesome and has given me 6 more orders, one after another, and due to this, my Fiverr gig was ranking on the first page of Fiverr for the keyword "edit PDF."
The Motivation Part
And After earning from 6 orders, I was like over motivated because I was feeling proud because now there was the two earning person in my home.
Also, after few days, I was used to awake at night and sleep in the day.
I like to share my Income from Fiverr in 6 months for motivating you, and you can see below.
I also earned some money from Upwork, but from my perspective, Fiverr is a better platform if you are new in the freelancing world.
I did freelancing for 8 months, and then I started Blogging; and again, I am in the struggling phase of blogging, and, soon, I will share my success story of blogging on Yourstory.com.
The Tricky Part
There is always some trick involved to crack anything same is true for freelancing websites.
After spending so many days on Fiverr, I learned how Fiverr works and how to get orders on Fiverr because orders = Money.
As you know
Money = Orders on Fiverr
&
orders = Traffic on your Fiverr gig
Now for getting traffic on your Fiverr gig, you need Ranking on the first page of Fiverr so that if any client searches for your desired keyword, then your gig pops up on the front.
The main question is: How can you get ranking on the first page of Fiverr if your profile on Fiverr is new??
Also, due to a new account, your profile does not have any reviews, then why anyone trusts you that you can do the job successfully.
In this situation, you can do two things.
First
Make your profile on Fiverr and create the gig in the area in which you are too good, and wait for the orders to roll in. (This is what I did in my case)
But this is not all you need to do; You have to open your profile every day during the working hours of the United States (because 80% of the clients on Fiverr is from the United States) and keep doing some searches and editing your other gig so that you profiles remain active when there are high chances of getting query message/orders.
It would help if you also had some Luck in the first method.
Second
Note: You need a little Investment to do this method, but you get the result sooner.
You have to arrange the first few clients for yourself, i.e., your friend can hire you.
There are many intense that you do help and need help from your friend; the same way, ask your friend to hire you on Fiverr if they need help from you from on-words.
I think you get my point and I know this is not a good practice to take money in exchange for help from your friend, but you have to do this.
After getting few orders from your friends now, you will have some good feedback, and your gig starts ranking in the Fiverr search engine.
Please note that there is a 20% Fiverr Commission on all orders, and this means that you don't receive all the money your friend is paying to Fiverr.
If you are using the second method to get orders on Fiverr, ask your friend to place the orders on the max gap of 1-2 days because if the gap is long, it will not improve the ranking much.
The Final thought
If you want to make money online, then you need two things.
First: Patience
Second: continuous effort.
If still, you are struggling in making money from freelancing, then there are other ways also from which you can make money without much effort. For example, filling surveys and transcription jobs are the easiest ones to do.
To get started, You have to find some legit survey companies, i.e., Survey Compare, and a website where beginner transcribers can practice, i.e., Scribie.