If your home renovation project includes replacing windows, perhaps right now you're struggling to find the right windows. For homeowners, the easiest option is to pick the same style and type of windows that they already have. Buying the same type of window may save time but it's not a wise decision. Window replacement is an expensive project and you don't make such an investment every year. So, it's important that you spend your hard-earned money on the best product.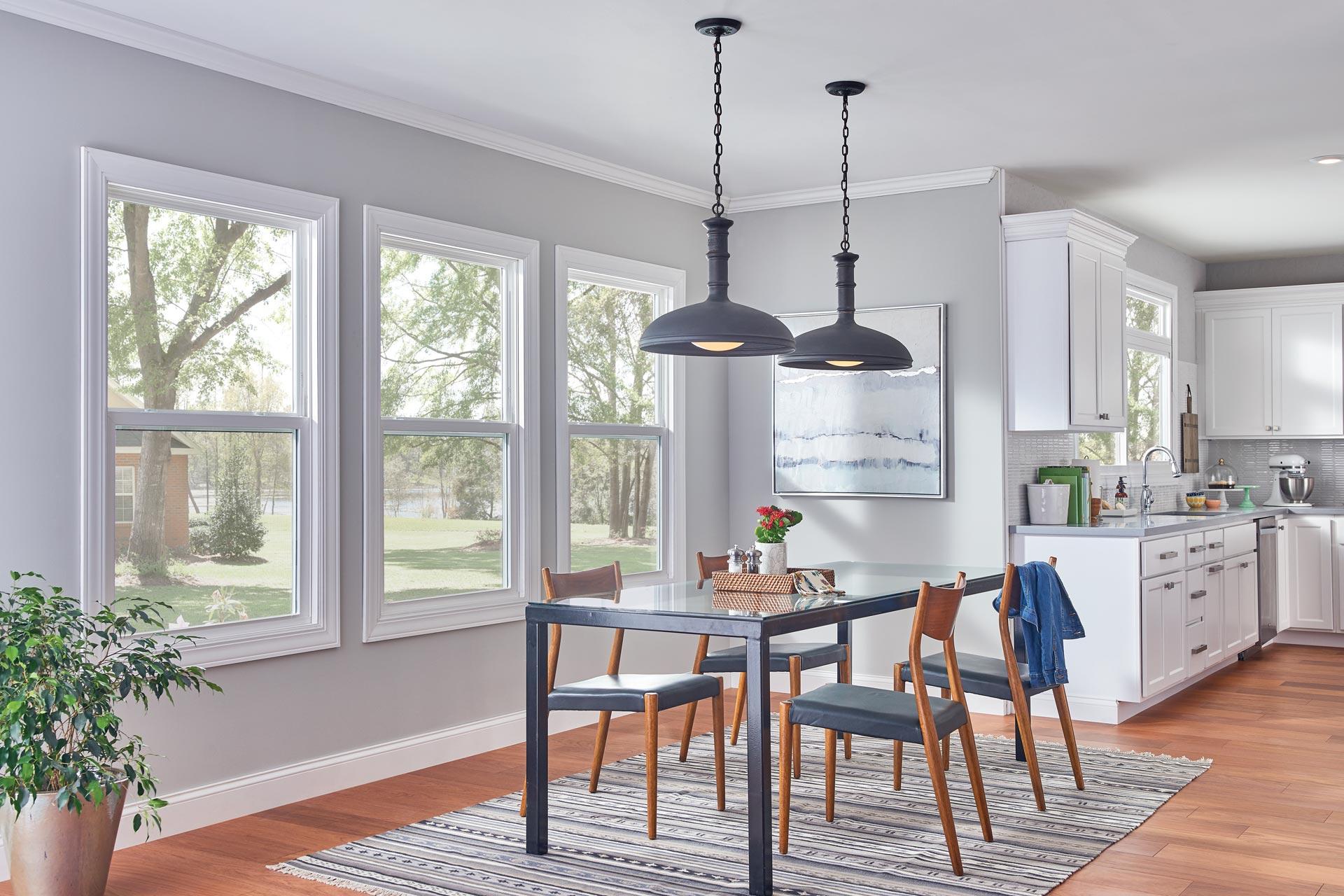 When it comes to choosing new windows for your home, you need to remember that different windows provide different functions. You need to think about the design that compliment your home's structure, as well as pick the right material and consider other features. So, as you move forward with your research, you may wonder what factors are most important to you as a homeowner. Whether you're building a new home or planning to replace existing windows, make sure you evaluate your needs carefully and consider all available options. The windows you buy should meet your design and functionally needs. With that in mind, here are the factors you need consider before buying new or replacement windows for your home.
Material
Window frames are available in different material. Not all materials are best suited for different climatic conditions. For instance, if you live in high moisture and humidity region then wood windows may not be the right option for you. The material of the window frame can make a big difference in the performance of the windows. So, depending on your budget and preferences, you need to choose between wood windows, vinyl windows, aluminum, fiberglass, wood-clad (composite), or vinyl-clad. If you need budget-friendly windows, you may consider vinyl windows.
Window Style
When shopping for new windows, you need to keep in mind that certain windows work best with certain architectural styles. Windows come in several different styles such as casement windows, double or single hung windows, bay and bow windows, awning windows, picture windows, and slider windows. When choosing the window style, you need to consider your requirements and home's architectural design. For instance, you want unobstructed outside view, then picture window can be the right choice for you. On the other hand, casement windows are the right choice for those who need proper ventilation and have a ranch house style.
Functionality
The basic function of windows is to allow proper flow of natural light and air. Besides these functions, homeowners may have other requirements also. You may need more ventilation, an unobstructed view, or a bit of both. The window you choose should fulfill your requirements, as well as ensure energy-efficiency. The advanced double or triple-pane windows are designed with Low-E argon gas-filling to help you save energy costs. When buying windows, you should check the Energy Star ratings on the product. These windows may cost a bit higher but help in reducing utility bills. In addition to this, you should also consider maintenance requirement of the products. The windows with tilt-in sashes and easy-to-operate handles are easy to clean and maintain.