You've probably heard about the cloud and how it can transform your business. However, do you know what providers mean when they say this? The digital transformation journey takes every industry by storm, but it's hard to know what it really means until you've started to explore it in more detail. The cloud can bring your business many benefits, the main one being improving your processes. While there are plenty of technical connotations, you should be concerned with the advantages it brings to your business and the ones you can pass on to your end-users or customers. So, here are the top ways you can use the cloud to improve and streamline your business.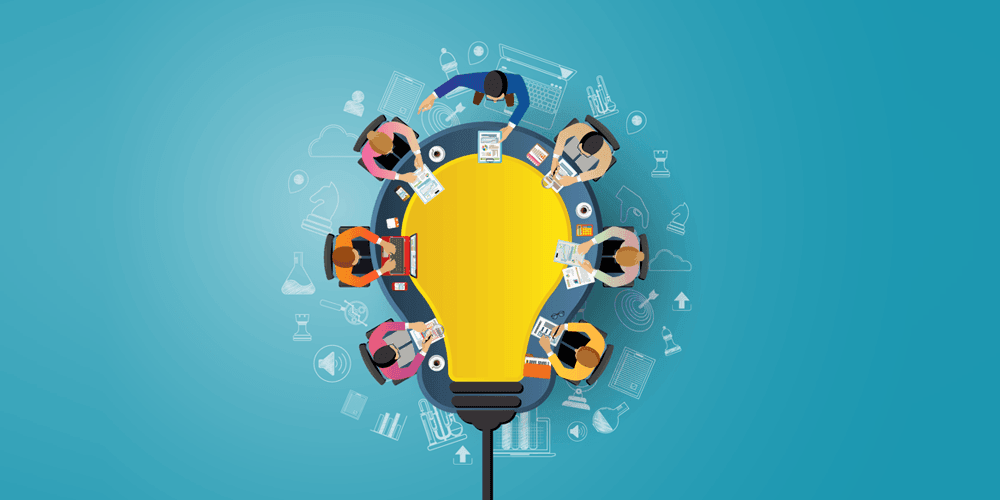 Improve efficiency
With the cloud, you can reduce several time-wasting situations and improve your processes and your employees' efficiency.
By choosing
a cloud hosting
platform, you're letting another provider handle all of your IT, freeing up your time to add more value to your business. 'Likewise, all of your employees can access data from one place: there's no wasting time finding different locations and worrying about transferring or
integrating data
. This enables all your teams to act more efficiently, as you're not worrying about running new updates or checking how your IT is working.
READ MORE :
The cloud also opens up a multitude of new software opportunities. There are many more applications available on the cloud, so if you're having issues with certain elements of your business, you'll be able to find an app that can improve it. Plus, with automated features, you won't need to spend valuable time on tasks that can be done automatically.
You also won't need to worry about your IT going down or needing to run updates on every computer. If an employee's device breaks or crashes, you can replace it and download all the data and applications back onto it instead of waiting for new software to be added – or dealing with the consequences of losing data stored on a single device.
Reduce time-to-market
One of the biggest ways the cloud can streamline your business is by improving your time-to-market. The cloud allows you to access and analyze data much faster than when stored on physical machines. Everyone has access to the same point of truth, so there are no mistakes or crossed wires.
You don't need to spend time or money acquiring new programs or hardware with the cloud. You've got everything you need to instantly roll out new business models, services, or products. With a pay-per-use model, you only need to pay for what you're using, freeing you up to add value. Plus, it lets you maintain constant research, testing, and development environment, ensuring that you can create and innovate without the high costs.'
Not only do you have the environment to create more, but you have the time too. You don't need to spend your day working on your IT or running updates. You can spend your time wisely and develop new ways to add value to the business or your customers.
Likewise, you can use software to link various applications to speed up processes. For example, NetSuite integrations for Salesforce CRM allow you to convert Salesforce orders into cash in NetSuite. Depending on what platforms you use, there are various ways you can do this.
Improve productivity
According to a recent study, using the cloud can improve employees' productivity by 400 percent. This astronomical figure is due to several things. Firstly, employees can bring in their own devices. This type of strategy – bring your device (BYOD) – means everyone can work in the way that suits them best. It also means you can save money on providing high-quality machines!
Also, the cloud enables your workforce to be more connected. From messaging apps to internet calls, numerous cloud applications allow your teams to work together, regardless of where they are. They will all be using the same database, too: no lengthy delays are waiting for data to synchronize across teams.
You're not alone in using the cloud to improve productivity: 59 percent of businesses that do so are likely to see their productivity increase.
Plus, employees will have access to better IT: they won't have to worry about crashes or delays, as the cloud system ensures enough capacity to handle any demand. So, as your employees have more work to do, there's more computing power to enable them to keep up with demand.
Reduce costs
One of the biggest changes you'll notice is the costs. You can reduce costs, allowing you more freedom to streamline your business. You can move faster and add efficiency with no upfront fees or charges for buying equipment. Depending on the model you use, you'll also be able to save money with consumption-based pricing. With this way of paying fees, you can spend more when you need to use more but then scale it back when you don't need to use it anymore. You'll have much more freedom with cloud budgets, meaning your business can benefit in the long term. If you need to borrow money for the endeavor but have a bad credit rating, you can try a service such as BadCreditSite, which borrows for any business or tech purpose, no matter what your personal or business credit score is.
The other way that the cloud can streamline your business's budget is through who you use. You don't need to pay for expensive support services or in-house experts with the cloud. Instead, your service provider will keep you updated with all changes and updates as part of your package. Likewise, you won't need to keep paying for new hardware and software updates as technology advances. The cloud is agile, and changes as the world of tech do, so you'll never miss out on new opportunities, as your IT will always be compatible and able to work alongside innovative services and applications.
Improve security
Not only can the cloud streamline your security processes, but it also streamlines your disaster recovery processes. Firstly, employees can set up better security, thanks to two-factor authentication login. Then, if data is lost, it won't be gone forever: nearly all cloud providers include automatic backup, so it's just a case of downloading everything lost. Likewise, your provider will be storing and protecting your data in a more robust, advanced way than you ever could – they're experts in this field and know exactly how to manage data.