There are more and more people getting online on a daily basis, and there are always threats when it comes to being online. People can use the internet to destroy your computer with viruses, steal your credit card or bank info, steal your identity, and some people even use the internet to prey on children and to find people to hurt in other ways.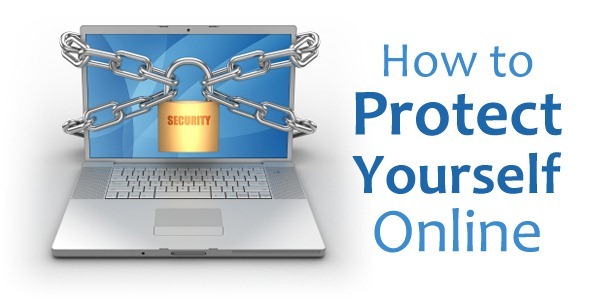 Even though all of that makes the internet sound like a dangerous place, it is also a fun and educational place, and there are many people that get online on a daily basis and never have anything bad happen to them. You can use the internet safely, for personal or business use, you just need to know how to protect yourself.
Watch What You're Emailing
You may think that when you send an email to someone they are the only person that can see it. However, that is not always true. If you have other computers on your network another one of them may be able to access your email, and when you email from a work computer you can be sure your boss has access.
You may not be able to keep your boss from checking that you're only using work computers for work, but you can make sure cyber hackers stay out of your emails by only sending encrypted emails, in order to protect the information within. This is especially important when you are emailing personal or business info that contains credit card numbers, and other things like social security numbers.
Download Protection
Make sure that when you are using the internet, whether it's on your computer or your smartphone, you are protected with antivirus software. Hackers can destroy your computer with viruses, and they can use them to steal your professional information.
You should also have malware protection, which is just as nasty as viruses. Adware can cause annoying pop ups to interrupt everything you do online.
Where Are You Visiting?
If you are spending a lot of time visiting risky websites, like porn sites, sooner or later you are going to get a virus attack, or something worse. Be aware of the sites you are going to with your computer and always make sure your antivirus is running and up-to-date.
Safety In Shopping Online
Many people opt to do a lot of their shopping online these days. It's convenient and offers up so many more options than traditional shopping, and it can often save money. However, online shopping opens you up to the possibility of credit theft.
Only purchase through reputable sites. Make sure that if you are entering a credit card you are on a page that starts with https, rather than just http. That will help ensure your safety.