If there's one piece of wardrobe most guys wouldn't be able to live without, it's a t-shirt. Incredibly versatile, comfortable, and easy to take care of, a t-shirt is the go-to for many occasions.
Sometimes, though, we get stuck in a fashion rut and keep wearing the same combo over and over again.
But don't worry; we've got you. T-shirts are a fashion staple that's not going away any time soon (or ever!), so here's a crash course for the best ways to wear them.
Here's how to look awesome in a t-shirt.
Quality
Before we dive in, it's important to address the quality of the t-shirts. It can be tempting to shop in bulk at the local mall but remember that it's probably not the best quality if it's dirt cheap.
Choosing t-shirts made from 100% cotton is the way to go as they're natural, soft, cool, static-resistant, and feel and look great.
If 100% cotton tees are currently not available to you, a polyester-cotton blend is a good substitute. It might not be as breathable, but it wrinkles less.
When looking for the best high-quality t-shirts, check out trusted brands like Fresh Clean Tees. They have a nice collection of crew necks, v-necks, and basic tees. Click here to visit the website and find out more.
Classic styles
You probably have all of these classic t-shirt styles in your closet right now. Plain, printed, and Henley shirts are great staples for every guy. Here are some of the easiest ways to style them.
Plain t-shirts
Very versatile, durable, and easily pairable plain t-shirts will allow you to come up with multiple casual and smart casual outfits.
If you're making a quick coffee run or have lunch with your buddy, throw on a t-shirt, classic blue or black denim, and you're set.
For a casual date or meeting, easily pair a white or black t-shirt with a blazer, chinos, and white sneakers. Voila!
We recommend sticking to earth and base colors such as black, dark grey, white, or navy to make it easier to style your outfits. And forget the 90s screaming reds, yellows, and greens unless you have a clear plan and a vision.
Printed and graphic t-shirts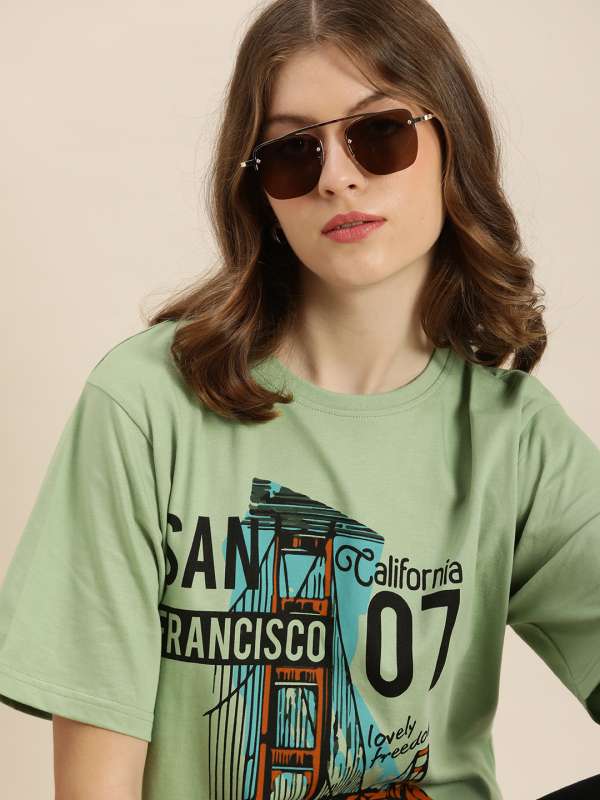 It's a little trickier to style a printed t-shirt, but you can definitely pull it off if you follow some basic rules.
Firstly, opt for a tee that has a subtle design. Massive graphics, slogans, or band names might work at home or a concert, but choose something simple if you're leaving the house.
Another rule is to make sure your bottoms and t-shirt colors work well together. If it's too challenging to play Karl Lagerfeld, stick to navy, black, grey, or classic denim bottoms and add a similar or contrasting color on top. Even if it is not perfect, it will at least not clash.
Finally, if you're over 22, stay away from "funny" slogans and, at any age, avoid offensive images.
Henley t-shirts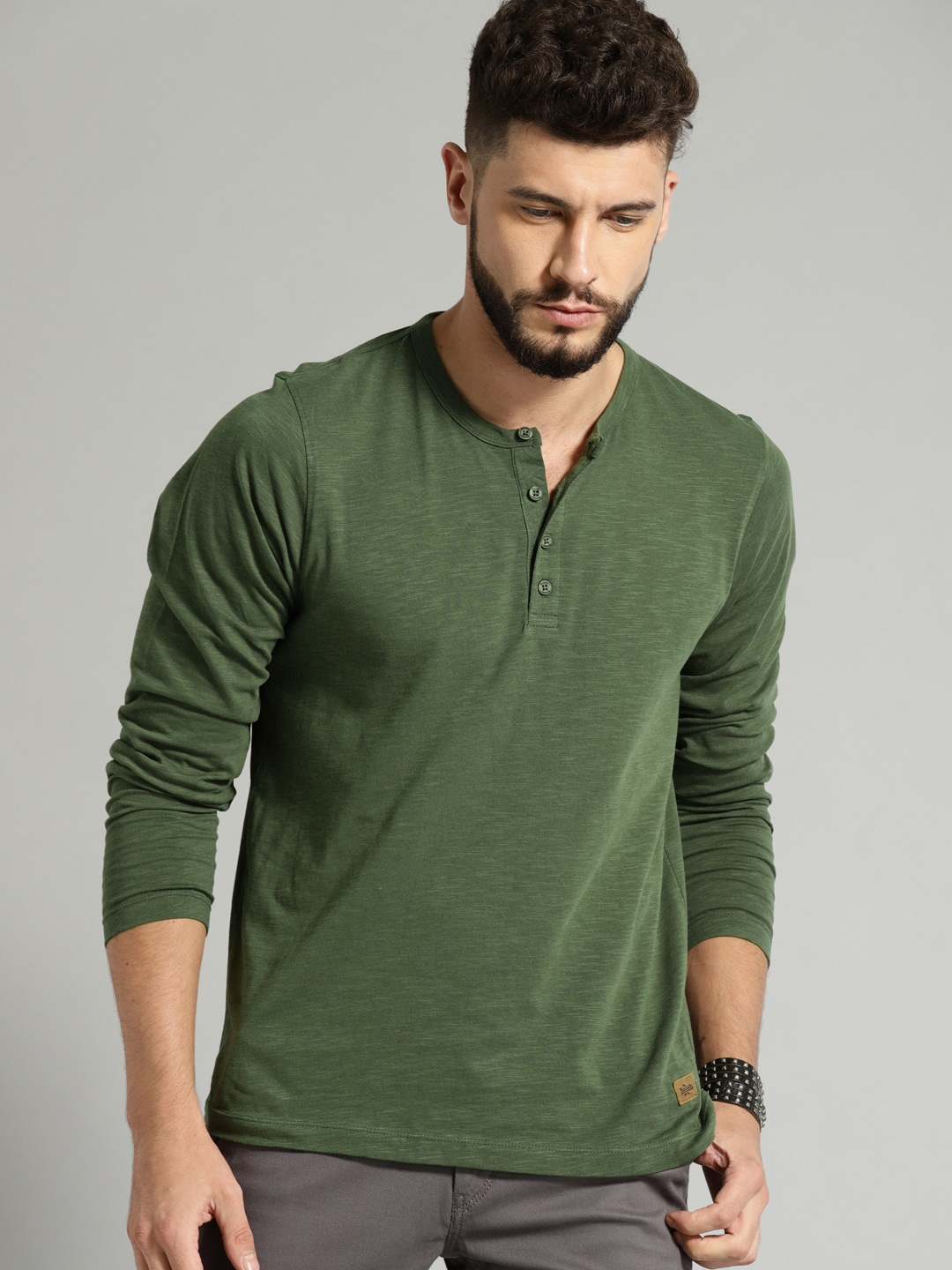 What's a Henley shirt? As Thread.com explains, it's like a polo shirt without the collar. It has a round neckline, a placket, and 2-5 buttons.
Henley shirts started as the uniform of the rowers in Henley-on-Thames in the mid 19th century.
Today they are great for guys who want to mix it up or are tired of classic tees.
In this case, we recommend sticking to simple printless designs and pairing them with denim or chinos and leather shoes or white sneakers. Skip the blazer – Henley tees are supposed to be very casual!
Styling fundamentals
There are a few ways to style a t-shirt that has become iconic and timeless.
When you're in doubt or out of ideas, go with these safe and proven ways and look, well, awesome!
Classic: a white t-shirt and blue jeans
Nothing is as simple as this combo – that's what makes it so powerful! Make sure your jeans and tee are fitted well, and you're ready for a spring or summer day in town.
Laidback: a t-shirt and a shirt 
Don't underestimate the look of a t-shirt and an unbuttoned shirt. It's relaxed yet still put together. It looks great with shorts, denim and linen trousers, and chinos. The options are endless with different color combinations so that every time you look fresh!
Smart-casual: t-shirt and a blazer
As we've mentioned before, t-shirts are not just casual. When you need something a little bit more put together, wear a blazer over your plain tee!
We recommend sticking to unstructured blazers and playing with the trouser options. Nice chinos will elevate the look, and jeans will keep it on the casual side.