When the warm weather arrives each year, many people begin to think about what to do with their yards. The grass is turning green again, the ground has thawed, and it's time to get cultivating and planting. It's also a good time to dig out the lawn chairs, and to start consider that Koi pond or some tree planting again.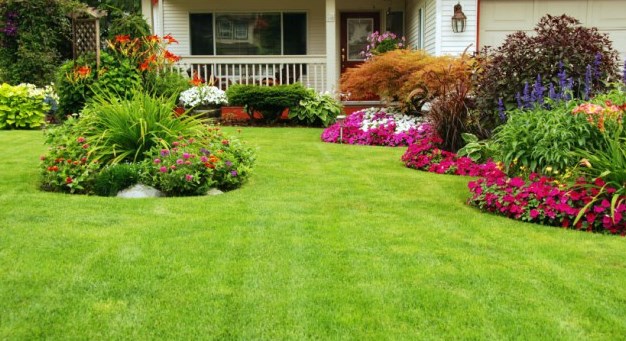 For many people that own their own homes, their yard is their pride and joy. Whether you are a master gardener or a DIY wizard when it comes to landscaping, here are some tips to make your yard spring and summer ready, and to create your own personal outdoor oasis, right out your back door.
Take Care Of Your Lawn
Start off by making sure that you have all of the tools and products you need in order to take proper care of your lawn, yard, and your garden. When it comes to proper lawn care you must have a lawn mower. Take some time to learn about the type of grass you have and how it should properly be cared for, like cutting length and how often to cut.
You may want to fertilize and water your lawn, depending on how hot or how dry it is in your area. You want a lush green lawn, not a prickly brown one. But don't water when it's hot out because you'll just be helping the sun burn your grass, and make it even more brown and sad.
Is It Time To Plant
Whether you have farmland or not, you may be into gardening. With the ever rising costs of groceries it just makes sense to grow what you can on your own at home. Pick a plot and get it tilled, and pick what you want to plant.
Your oasis could soon be full of red tomatoes, green peppers, and yellow squash. Make sure you take some time to research when to best plant your choices, and how to best plant them. Keep them cared for and you'll have discount produce in no time.
Landscaping 101
Once your garden is in, you may decide you had some fun tilling and planting, and you want to do something more with the yard space you have left. Why not try some landscaping. If it's something simple like planting some flower beds or mulching around your home and trees, you can easily do that on your own. However, some bigger projects may require you to call the pros in.
If you decide you want a water fountain in your pond, or a pond in general, consider some assistance, even if it's simply watching some YouTube videos. It's easier (and cheaper) to have someone do the work for you in the first place than it is to have some fix the mess you made trying to do it on your own!
Decorating The Patio
If you have a patio, it could be your quiet sanctuary out of the house. Treat it like that and make sure to decorate it in a way that relaxes you, both day and night. Remember, you want seating, lighting, and things you like to look at.
Buy a sturdy set of comfortable patio furniture, made to withstand the elements you live in. Have some potted plants. And, of course, you want some mood lighting for at night; perfect for relaxing, romance, or even a little party.