Robotic process automation is an emerging clerical process automation technology based on software robots or artificial intelligence (AI) workers.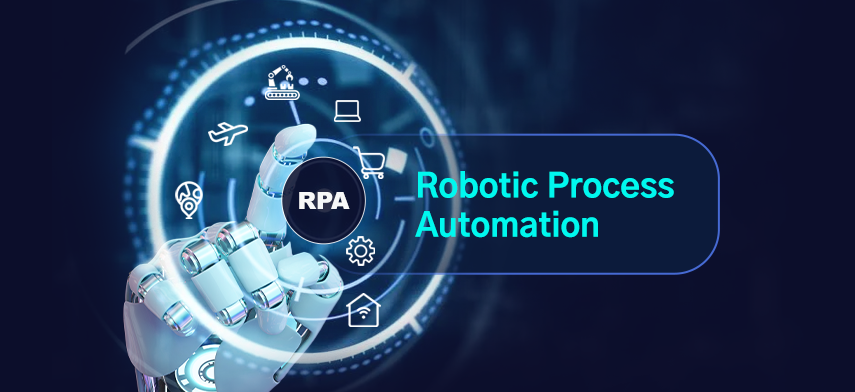 The faster you harvest their potential, the faster you create a competitive edge for your business. Robotic Process Automation delivers direct profitability while improving accuracy across organizations and industries. Software robots are designed to perform repetitive tasks like humans, interpreting, triggering responses, and communicating with other systems. Only substantially better: a robot never sleeps, makes zero mistakes, and costs much less than an employee.
Impact of RPA on Employment
According to Harvard Business Review, most operations groups adopting the Robotic Process have promised their employees that automation would not result in layoffs. Instead, workers have been redeployed to do more interesting work. One academic study highlighted that knowledge workers did not feel threatened by automation: they embraced it and viewed the robots as teammates. The same research highlighted that, rather than resulting in a lower "headcount," the technology was deployed in such a way as to achieve more work and greater productivity with the same number of people.
RELATED ARTICLES :
Conversely, some analysts proffer that RPA threatens the Business Process Outsourcing (BPO) industry. The thesis is that RPA will enable enterprises to "repatriate" processes from offshore locations into local data centers to benefit from this new technology. If true, the effect will create high-value jobs for skilled process designers in onshore areas (and within the associated supply chain of IT hardware, data center management, etc.) and decrease the opportunity for offshore low-skilled workers. On the other hand, this discussion appears to be a healthy ground for debate as another academic study was at pains to counter the so-called "myth" that RPA will bring back many jobs from offshore.
The Future of Robotic Process Automation
The future of RPA is subject to much speculation as the early majority adopt the technology and discover new uses and synergies. Possible future trends may include:
A convergence of BPM and RPA tools, much in the way that the distinction between BPM and workflow tools is now blurred. Pegasystems's acquisition of OpenSpan in 2016 is perhaps just one early indication of such a convergence.
Greater incorporation of artificial intelligence (AI) for advanced decision-making and inferencing. Some analysts speculate about such developments, but it is difficult to identify verifiable public-domain case studies that provide evidence of this technology being deployed alongside RPA.
Impact on Society
Academic studies project that RPA, among other technological trends, is expected to drive a new wave of productivity and efficiency in the global labor market. Although not directly attributable to RPA alone, Oxford University conjectures that up to 35% of all jobs may have been automated by 2035.
In a TEDx talk hosted by UCL in London, entrepreneur David Moss explains that digital labor in the form of RPA is not only likely to revolutionize the cost model of the services industry by driving the price of products and services down but that it is likely to drive up service levels, quality of outcomes and create increased opportunity for the personalization of services.