"I changed my Samsung's PIN a few days back and can't seem to recall it now. Can someone tell me how to unlock Galaxy S5 without losing my data?"
This is something a lot of Android users go through. We often forget our Samsung device's password, which automatically locks us from our own phones. It doesn't matter what the situation is; the good news is that you can easily unlock your Samsung device. This post will let you know what to do if you forgot your phone's Samsung password. Let's discuss them in detail.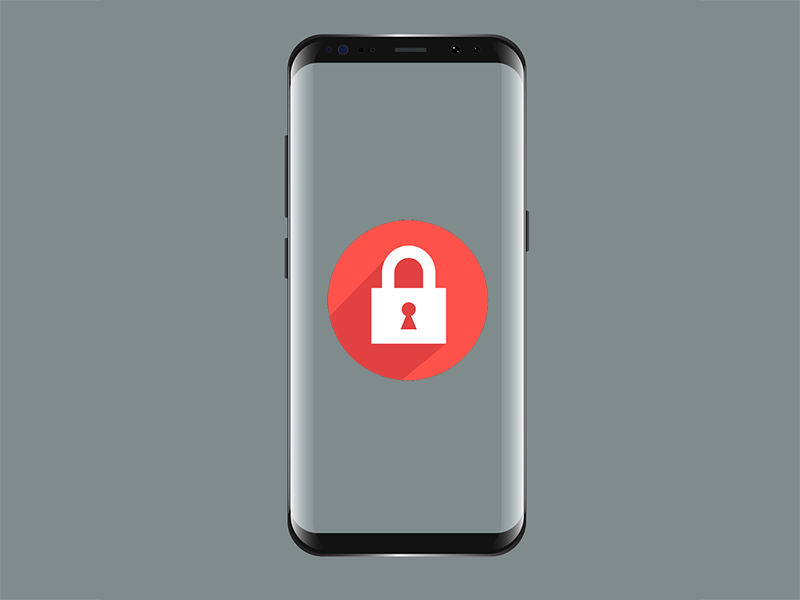 Solution 1: Unlock Any Samsung Device with iSkysoft Toolbox – Unlock (Android)
To start with, we will discuss the easiest solution to unlock any Android device. With the help of iSkysoft Toolbox – Unlock (Android), you can remove a device's PIN, pattern, password, fingerprint, and all the other types of locks. All you got to do is follow the simple on-screen instructions to unlock Galaxy S5, S6, S7, S8, Note, A9, and other series.
The best thing about the tool is that you won't suffer from any data loss. In the end, your Samsung device would be restarted without any lock screen while retaining all the content. It doesn't matter if you have just forgotten your Samsung password or whether your device has been locked; the application can fix every issue. Here's how you can use it.
Install iSkysoft Toolbox – Unlock (Android) on your computer. From all the provided options on its home, select "Unlock."
Connect your Samsung phone to the system using a working cable. After when it gets detected, click on the "Start" button.
Now, you have to provide certain details about your phone. This would include its brand, device model, and device name. There is also a link here that can help you identify your device model.
Once you click on the "Next" button, you will get the following pop-up. Type the key ("confirm") to continue. Just be sure that the provided information like device model and name are accurate.
Now you need to boot your phone in the Download Mode. Just power it off first. After that, long-press the Home, Power, and Volume Down buttons at the same time. Let them go in a while and press the Volume Up button to enter the Download Mode.
The application will automatically detect that your device has entered the download mode. It will start downloading the relevant recovery package for your phone. Just make sure that the device stays connected till the process is completed.
In the end, your phone will be restarted, and you would be notified with the following prompt.
Now, you can safely remove your device and unlock it without any trouble. All the existing data or saved settings on your phone would be retained in the process.
Solution 2: By using your Google Account Credentials
If your Samsung device runs on Android 4.4 or a previous version, then you can also unlock Galaxy S5/S6/S7 with this approach. Once your device is locked, you can choose to recover it by signing-in with your Google account. This will give you access to change its security settings afterward. Since it became a security loophole, Android discontinued it in the later versions.
Try to unlock your device at least 5 times consecutively.
After the 5 wrong attempts, you will get a "Forgot Pattern/Pin" option. Tap on it to continue.
Choose to bypass the device security by entering your Google account details.
On the next screen, enter the account's Gmail ID and password linked to the target device.
If you can log-in successfully, you can go to its security settings and change the pattern/pin.
Limitations:
Solution 3: Unlock your Samsung device remotely with Find my Mobile
This would be an ideal solution for all those users who like to unlock their Samsung device remotely. Just like Apple, Samsung also provides a dedicated service to locate a phone remotely – Find my Mobile. Besides getting your device's real-time location, you can also unlock it, erase it, and do various other operations. If you forgot your Samsung password, then follow these steps:
Go to Samsung Find my Mobile's official website on any device and log-in to your Samsung account. Remember, your phone should already be linked to your Samsung account beforehand.
After signing in, you will get a list of all the connected devices. Select your Samsung phone, which is locked.
From all the options provided on the side, click on "Unlock my screen" and again click on the "Unlock" button on the right.
This will automatically remove the previous lock on your device and let you subsequently set a new one.
Limitations:
Your device should be connected with your Samsung account in advance.
You should know the ID and password of your Samsung account beforehand.
The device should be connected to the internet.
After learning three different ways to unlock a Samsung device and that too with no data loss, you would certainly be able to meet your requirements. Since the Google account trick and Samsung's Find my Mobile has numerous limitations, users often go with iSkysoft Toolbox – Unlock (Android). In no time, you would be able to unlock your Samsung device without experiencing any data loss. Go ahead and give it a try. Also, if you have a friend who forgot their Samsung password, then feel free to share this guide with them as well.