Home Interior designing is the art of shaping your house's interior space by manipulating spatial volume and working on traditional architecture tto convert it into a design you have been craving.
Can't decide whether to embellish your home with modern, trendy things or exude some vintage charm? Although you choose any of them, you must know that designing a smart interior requires a professional interior designer's smart planning. An experienced designer can fulfill your desires by using contemporary and modern furnishings, different fabrics and materials, or bright and pastel hues.
The work starts with analyzing your house's layout and creating a virtual image with renovations that you and your interior designer will likely incorporate. Besides, you can always research assimilating various accessories and furnishings by surfing through home renovation and internal designing sites. Such sites can always be fruitful in bringing more ideas to your mind. Some may include framed artwork, indoor greens, trendy lamps, decorative vases, and additional living spaces on your property.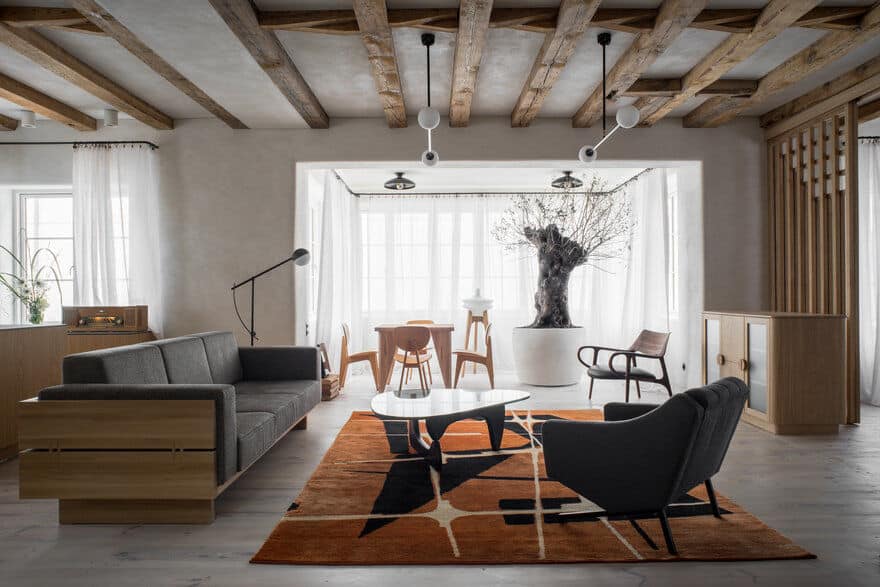 Let us look at some of the beautiful ideas you can consider during the home renovations-
1) Using Smart Control Systems-
Smart control systems lead to your house's automation, which does not lag in providing a modern touch to your space. The controls of your home are connected to a wireless hub with sensor technology, which allows you to control various aspects of your house through sensing.
For instance, you can control your house's electricals via your smartphone even if you are not present in your home, or you can incorporate a sensor indoors that automatically opens and closes when someone enters or exits.
2) Adding Transparency- 
Adding transparency to some spaces can make your place look spacious, which could be achieved by placing glass walls, partitions, and facades. For instance, if your home has congested bathrooms, add glass wall partitions and mirrors to make it look spacious and appealing.
3) Leaving Enough Circulation Spaces-
Many homeowners are so so focused on the house's aesthetics that they forget to optimize their circulation. The circulation space problem is mostly seen around the living room and kitchen. The living room is either too small or has too many things to make it look chaotic. On the other hand, the kitchen area has limited space to move around because of improper placement of cabinetry, countertops, and appliances. This problem can be solved during home renovations by professionals.
4) Creative Layout for Various Rooms-
Creative layout designs help to optimize the space and ramp up the smartness of your home interior. Layout designs are the ones that will highlight the newly added features in your houses, such as furniture, partitions, decor, and structures, by optimizing the expanse.
For instance, you can reconstruct the living room, giving a semi-circle shape to the walls facing the front of the house. Or you can change the setting of your entire house by configuring the elements and reforming certain parts of your home.
5) Adding Multi-Purpose Spaces-
Designing multi-purpose spaces can not only give a new dimension to your house but will also be beneficial. You can add versatile spaces both inside and outside of your home. For instance, add a study to your living room by placing a bookshelf partition and a study table to complete your office work calmly. Or you can add recreational spaces into your basement and garage, too. Besides, you can zone out your outdoor living space by adding a fireplace and a dining area.