Virtual Private Server web hosting is an excellent solution for websites and blogs that require fast loading times and the ability to handle spikes in traffic. It's also a great hosting method to choose if you seek added security, efficiency, and Search Engine Optimization benefits. There are several dozen well-known VPS web hosting providers on the market, and it cannot be easy to decide which one to choose for your website. Check out these top five VPS web hosting companies in 2018 to make the most of your hosting experience and budget.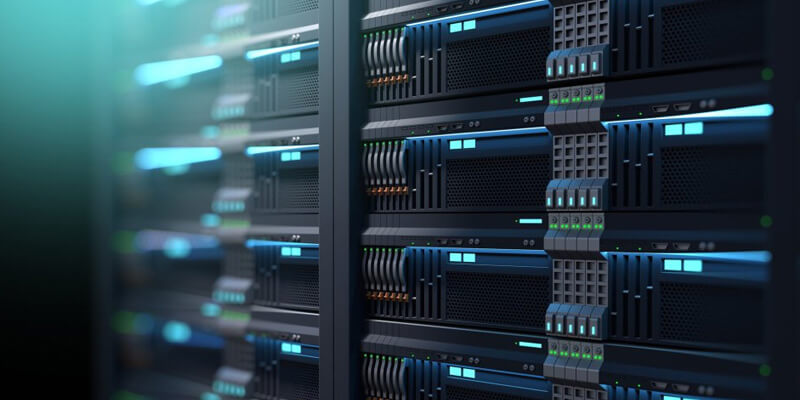 1. 

DreamHost
DreamHost is a leader in VPS hosting and offers plans starting at $13.75 per month. DreamHost's VPS plans are semi-managed, meaning DreamHost will take care of most server-level security updates, performance issues, and maintenance that your virtual server may need.
The servers used for DreamHost's VPS service are based in the U.S. on reliable infrastructure and are known for fast loading times. DreamHost uses a custom control panel for easy server configuration and access to your website's administration settings. The VPS Enterprise plan at DreamHost provides 240 GB of storage space and 8 GB of dedicated RAM, which is plenty of resources for any corporate or enterprise-level website.
2. 

AIT
AIT is a long-established web host that claims to be the first to create and utilize a VPS hosting system that allows root server access to each user. This well-experienced company is equipped to handle any issues you may face while setting up your server or running your website. VPS web hosting plans start at $4.99 per month at this host. If you want access to 150 GB of disk space and 6 GB of RAM, you may find the SSD VPS Ultimate Plan from AIT a better match for your needs at $29.99 per month.
3. 

A2 Hosting
A2 Hosting offers VPS packages ranging from $5 to $32.99 per month. This popular web host allows you to choose your Linux-based operating system and offers full root access to your file system. A2 Hosting has managed and unmanaged plans, so you can find the right balance of price and required technical skills for any website. A2 Hosting claims to be 20 times faster than competitor VPS web hosts, which is great if you're running a media-dense website or receive a lot of mobile web traffic.
This hosting provider also offers Windows-based VPS solutions, with the most popular package running under $50 per month. All Windows-based packages at A2 Hosting come with free SSL certificates and an unrestricted money-back guarantee. You will have administrator access to your Windows-based VPS through A2 Hosting or root access to any Linux-based system with the company.
4. 

GreenGeeks
GreenGeeks offers a vast selection of VPS web hosting solutions ranging in price from about $40 to just under $160 per month. This VPS web hosting provider is unique in that it runs all hosting services on an eco-friendly 'green' hardware platform. The plans at GreenGeeks provide between 25 and 125 GB of server space on solid SSD RAID-10 setups.
This modern web host offers 4-core servers for every VPS hosting plan and is known for its impressive speed and efficiency. GreenGeeks VPS web hosting plans come with a VPS control panel so you can easily configure your server settings to improve your website's SEO and security. You will also get cPanel access through the VPS plans at this web host to more easily manage your websites and email systems.
5. 

InMotion Hosting
InMotion Hosting is a reliable and super-fast web host with several VPS plans. The VPS web hosting packages at this host are discounted to a range of about $29 – $70 per month. This hosting provider uses SSD storage drives, offers free SSL certificates, and offers up to 6 TB of bandwidth. With real-time redundancy and a stable network, you'll rarely, if ever, experience downtime using this host for your website or blog.
Many customers use InMotion Hosting for free website backups and integrated eCommerce solutions. This is one of the best hosts to choose from if you plan to run an online store or have a lot of content on your website. This web host also offers secure IMAP email accounts that you can access from mobile or desktop devices.
Any of these five top VPS web hosts will work seamlessly and efficiently for your website in 2018. Compare pricing and resource allotments to make the best decision for your website or blog. Determine if you need to host or install your updates and security patches to narrow your selection. It's also a good idea to look at each host's refund policy to ensure you're making a risk-free investment by purchasing your next VPS web hosting package.